"It's so great just to see faces!" observed Miranda Hope, one of several Rappahannock musical artists who performed at Kid Pan Alley's "Virtual House Concert" series kickoff on Sunday evening.
"We started thinking about all the fantastic music here in Rappahannock, all bottled up at home with nowhere to go," KPA Founder Paul Reisler had explained earlier. "So we decided to start a concert series featuring Rappahannock's finest — kind of a house concert crawl."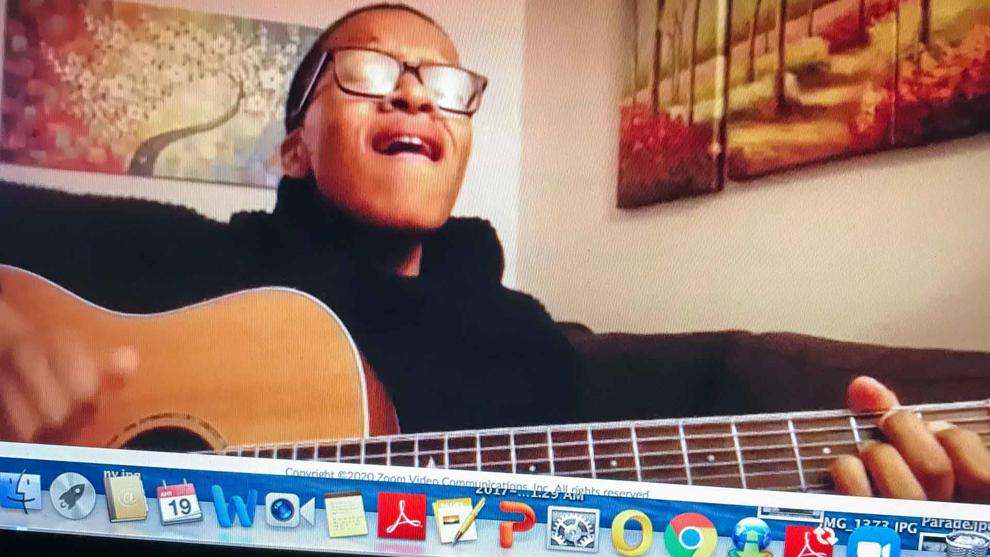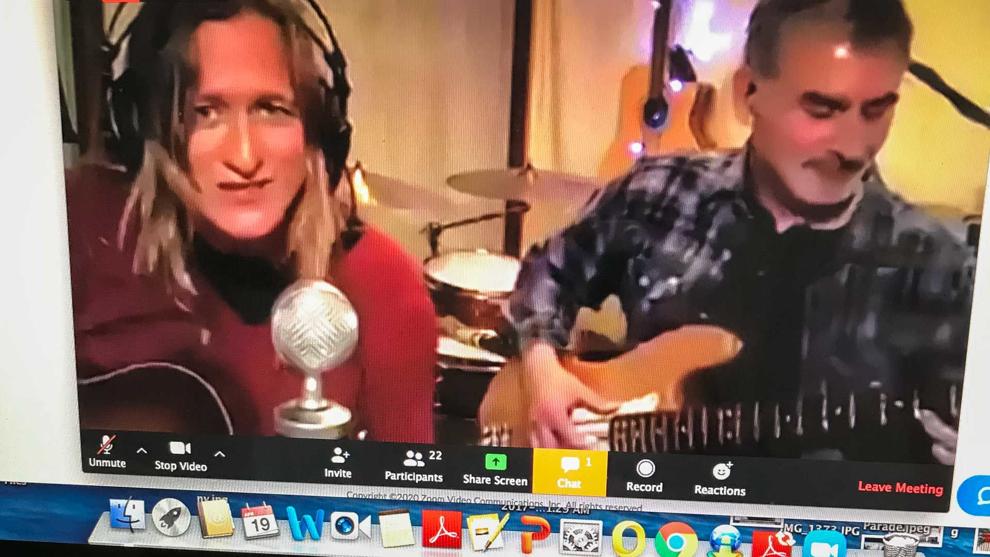 And the equally cabin-fevered community responded with enthusiasm. An impressive audience watched and listened via Facebook, not to mention the full screen of "faces" seated in the concert's virtual living room — feet up and enjoying refreshments in some cases.
Participating musicians for the inaugural performance were among Rappahannock's favorites: brothers Adam and Jesse Rogers (performing live from Central Coffee Roasters), the homebound Forrest Marquisee, Miranda Hope and Drew Smith, and last but not least KPA's Lea Morris, Paul Reisler and Cheryl Toth, the latter saying "it's wonderful for the community to come together" in such a unique and worthwhile way.
RAAC Board President Matthew Black — the concert series is being made possible in part through the generous sponsorship of RAAC — praised both the sound and visual quality of Sunday evening's concert as if he was in the same room.
Credit for which can go to Ryan Benyo, the Los Angeles-based musical producer, engineer and artist who graduated from Rappahannock County High School.
So intimate was the concert that Adam Rogers of Gold Top County Ramblers fame remarked that he felt the customary "butterflies" that arrive before his live performances.
The concert series will continue through the immediate COVID-19 crisis — or as Toth assured until Rappahannock residents can "touch and hug" again. 
"This was real fun for us," agreed Reisler, who provides the following schedule for the concert series, all beginning at 7 p.m.
---
Sun, Apr 26: Lorraine Duisit & Evan Espinola, Linn Barnes & Allison Hampton
Sun. May 3: Ben Mason, Forrest and Jonathan Marquisee
Tue. May 5:  A watch party concert for GiveLocalPiedmont featuring Kid Pan Alley songwriters and some of the well-known artists that we've worked with on our recordings. Stay tuned for more info.
Sun. May 10: Wendi Sirat, TBA
Sun. May 17: Joe Pipik, Vincent Day
Sun. May 24: Smiggy Smith, TBA
Sign up for a seat in the virtual living room (limited seating): www.KidPanAlley.org/hconcert
Watch live on Facebook: www.Facebook.com/KidPanAlley/live
Free songwriting workshops and concerts for kids: www.KidPanAlley.org/online