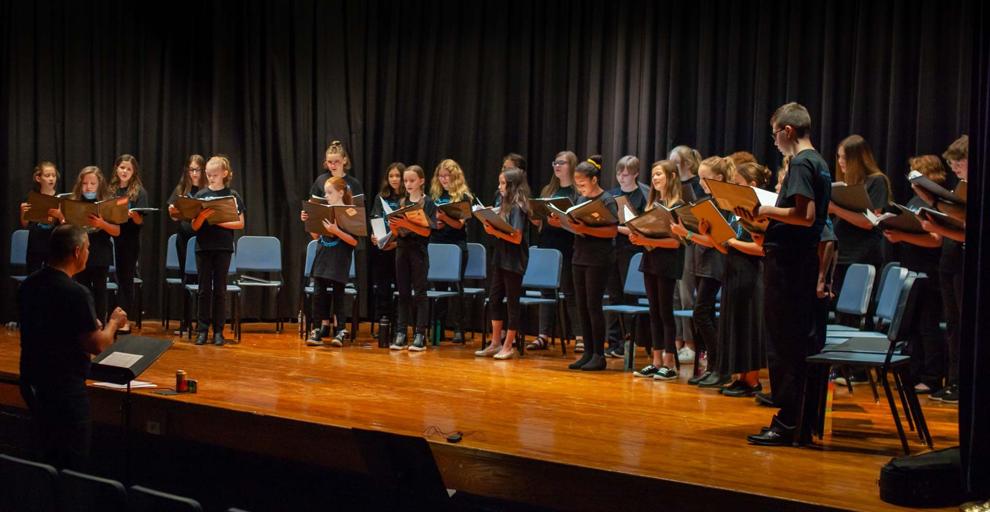 The Headwaters Foundation hosted a Summer Chorus concert Friday night at Rappahannock County High School, welcoming more than 200 students, parents, school staff and community members. Highlights included "History Has Its Eyes On You" from the Broadway blockbuster "Hamilton" and a playful mash-up from popular animated films. The chorus dived into "Under the Sea," from "The Little Mermaid" and into "A Whole New World" from "Aladdin." For the finale, they sang a stirring rendition of "Hallelujah" from "Shrek."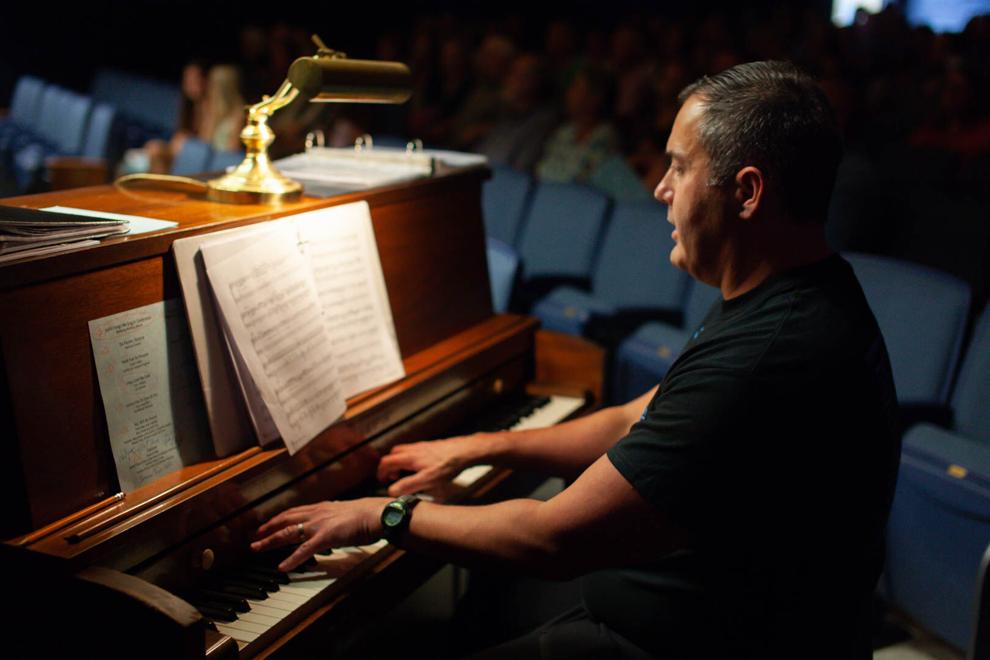 The performance was directed (sometimes from the piano) by Rappahannock resident Keith Hudspeth, choral educator and chair of the Lower/Middle School Arts Department at Georgetown Day School in Washington. It was performed by 32 local students who came together this summer to learn healthy singing habits, practice varied styles of music and experience the excitement of singing as part of a choral ensemble.
The Headwaters Foundation offers a special thanks to Rappahannock Association for Arts and Community's Claudia Mitchell Arts Fund and the Richard Lykes Fund at Northern Piedmont Community Foundation for providing grant support for this program.
Headwaters also thanks its core team of Summer Chorus staff: Keith Hudspeth, Breanna Leach and Wendy Aichele for their leadership and musical direction, Kaitlyn Haney, Brent Bowler and Anni Cruzan for their assistance, and Dr. Shannon Grimsley and the Rappahannock County Public School staff for use of their facilities and continued support of this program.
---
---