Ted Pellegatta is well known for his images, and more recently words and music, but in his new incarnation, he's moved on to tactile works of nature, mostly wood and stone.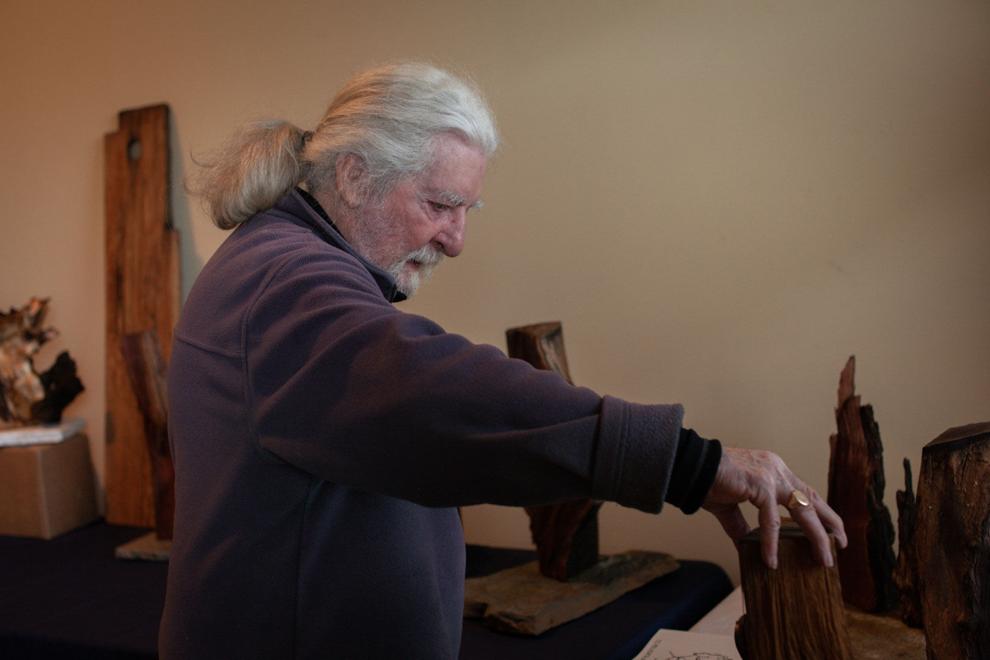 "This wood is unretouched, it comes out of piles of firewood I've had, and I've taken them and married them up with marble, alabaster, granite, slate and big pieces of anthracite, and just just mounted them on the stone. . . It's a marriage of Mother Nature," said Pellegatta. He said some of his work is also inspired by the eight years he served in the U.S. Marine Corps. "This [piece of wood] reminded me of a structure down in Quantico, honoring the Marine Corps and all who served therein."
One piece was made with an assist from another venerable Rappahannock artist, Nol Putnam, a master blacksmith; his iron stem and leaf hangs from the wood.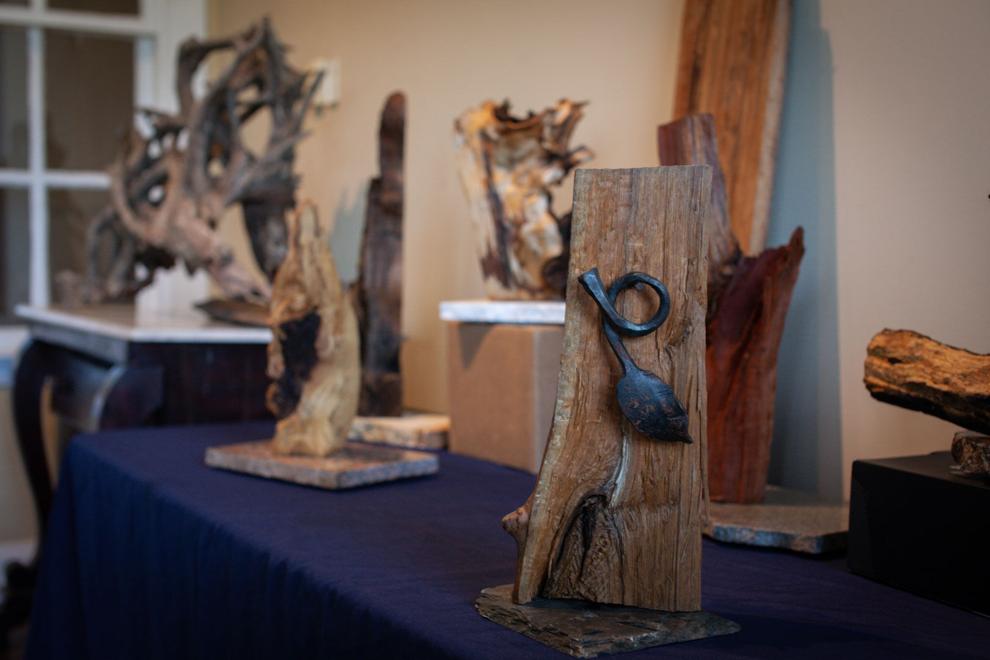 "I started poetry in 2006, up until that time, for 40-some years prior, I was a photographer, and most of my work was in Rappahannock County," Pellegatta said. "And I'm also displaying my old calendars from 2005-06, they are remembrances of my photography along with some of my Old Rag posters." Pellegatta's second book of poetry, "Lyric, Words on a Page II," is available on Amazon.
Pellegatta's work will be on exhibit at the Sperryville Schoolhouse, next to Headmaster's Pub, this weekend from 10 a.m. to 5 p.m.
---
---