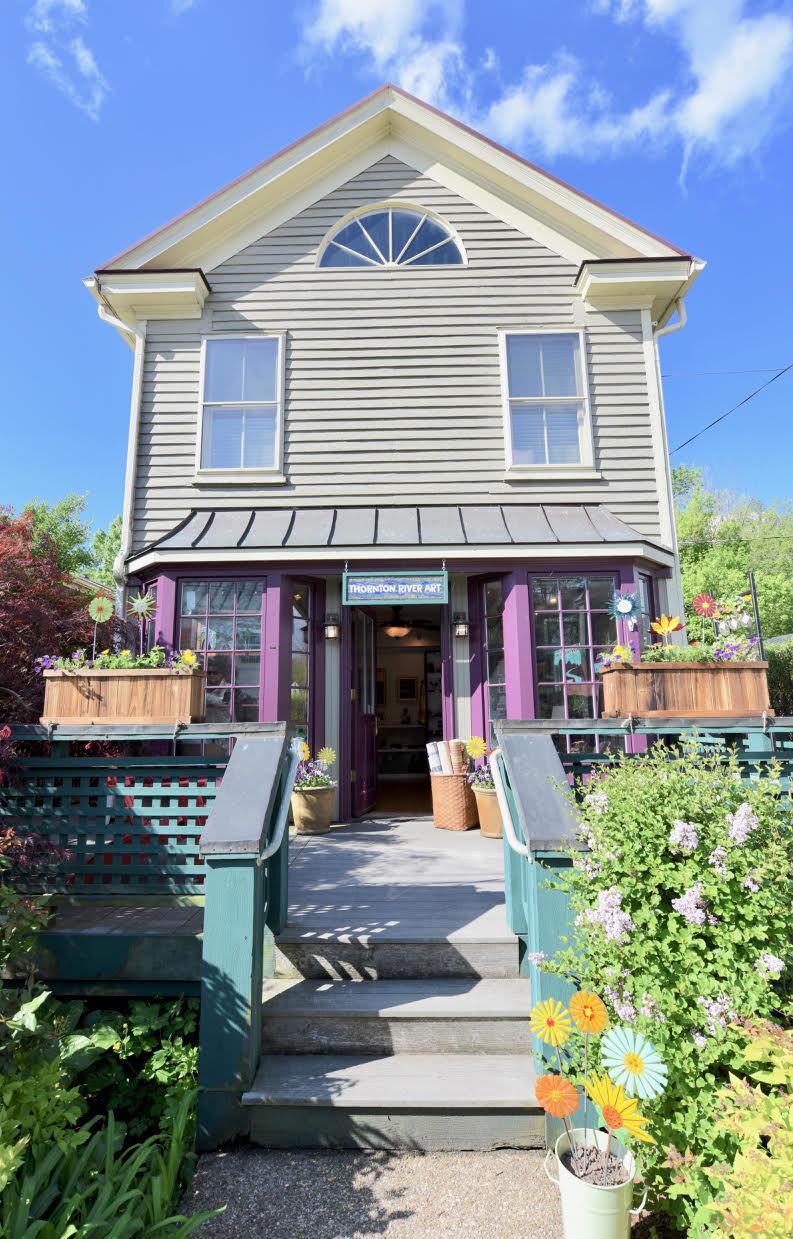 A delighted smile is the natural response to stepping over the threshold of Sperryville's Thornton River Art. 
The space bursts with happy colors. Landscapes glow, stained glass sparkles, pottery gleams, jewelry glitters and metal work shines. Everywhere, beauty vies for the eye, and practically every piece claims the "made in Rappahannock" distinction.
The gallery at 36 Main Street, which revved up to full service Memorial Day weekend, is the latest addition to the county's reputation as an art center of the Blue Ridge. Billed as Sperryville's Gallery of Local Art, the venture is also a collaboration between friends who grew up here as artists and wanted to share a showcase for the vibrant local art community.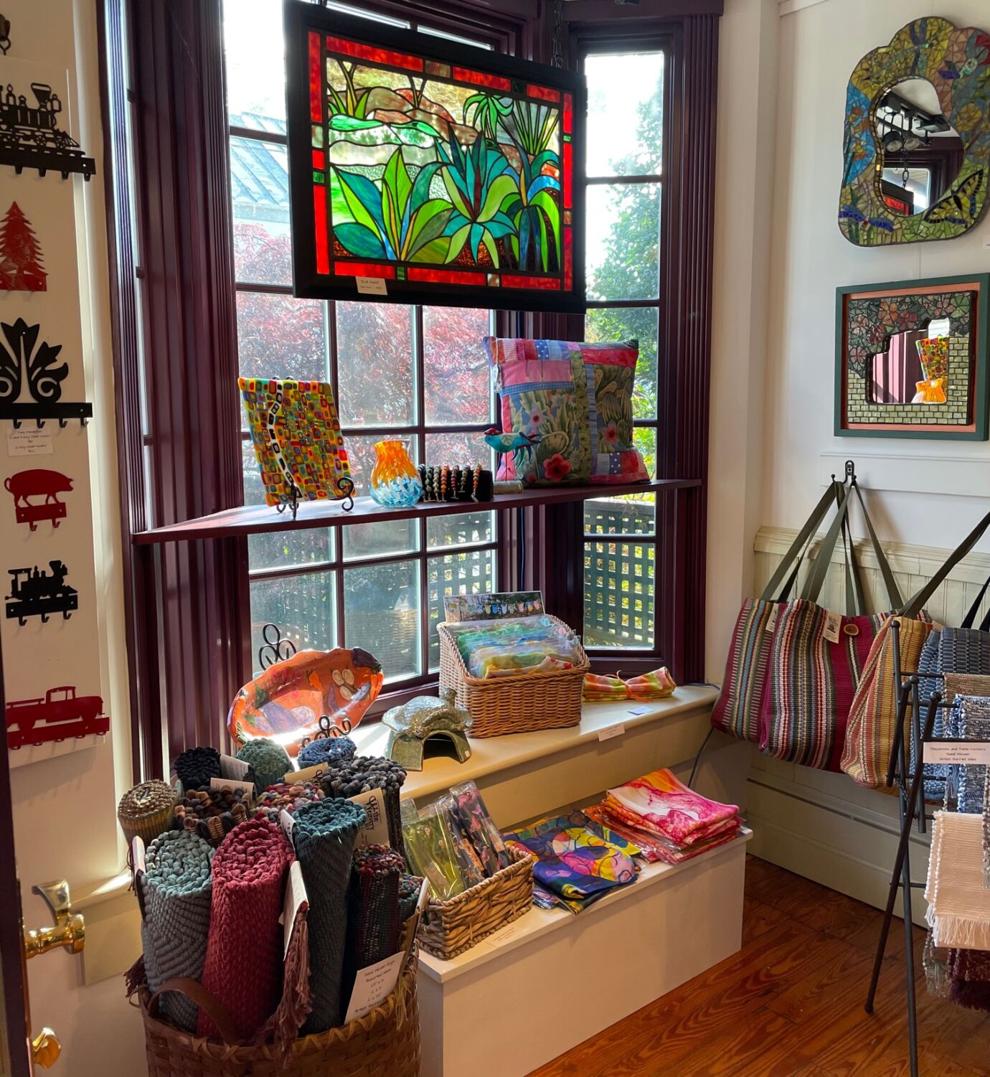 Patricia Brennan, Martin Woodward and Heidi Morf arrived in Rappahannock with the counterculture wave that hit in the 1970s. Searching for a simpler, more meaningful life, they were captured by the natural beauty and sense of community, so they stayed while others packed up and moved on. They built homes and businesses, raised families and gardens, and over the years, turned their art from avocations to vocations.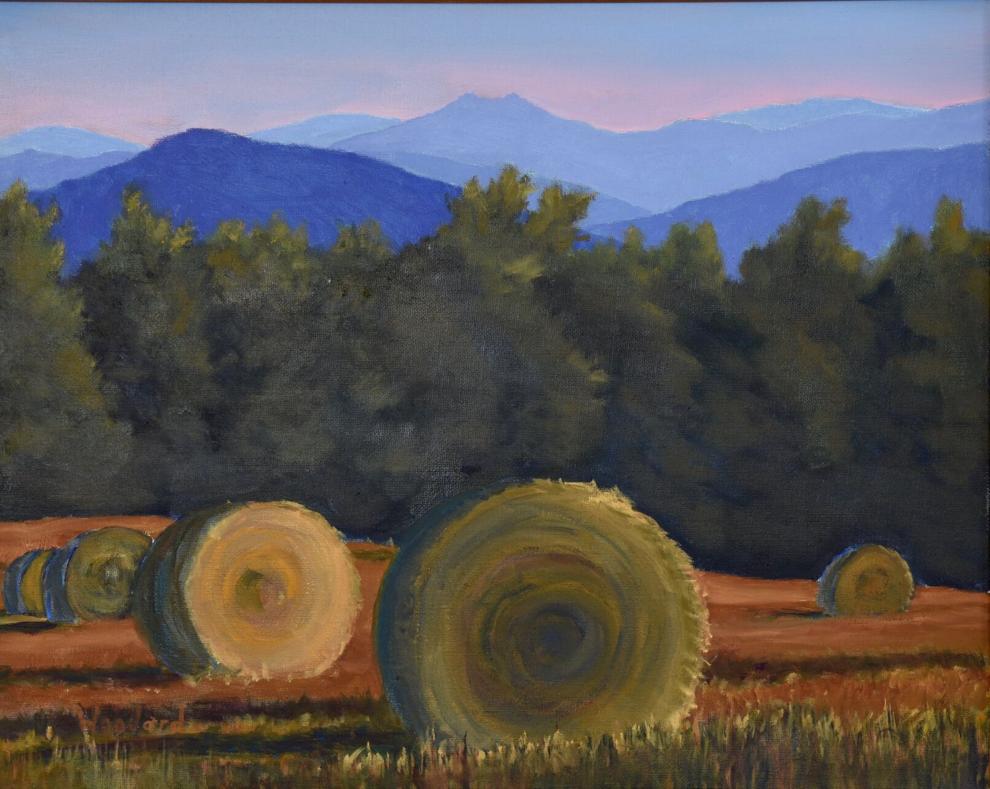 Heidi and Vincent Deluise ran a bed-and-breakfast and then Flint Hill's renowned Four & Twenty Blackbirds, before the husband-and-wife culinary and hospitality team retired, sold the restaurant and became full-time artists. Martin and his wife Cheri had a retail and catalog company, then an art gallery and finally a real estate brokerage before he had the opportunity to focus primarily on painting. And 40 years ago, Patricia was a part-time artist, too, the majority of her work day devoted to home making (literally — she helped her carpenter-husband build their house) and homeschooling their children, with hours stolen here and there for stained glass.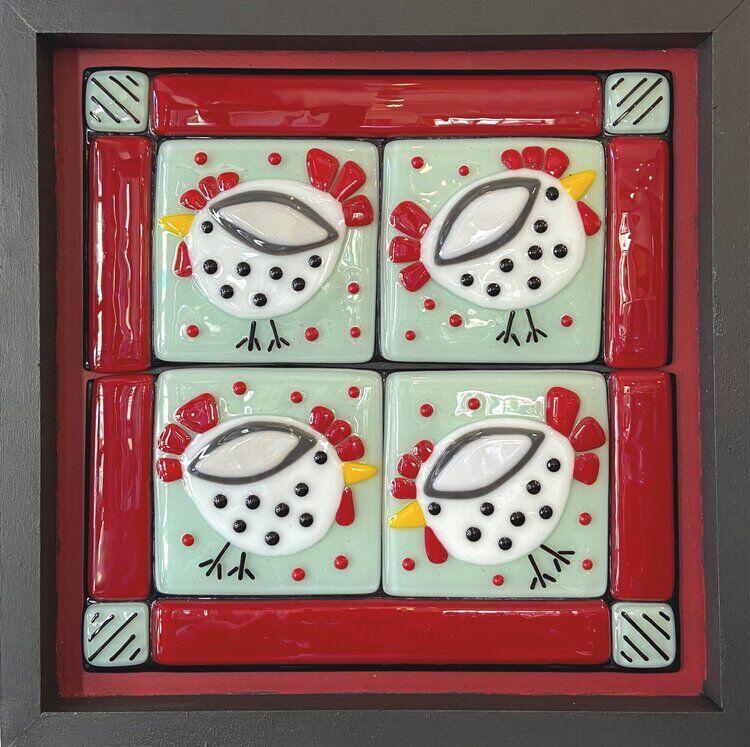 Time passed, talents flourished and opportunities for art expanded. At their Rif Raf Studio next door to home on the Fodderstack Road, Heidi was creating glass bead jewelry, mosaics and whimsical stained glass to decorate house and garden. Patricia was teaching at her De'Danann Glassworks Studio above Sperryville, mastering fusing, etching and other new techniques, working on stained glass commissions for churches, businesses and private homes, exhibiting and selling at local galleries. Martin was capturing on canvas the landscapes, viewscapes and landmarks so comfortably familiar to those who travel Rappahannock's byways and country roads, and he likewise exhibited his paintings locally, finding a ready market among the visitors who fell in love with the county and wanted to take a reminder home. 
That viral summer, Martin and Patricia were featured in a virtual show at Kevin Adams' Gay Street Gallery. The joint venture led to talk of a retail outlet for their art that would also showcase the works of other local artists whose sales were impacted by the pandemic. Patricia tapped Heidi, and Thornton River Arts sprang up on Sperryville's Main Street. "We had known each other for years, but we were all busy focusing on our careers and businesses, and that left little time to develop close friendships," Martin noted. "It all changed after Covid."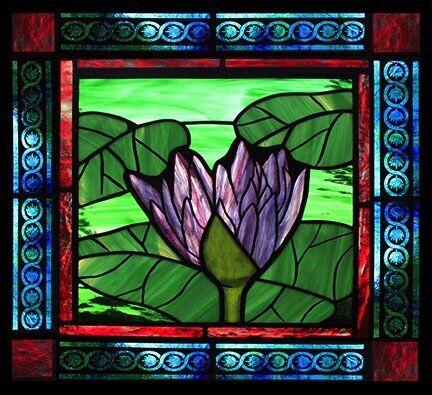 Patricia had the connections to assemble local art notables to share the space. She had been the president of Washington's Middle Street Gallery, and she brought the Artisan's Trail to Rappahannock and recruited the artists and studios that made the country trail an attraction. Her alliance with Jenn Cable at Coterie convinced her that local artists needed a sales venue. "I had learned how to represent my own work and I wanted to help other artists do the same," she explained. "I've been an artist for 40 years. I know how hard it is!"
The collaborative result is an eclectic selection that's always changing, as the principals add new work and artists from the company of friends rotate in and out. The showcase ranges from the traditional, like Nina Shepardson's exquisite pysanky eggs hand-painted to celebrate spring in a craft that dates to prehistoric times, to the nouveau of a felted menagerie as imagined by Thornton River's youngest exhibitor, 16-year-old Ava Genho. There's the hard edge of art — forged iron by Nol Putnam, whose credits include gates at the National Cathedral, and sculpted metal shade trees by Tom Pendleton who took up the torch after he retired as a Rappahannock school bus driver. And there's art's softer side in Carolyn Roth's bright hand-painted scarfs and hand-sewn throw pillows, and Harriet Giles' weavings of traditional and original patterns in the colors of today. 
"Art to match varying tastes, art to compliment different spaces, art to fit budgets big and small — all handmade, all as local as possible," Patricia concluded.
Slideshow: Thornton River Art
---
Thornton River Art is open Friday, Saturday and Sunday, 11 a.m. to 5 p.m., or by appointment. For more information, visit www.thortonriverarts.com