I scream, you scream, the whole town screams for ice cream
Last Friday, Sept. 25, children from Renee Estinola's Child Care and Learning Center class toured the gardens at the The Inn at Little Washington. My granddaughter was one of those to visit. She had so much fun that when she came home she could not stop talking about the fun she had. She especially loved the llamas.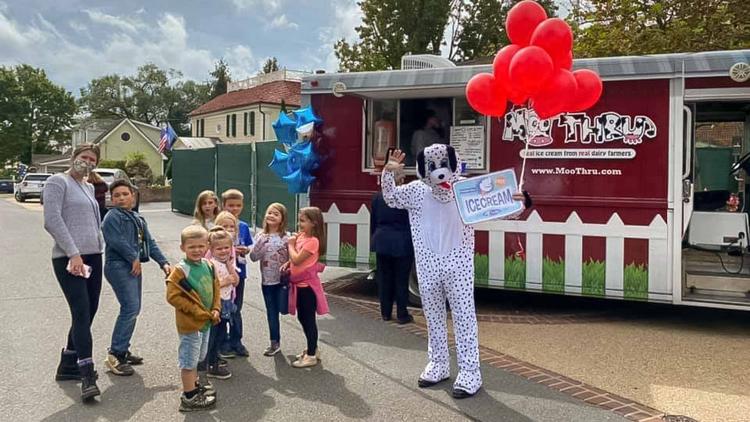 Chef Patrick O'Connell had the Moo Thru Ice Cream Truck parked in the front of the old cafe giving out different flavors of ice cream from 1 to 4 p.m. for the staff, and for the whole town. My granddaughter enjoyed the delicious treat.
Thank you Chef O'Connell for everything you do for the public to enjoy and especially for the school children.
Keyboard shift: From making news to making tunes
Former Rappahannock News editor Roger Piantadosi is back at the keyboard again, but not the type of keyboard that editors and reporters normally use. From his home studio in Tiger Valley, he recently put out an album of instrumental music.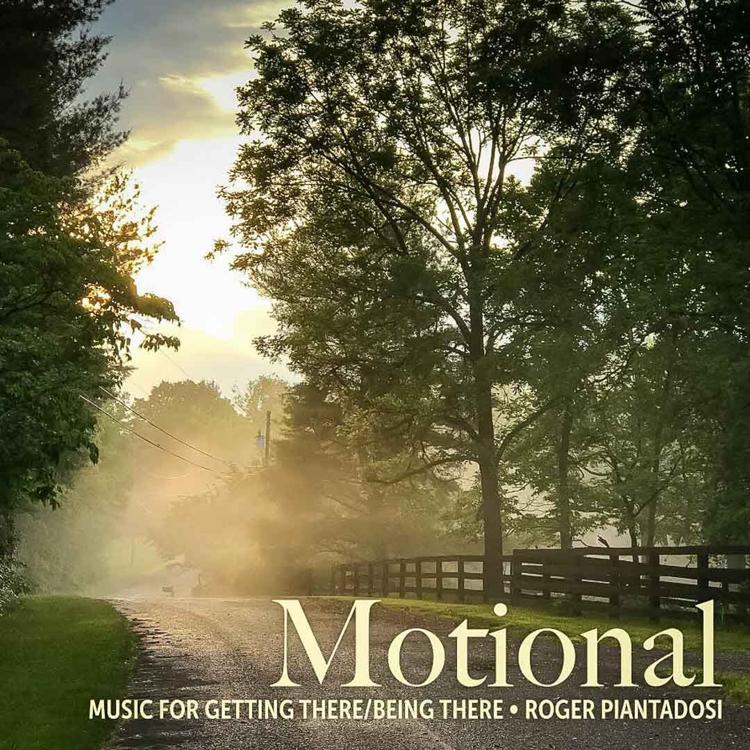 Roger ended his decade at the newspaper about three years ago and immediately, thanks to a Claudia Mitchell Fund grant from the Rappahannock Association for the Arts and Community, started making short documentary videos with his stepson, Luke Christopher, a talented photographer who still takes photos and videos for the paper and for Foothills Forum.
For most of the dozen videos he and Luke have made since 2017, Roger, a lifelong musician in his spare time, composed and produced the soundtrack music with piano, synthesizers, percussion and software-based virtual orchestral instruments, too.
The album is called "Motional: Music for Getting There/Being There," and it can be downloaded for $7 at http://rogerpiantadosi.bandcamp.com, or streamed on Spotify, Apple Music, Amazon Music and YouTube. Just search for his name. About half of the 15 tracks are meant to be reflective and hopeful, and half are happy and even danceable.
"Having a whole orchestra at your fingertips is a lot of fun when you're creating music for video or film," says Roger, who is 66. "I'm probably too old to be in a real band at this point, but I do look forward to working with other musicians in the future. Or maybe even an orchestra or two."
---
Click here to sign up for the C-19 Daily Update, a free newsletter delivered to your email inbox every morning.
---
Wishes
Birthday wishes go out to Skip Giles, Bill Scoggin and Mike Massie of Washington; they all will celebrate their special day on Sunday, Oct. 4. Also, happy birthday to my brother, Ray Burke, on Friday, Oct. 9. 
Birthday wishes also go to Chris Keyser on Oct. 11, Jonathan Moore on Oct. 15, Mae Smoot of Washington and my grandson, Troy Jackson Singleton of Hickory N.C., both on Oct. 18. Former Mayor John Fox Sullivan will blow out the candles on Oct. 19. Ruthie Windsor-Mann and John Clark will celebrate on Oct. 24. Wishes also go out to Debbie Knick of Washington, who celebrates on Oct. 30. And Steve Alther and our editor John McCaslin, not surprisingly, are Halloween babies.
Happy anniversary goes out to Anne Robertson and Larry Bud Meyer of Long Mountain Rd., who will celebrate their wedding anniversary on Thursday, Oct. 22. 
Breast Cancer Awareness 
October is Breast Cancer Awareness Month, an annual worldwide campaign to increase awareness of the disease. Join in the cause to help women in need today. Make life-saving research happen by wearing it pink!
Have a good week.
---