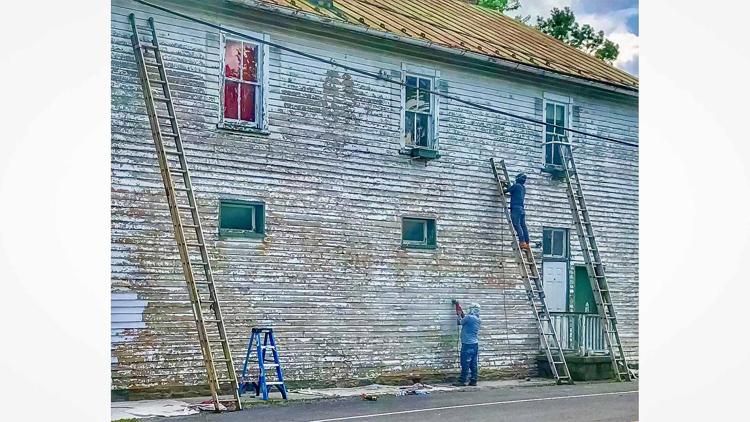 You might have noticed in recent days the clapboard building at 491 Main Street in Washington, once home to the Rappahannock Health Department, receiving a much-needed facelift. The Inn at Little Washington's Patrick O'Connell recently purchased what was originally built in 1908 as Stuart's Store (and bank). 
Author Maureen I. Harris recalls "Washington, Virginia, a History 1735-2018," that the old mercantile was lit by gas lights and supplied most of the needs of the townspeople (inset) until becoming Lea Bros Store in 1928 and the Washington Cash Store during the 1940s. "As you know, Patrick has a passion for historical preservation bringing buildings back to 'what they want to be.'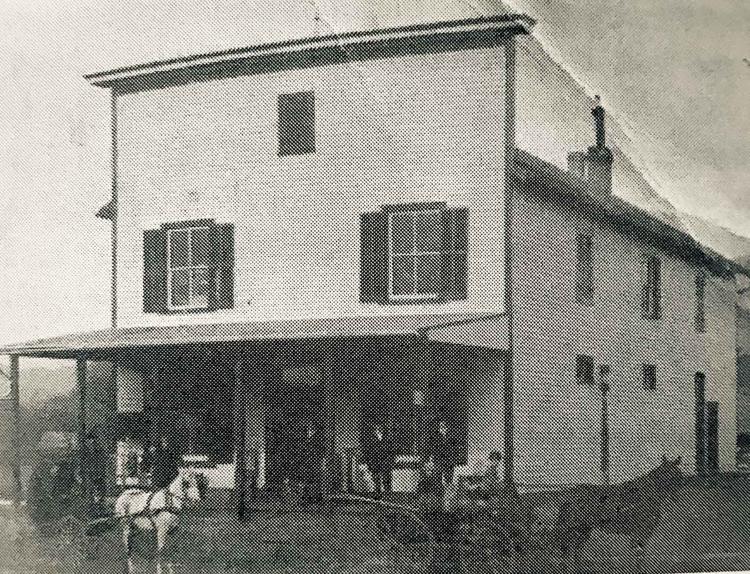 His intent is to have that historic building revert back to a cash store selling wonderful products," says Inn General Manager Robert Fasce. "There are no definitive plans drawn yet as we climb out of the pandemic and stabilize our business levels. We initially are concentrating on the cafe and the main Inn kitchen needs some updating. After that, we will put attention to the cash store. The name hasn't been solidified yet, but there are some great ideas being floated around. In the meantime, we are going to do some exterior repairs and paint it so it looks more appealing and lifts the look of the neighborhood up."
— John McCaslin
---
 Click here to sign up for the C-19 Daily Update, a free newsletter delivered to your email inbox every morning.