Photos by Ray Boc
One family member, one friend, one musician after the next took to the stage to sing praises of legendary Woodville-born blues artist John Jackson at Saturday's first John Jackson Piedmont Blues Festival at Eldon Farms. 
Musician Joel Tate recalled regular visits to Jackson's Fairfax County home during the 1980s, when once the phone rang and it was Eric Clapton checking in from London. Over the holidays, Tate said, Jackson would open Christmas cards from a wide circle of admirers: Ricky Scaggs to Jimmy Carter.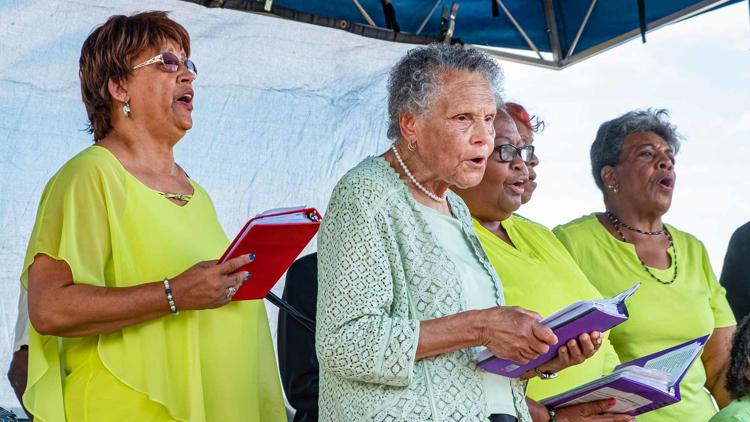 The scenic Eldon Farms venue, which featured a John Jackson Life and Legacy Display in the barn, showcased an accomplished lineup of performers, kicked off by Lillian Freeman Aylor and fellow members of the Rappahannock Unity Choir.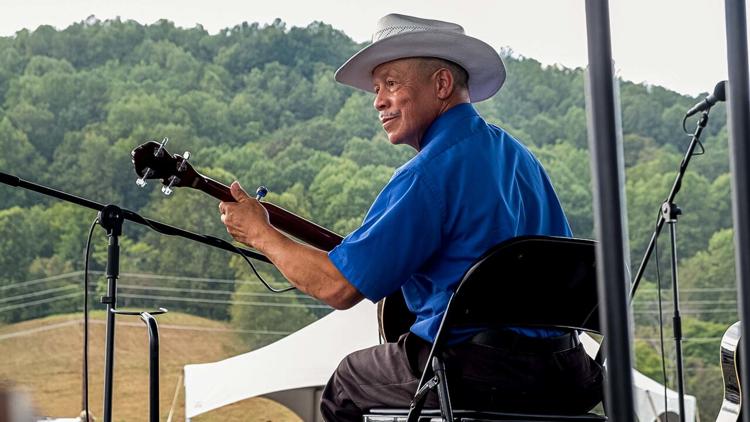 Followed by Jeffrey Scott, grand-nephew of John Jackson, who Tate said Jackson "passed his baton to in order to keep the music going."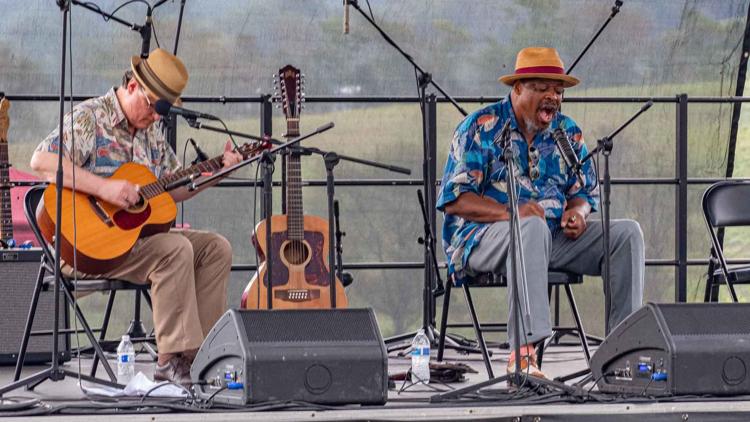 Other performers included Eleanor Ellis, Phil Wiggins (in blue shirt to the right), Wayne Henderson and Robert Glasker.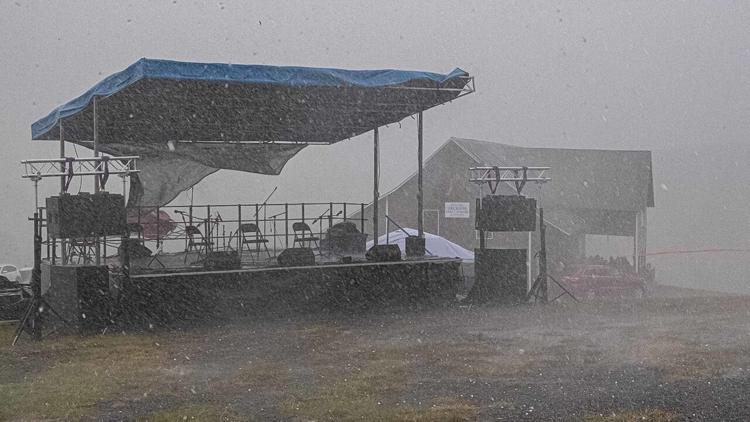 That said, the final acts were impacted by a monster hailstorm that sent 700-plus festival goers scurrying for cover.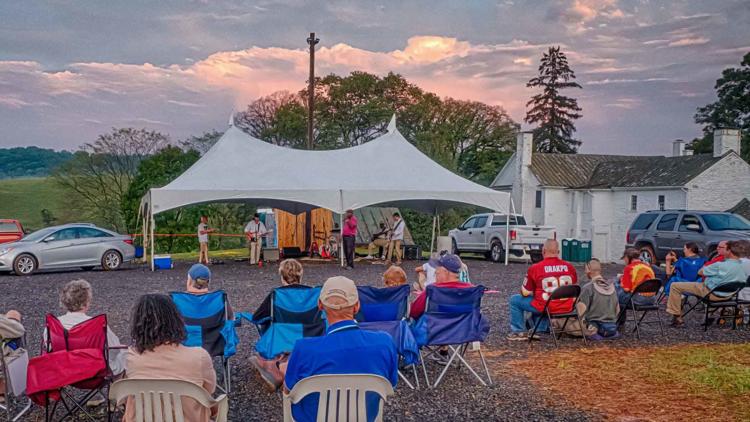 Glasker and talented company, however, rewarded die-hard music fans who rode out the storm, singing the blues from dusk into the darkness.