"Everyone's got a talent/Everyone's got a gift." That's the theme of this year's RAAC Community Theatre holiday show, "The Talented Clementine"… and the opening lines of one of the play's charming songs.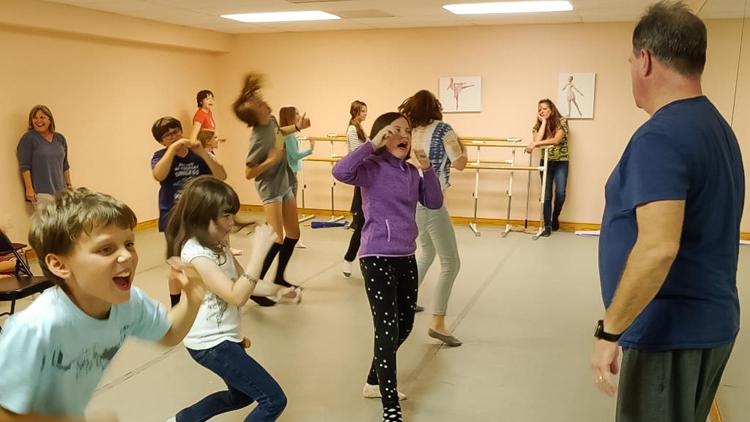 Rappahannock's own Paul Reisler, director of Kid Pan Alley, adapted the play from the beloved children's story of the same name written by Sara Pennypacker.
"Many of the songs were written during Kid Pan Alley residencies with children," Reisler says. Kid Pan Alley, now in its 20th year, goes into classrooms to encourage kids to write songs "with a professional songwriter … and [then] that song is recorded by a world-class recording artist. To date, we've written over 2,700 songs with over 60,000 children across the country from Virginia to Hawaii."
"The Talented Clementine" tells the story of a 3rd grader who is always paying attention, just not to the things other people think she should. And that keeps getting her in trouble. The story begins with the announcement of a talent show. Clementine doesn't think she has any talents to share and looks for excuses not to participate. But on the day of the show, Clementine's real gift is revealed; she saves the show and is applauded as the star.
RAAC's holiday shows include cast members of all ages. "Of the 25 or so cast members in Clementine, there are 16 kids, the youngest being age 5," says RAAC Theatre's Artistic Director Patty Hardee. "I like to call this the show that puts the community in community theatre." This year, in addition to the talents of Kid Pan Alley's Cheryl Toth as Musical Director, the show features choreography by Anne Williams, Philip Rosemond, and Kitty Keyser of Mountainside Dance Center.
Many of the kids in the cast are familiar faces to RAAC Theatre audiences, including Isaac Plaksin, Fiona Loth, McKenna Torosian, and Webb Furbush. At the age of 9, Nona Gregg, who plays Clementine, is also a veteran of RAAC holiday productions. Mac Wofford and Lauren Peeling, who played Wilber and Charlotte, respectively, in last year's "Charlotte's Web" are also in "Clementine," along with several other actors from last year. 
Adults include Bob Hurley who appeared earlier this year in RAAC's production of "Harvey," and Hugh Hill who played Pozzo in the theatre's September production of "Waiting for Godot."
Don't miss "Clementine." It's a show for the whole family.
"The Talented Clementine," Fridays, Dec. 6 and 13 at 7:30 p.m.; Saturdays, Dec. 7 and 14 at 3 p.m. (talk-back with the playwright and cast immediately follows the Dec. 7 performance); and Sunday, Dec. 15 at 3 p.m. Performance tickets are $15, $5 for children under 12. RAAC Community Theatre, 310 Gay Street, Washington. For reservations, go to raac.org or call 800-695-6075.
For more information about Kid Pan Alley, go to www.kidpanalley.org