Sperryville brewery expands into ag enterprise, also making wine and cider
New tasting room will be near the intersection of routes 522 and 231
Eldon Farms and Pen Druid Brewing are banding together in the spirit of agriculture.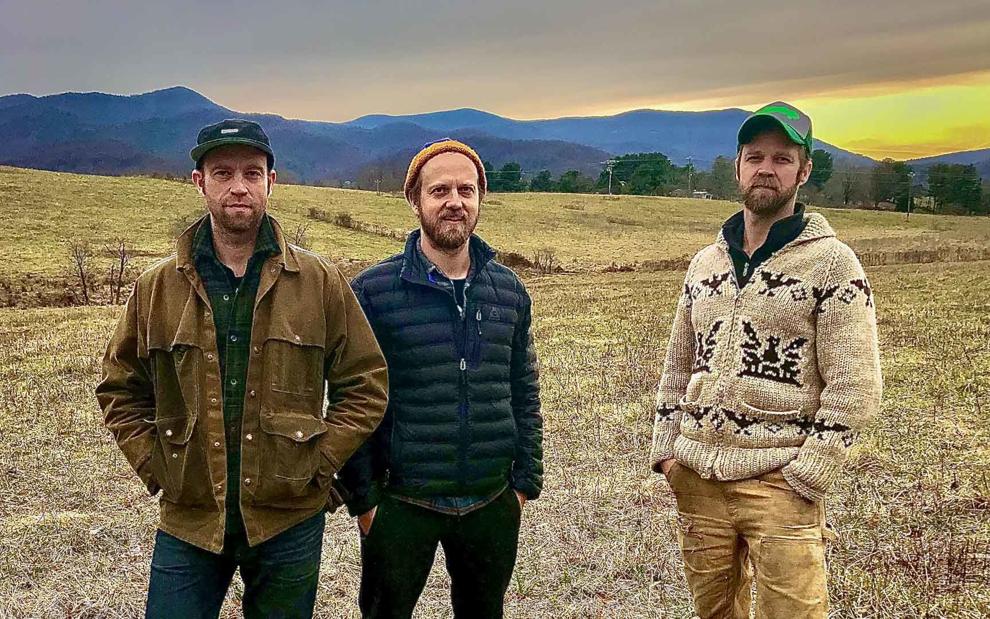 The popular Sperryville brewery will move this autumn from the River District into a newly constructed 2,900-square-foot ag production and tasting facility on what was previously Eldon Farms grazing land — and in prior decades an apple orchard — near the intersection of routes 522 (Sperryville Pike) and 231 (FT Valley Road). 
The unique partnership, which doesn't entail any business merger, was spearheaded by Richie Burke of Eldon Farms with the enthusiastic support of Jennings, Van and Lain Carney, three Rappahannock brothers who launched the craft brewery in August 2015.
"Richie approached us over the summer and asked if we wanted to partner with Eldon to build a new facility that would allow us to stay in Sperryville," Van Carney says in an interview. "Currently we're a commercial brewery and a commercial winery, and we're going to convert into a farm winery and a farm brewery, which in the state of Virginia allows you to have an agricultural enterprise on a piece of ag land without having to jump through all the zoning permits that you usually have to do."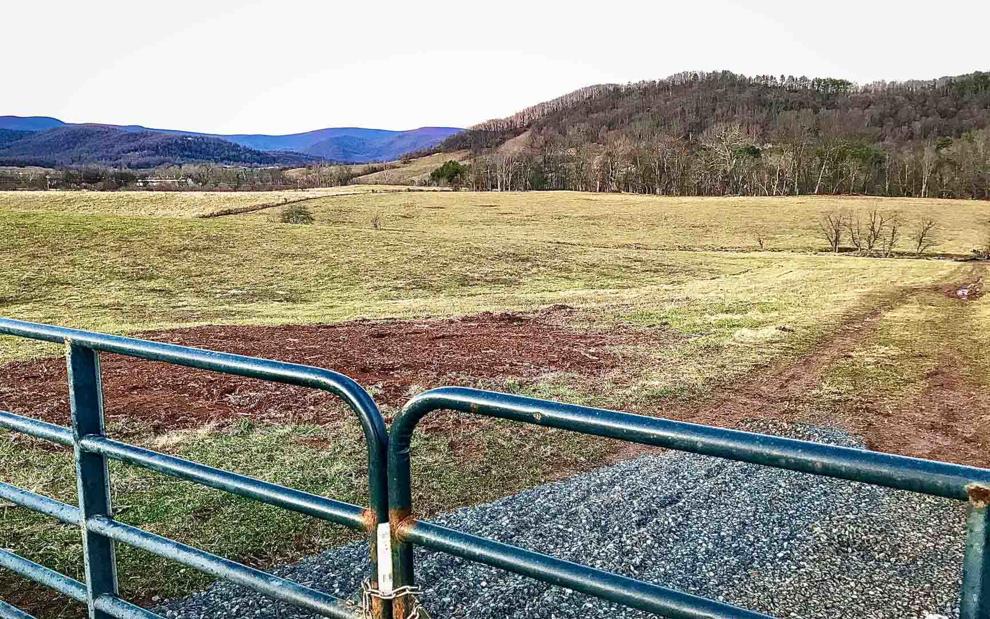 As Burke knows having previously worn the hat of county building official, under agriculture, horticulture and associated uses, farm buildings or structures are exempt from the Virginia Uniform Statewide Building Code. Conforming construction, as a result, requires fewer county and state permits and inspections, or public hearings for that matter.
Other permits must still be obtained, including VDOT and the health department. 
"It's one of these things that Virginia does in the spirit of keeping things agricultural," explains Carney. "It gives us the ability to grow apples, grapes, do farming on site. We thought what a perfect opportunity to push into the future… They're going to build us a building, and we'll have a long term lease."
The Carneys will waste little time putting down roots in the converted cattle pasture, which backs up to the towering — yet seldom seen — "Red Banks" above the Thornton River, hardly a stone's throw from Sperryville.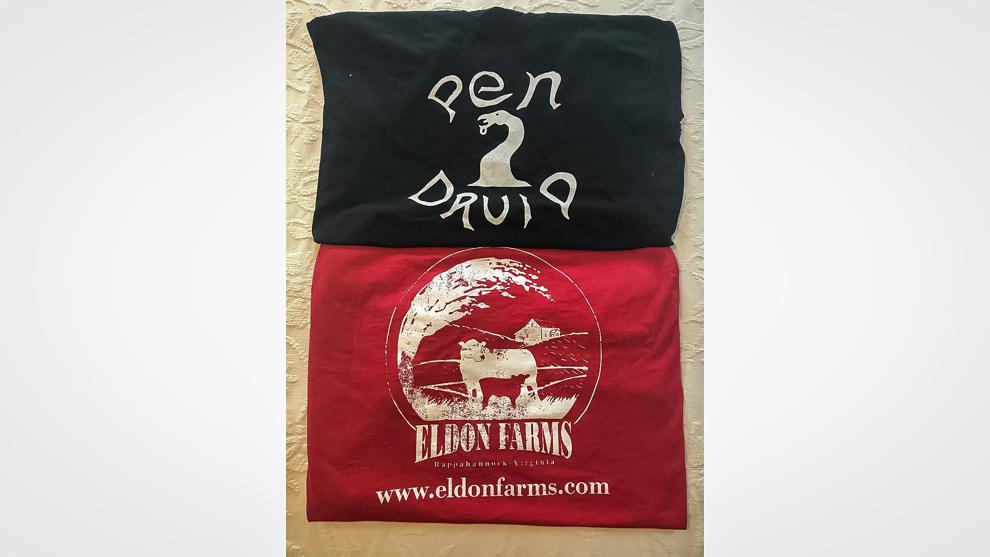 "In three months we're planting about 250 apple trees [and] about 400 grapevines," says Carney. "We'll phase it. We'll continue planting apple trees, with the goal that all of the cider produced there will be estate grown."
With the permit process nearing completion, Burke foresees breaking ground at the site in early April, with a projected opening date of Oct. 1, 2020. 
"It will be an agri-tourism building — a metal agricultural building," Burke describes, fitting aesthetically with what "was originally an orchard. You can look at the old topo maps, it still shows the orchard there."
John Genho, longtime manager of the 7,100-acre Eldon Farms, says the particular pasture supporting the new farming operation has seen many uses over the years.
"Some people may say, 'Oh, you're changing the use of the field.' Maybe we are from the last twenty years, but if you look back fifty years ago there was a mill there. There were buildings there that were taken down. There was an old hog barn we took down. There was a lot going on right there. We may be going back to a more appropriate use," he points out.
So what does Eldon Farms have to gain from the new partnership?
"I think it's community and business support, that's part of it," Genho answers. "But if you look at the growth of Sperryville over the last ten years — and this land is right outside Sperryville — we're sitting there with our bulls in the pasture. So how do you take more advantage of being that close to Sperryville when you just have bulls in the field? 
"For us it was important to work with somebody who was from here," he said of the Carneys. "Locally grown apples — locally grown people."
"We're supporting local business, trying to work in the community," echoes Burke.
Change is visibly afoot at Eldon Farms, an unparalleled property by East Coast standards stretching from Scrabble to Sperryville to Slate Mills. Last October, its pristine acreage went on the market for $75 million.
That said, Eldon's attorney Art Schiller disclosed to this newspaper last autumn that barring an immediate sale the property's owners, the Lane family, were exploring additional uses for certain parcels of the land, "some opportunities — I don't want to call them 'development' — but more intense use of very small portions of the property."
Which helps explain Eldon's first-of-its-kind agreement with Pen Druid.
"One hundred years ago it was apple trees, there were hardly any cows to be found," Schiller observed of the property collection. "Before that it was 60 to 80 small struggling farms trying to grow crops on terrible land. [Today it's about] finding what that sustainable 'sustaining' use is."
"Totally thrilled," Carney described his family's reaction when first approached by Eldon with the agricultural opportunity. "I had never assumed that somebody would come to us and say we can put up an ag building and you can do all this [farming]. That had never occured to me. They're going to build us a facility, and we'll have a long term lease. We were super excited when Richie proposed the idea, we were like, 'Oh my God, this is perfect!'"
Not to mention that just downstream from the pasture is familiar ground to the three brothers. 
"The view is striking. We can literally stand there and look at our old [family] property," Carney says. "Mason Mountain, that was the back side of our farm. There's so many things for us that are just kind of like serendipity."
"You've got great views," seconds Burke. "You can see everything: from Mason, Red Oak, all the way around to Thornton Gap. You have almost complete [mountain] views in every direction."
Focusing for its five years on wild fermentation, barrel fermenting/aging, and traditional spontaneous fermentation (read myriad beer styles and flavors), Carney says the new ag setting will allow Pen Druid to expand much deeper into wine and cider — and perhaps ultimately mead — production, with all the ingredients estate grown.
"It will give us ample room to grow," he says, including "with our festivals and events that we do." 
"We're actually closer to the [Sperryville] Corner Store in the new site than the old site. So there's more visibility — we currently have no visibility where we are [in the River District]," Carney adds.
The new ag building will be built at the far edge of the field close to an existing stand of trees, purposely situated so it won't spoil the view from historic Mount Vernon Inn to the north.
"It's going to be beautiful, with its back slope next to the tree line," says Burke, who in recent days has been overseeing the removal of rusted refrigerators, car tires, even a 1938 Ford truck rolled over the cliffs into the Thornton River.
The brewery's soon-to-be-built driveway, already approved by VDOT, will be off Route 522 near the intersection with Route 231. "We'll have a nice agri-tourism entrance, it will be easy to get in and out," Burke says.
"That field has been through changes, and changes, and changes, and changes," concludes Genho. "This is just the latest iteration that I think is a really positive thing. It's a change, but actually we're changing it to keep it the same."