Whether you are a committed regular or coming for the first time, you won't want to miss the 15th Annual Rappahannock Artists Art Tour on November 2 and 3 from 10 a.m. to 5 p.m.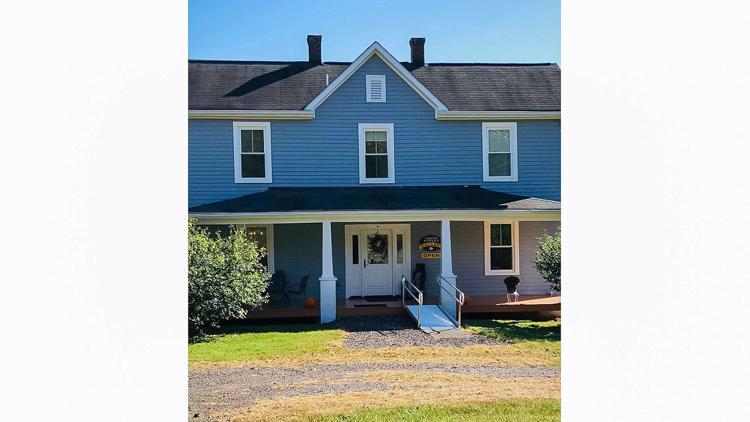 The first grand surprise awaits you at the Tour Headquarters Gallery at the Washington School, 567 Mt. Salem Ave., with an impressive display of artworks from the 27 studio artists and 12 galleries on the tour this year. 
There will also be jaw-dropping wall displays of students' works from four county schools. Viewing this artwork has become a highlight for the participating students, teachers, families and friends and is an exciting demonstration of the ageless creative connections within the county's remarkable arts community.
The entry banner at the Main Gallery welcomes visitors to Explore, Discover, and Experience and there will be limitless opportunities for that. Among the more than 100 artists involved, there are four new studio artists and one new gallery to visit. 
In addition, the returning artists and galleries will be presenting new works for fans and newcomers alike. Among the group of 23 studio artists and 11 galleries returning to the tour, there are four artists — Nancy Keyser, Benita Rauda Gowen, Nol Putnam and his guest, Jeanne Drevas — who participated in the first Rappahannock Art Tour in 2005. The artists who continue to participate year after year and those that open new studios to become a part of this extraordinary event display the dynamism, strength, and growth of Rappahannock's fine arts community. 
The next article in a series of three on this year's art tour will introduce readers to the new studio artists. The new gallery on the tour is Silver Maples Gallery located at 12720 Lee Hwy, Washington. Norm Jenkins and Michael Clarke are the owners of the small boutique Gallery hosting fine visual artists. Featured for the Tour is Lori Wallace-Lloyd whose paintings are inspired by historical botanical illustration and Rappahannock County's natural beauty. Several other local artists will also be displaying their work. 
Beyond the tour, Jenkins and Clarke aspire to have their gallery successfully operate as a non-profit supporting arts education in local schools. Future plans include adding a sculpture garden as a venue for occasional gallery concerts. 
Last year, more than 1,300 visitors from the Washington, D.C. region enjoyed all the remarkable offerings of the weekend and even more are expected this year with the reach of expanded social media efforts. Visit www.fallarttour.org to find information about the artists, their work, and all you'll need to plan your own tour in advance. 
Some of the greatest surprises of the tour follow throughout the year in the county's diverse arts events sponsored by the Rappahannock Association for Arts and Community (RAAC).
All donations and proceeds from the art tour go into the Claudia Mitchell Fund which provides support for a wide array of artistic endeavors through an annual competitive grant process.