Nationally renowned pitmaster Nelson Colwell serves up a BBQ feast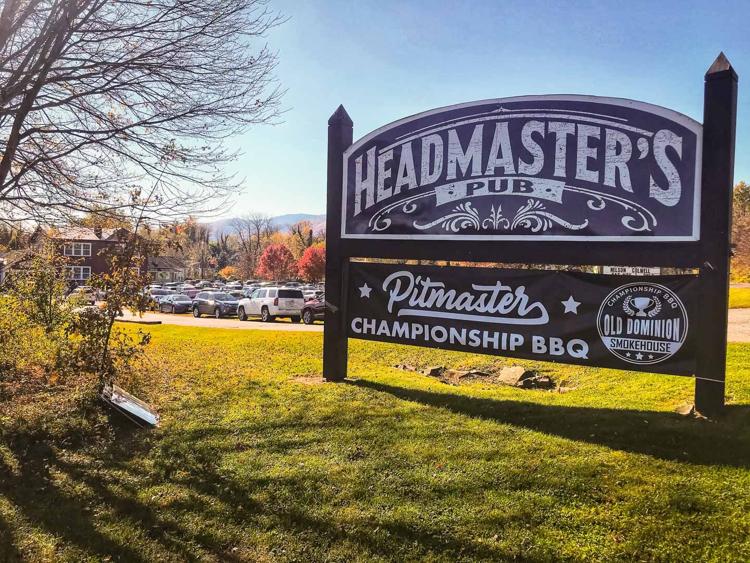 Stepping from the busy kitchen of Headmaster's Pub into the bright Sperryville sunshine if only for a brief moment last Saturday you would have thought that it was Nelson Colwell who'd just been crowned president. 
Younger women and older men, Democrats and Republicans, everybody — and boy was the place ever packed — wanted to meet the award-winning pitmaster and shake his hand. 
Colwell, after all, is one of this country's undisputed kings of barbecue. And he hangs his tongs right here in Rappahannock County.
"I fell in love with barbecue as a child," Colwell explained while poking his head into the largest of all his smokers — a shiny black, 15-rack monstrosity he's nicknamed "Goliath."
"The first time I had barbecue it sort of changed my life. It really got me wanting to learn more about food. I was a young boy at the time, living in Northern Virginia," he recalled. "When I got old enough to buy my own smoker in high school … I started cooking in the backyard. And my early attempts were horrible."
Which in the precise world of slow-cooked BBQ is to be expected, considering the tremendous amount of training and effort that goes into a plate of "Carolina," "Memphis," "St. Louis," and so on. "Life is a game," the saying goes, "barbecue is serious." It's not like tossing a chicken and some pineapple onto the backyard grill.
"In my mid twenties I learned about this whole competition circuit thing" Colwell continued. "And I'm a very competitive person by nature. So I learned more about it and found out that I could go and become a certified barbecue judge. So I did that first, I learned what the judges were looking for. And I took that to my very first contest in Rocky Mount, North Carolina in 2008."
How'd he do? 
"I won first place in chicken and got hooked."
A resident of Flint Hill who is both director of information technology and director of sales and marketing at the Inn at Little Washington, Colwell didn't stop in Rocky Mount.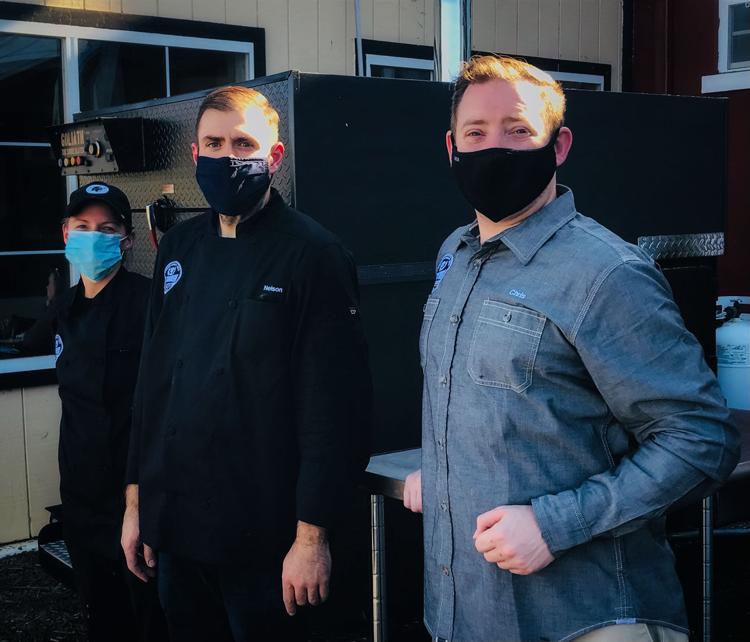 "I competed for four more years on the Kansas City barbecue circuit, a lot of first-place trophies," he offered rather modestly. "I won six state grand championships and was invited to the world championships in Kansas City several times, competed out there. Really had a great run of it."
He attended culinary school, and while juggling other professional responsibilities became executive pitmaster at Shawn's BBQ of Culpeper, and pitmaster of his own Old Dominion Smokehouse - Championship Barbecue, finally reaching the point "where I made some changes in my life," as he described it.
"I changed it from competition to cooking for church and cooking for the homeless and other charity things," said the pitmaster. "I have an IT background, that's what I did professionally. So this IT position opened up at the Inn at Little Washington and I thought, 'Great, I can go and be with all these culinary people and still do what I do.' So I've been [at the Inn] for the past seven years, and just recently started cooking more as more people encouraged me."
At the expansive grounds of a sold-out Headmaster's Pub on Saturday, Colwell pulled from his amazingly restored Goliath — "raised from the dead on Maryland's Eastern Shore, where I found it all rusted," noted the pitmaster — champion pulled pork barbecue, black pepper-crusted beef brisket, pecan-smoked pulled chicken, and pit portobello mushroom caps. 
All slow cooked, by the way, over Colwell's preferred pecan wood he brings up from Alabama.
Lee Ann McGovern, Headmaster's executive chef who worked for several years with Colwell at the Inn at Little Washington (Chris Maloney, the Inn's former dining room manager among other senior titles, has recently become Headmaster's general manager), complemented each plate of barbecue with Shenandoah sweet cornbread with local honey butter, mac and cheese, and last but not least heaping spoonfuls of loaded pitmaster beans and signature coleslaw.
Ten percent of the day's food sales went to the Rappahannock Food Pantry.
---
{ Sign up for the C-19 Daily Update, a free newsletter delivered to your email inbox every morning. }
---