'Your heart rate goes up, and you immediately start thinking why is this here? What happened?' 
Attics are like graveyards, where sentimental treasures are placed in boxes and plastic bags and shoved into dark corners, allowing the pain of parting to be postponed for another day. Photo albums and love letters, comic books and cowboy boots, tea sets and violins — all better forgotten for future generations to brush aside the dust and deal with.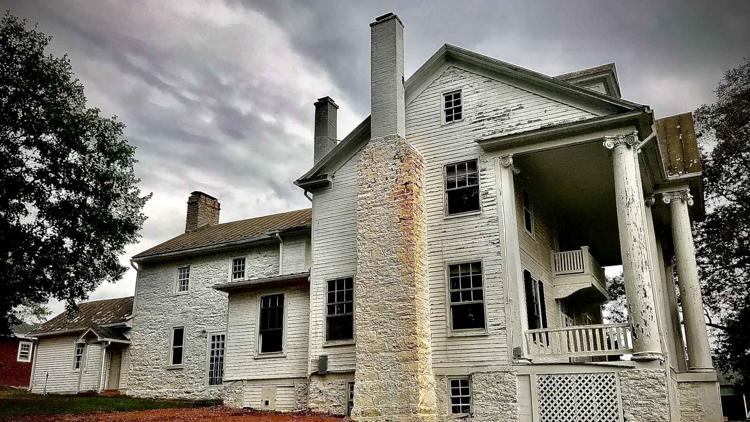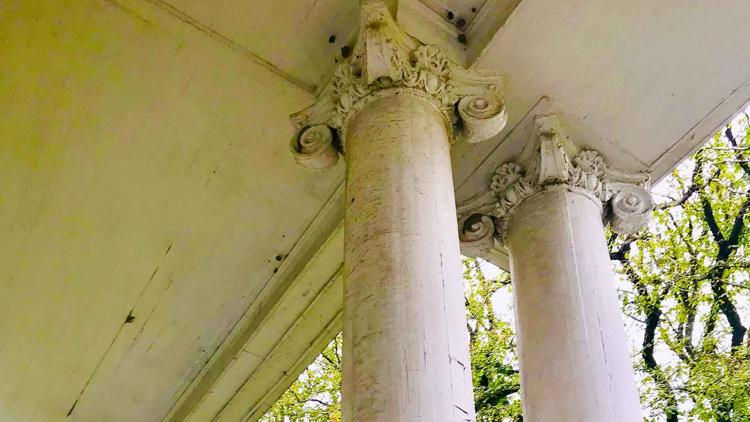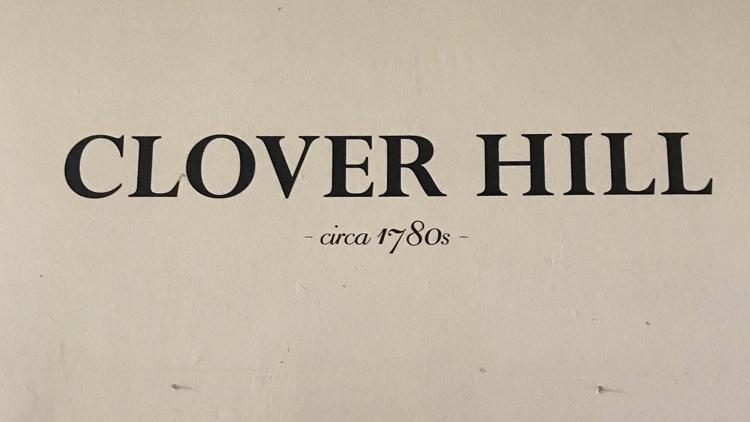 Most attic stashes consist of the typical family clutter. Some prove valuable if not historic. Then there are those rare finds beneath the rafters and cobwebs that are downright shocking and creepy. As was the case this past year in the musty attic of Clover Hill on Sperryville Pike, where Eldon Farms' longtime herdsman Rich Bradley stumbled upon the skull and other remains of an infant child wrapped in a cloth.
"This case involves human infant skeletal remains found in a cardboard box in the attic of a historic house at 4432 Sperryville Pike, in Rappahannock County, VA.," Smithsonian Institution Museum of Natural History Physical Anthropologist Dr. David R. Hunt wrote in his report of Jan. 20, 2019, sent to Dr. Meghan Kessler, assistant chief medical examiner of the Virginia Department of Health's northern district in Manassas.
"The partial remains are of an infant of 6 to 10 months in age," Dr. Hunt determined. "Most of the skeleton has been destroyed or heavily damaged by rodent predation. The remains… indicate the infant in the box is historic, likely from the era previous to or into WWII."
Bradley, who for two-plus decades has been a key member of Eldon's 7,100-acre cattle operation, was leading a home restoration expert through Clover Hill last year when in a dark and dungy passageway connecting the front and back portions of the attic his flashlight captured something unusual inside a long box.
Curious, Bradley knelt to his knees, picked up what he thought was a plastic object, and a look of astonishment crossed his face. 
"This is a skull!" he exclaimed.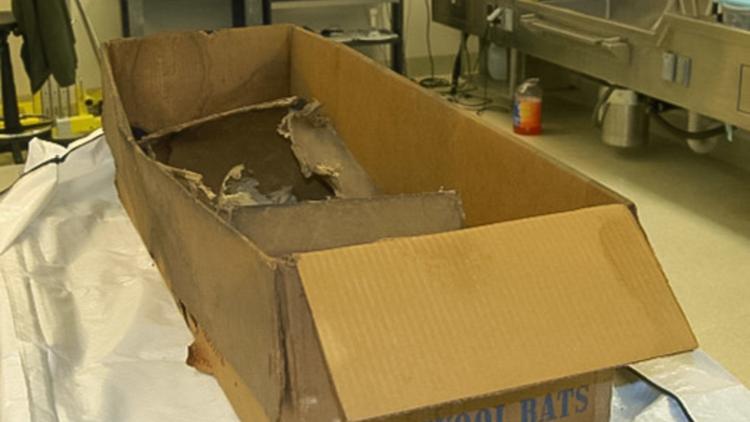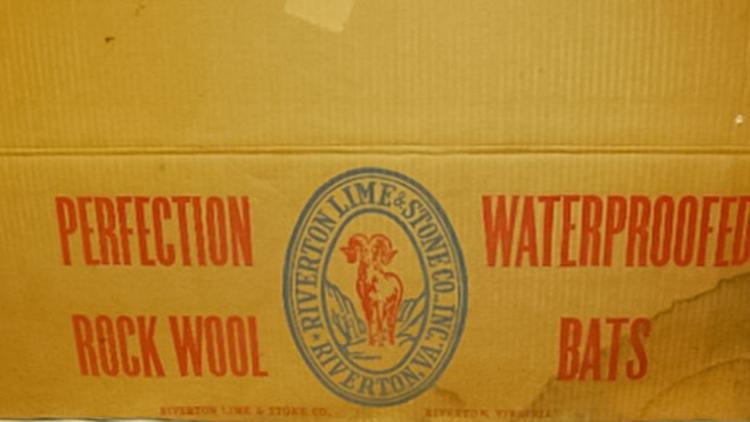 His mind "now racing," Bradley dug deeper into two smaller boxes placed inside the larger box, spotting what appeared to be "finger bones and a couple of molars. And I thought, 'This is getting weird.'
"Your heart rate goes up, and you immediately start thinking, 'Why is this here? What happened?'" Bradley told the Rappahannock News. "It was spooky. It was hard to sleep — your brain is going through every crime show you've ever seen."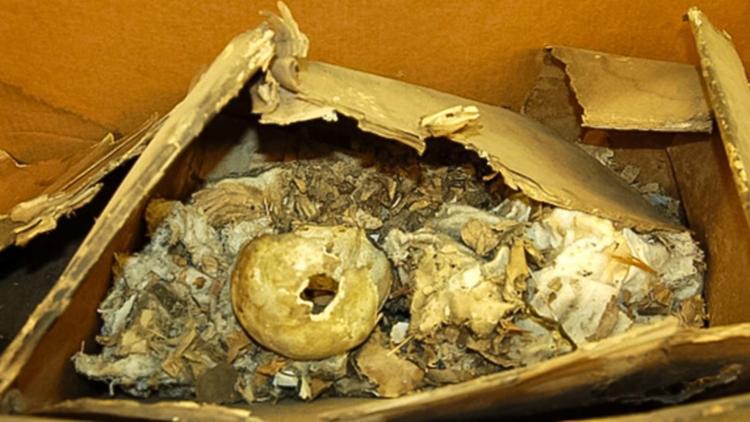 The Smithsonian anthropologist was brought into the case on March 29, 2018, asked to examine photographs supplied by the Rappahannock County Sheriff's Office "of a cranium that was found in a box in the attic" of the 18th century federal-style home north of Woodville, which became part of Eldon Farms in the 1960s. The landmark house, with its sweeping portico and majestic white columns, remains under renovation.
"I made arrangements to review these remains, cloth and box at the Northern Virginia morgue on Sunday April 8, 2018," Dr. Hunt wrote of his examination. "In the assessment of this case, Rappahannock County Sheriff's Department Investigator Jim Jones was present and contributed to the assessment of the external box and two internal boxes, the removal of the cloth wrappings, and sorting through the remnant materials (rodent nests made of plant materials and leaves, rodent feces, pieces of newspaper, insect parts and seed shells)... to retrieve the bone fragments and dentition."
The scientist described the large external box (all the boxes, he said, were "vintage" and of color reflecting "long-term environmental effects being in an attic") as rectangular, with the labeling "Riverton Lime and Stone Co., Inc., Riverton, Va.," active in production from the 1920's into the early 1940's, with the additional wording "Rock Wool Bats, 12-in. x 15 in. bats, wall thick, 20 sq. ft."
Inside the rectangular box was a hard flat cardboard piece with staples along the midline, which was the lid to the next largest box constructed of hard-pressed pulp cardboard. On the outside were two stamps: side views of Benjamin Franklin — 50 cents and 20 cents — with a Philadelphia cancellation stamp.
"These two stamps are the Washington-Franklin series, spanning 1908–1923… printed from 1914-1920," Dr. Hunt noted. 
Adjacent to the stamps was a label identifying the original contents as "wallpaper rolls." Also scribbled on the box were grease-pencil shipping notes.
"Inside this larger box was the cranium and the cloth wrapping," Dr. Hunt continued. "The smaller box was a corrugated cardboard box which only had bits of newspaper, eaten seed shells, dead insect parts and rodent feces. On the outside of this box was [a] 'Glass, Handle with Care' label and a Postal Service metered postage stamp with a date of xx–8–19x2. 
"This meter stamp was first produced in 1931 using a National Cash Register meter model P-1924. The meter stamp in this case would be the second series started in 1932. There was one scrap of newspaper that a date could be partially identified — August 31, 192x."
Finally, the cloth wrapped around the infant was "cotton" or "linen loose weave" material, he said.
"Being that it was assumed to have been in the boxes in the attic, the breakdown of the cloth would suggest greater than 50 years," Dr. Hunt wrote. "The staining on the cloth identifies that the body had decomposed and desiccated in this cloth, the locations being in three parts of the cloth from the decomposition materials being absorbed as they leached out to the cloth. 
"The cloth is also interesting in its dimensions," he said. "The length is over 7 ft and narrow, about 4 ft and the edging all around is stitched. This shape is not what would be expected of a regular blanket/throw or a baby blanket. Speculatively, the shape appears to be like a base liner for a coffin. If the deceased baby had gone to a mortician being released from a hospital, they may have wrapped the body in this cloth."
In addition, there was "one small button" found in the box.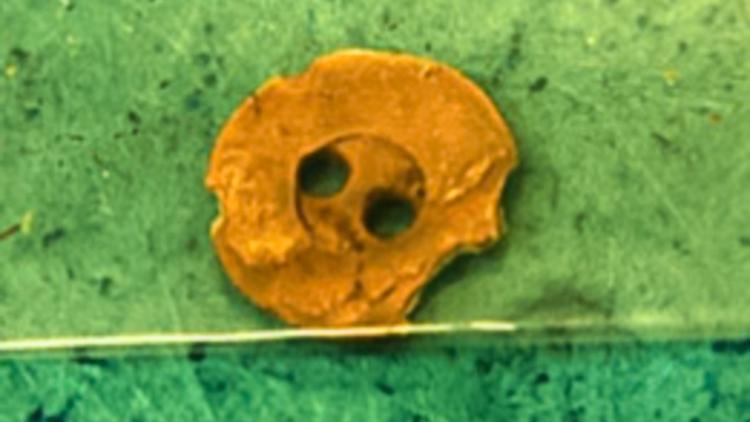 Dr. Hunt determined the skeletal remains were of "one individual" — an infant approximately 8 months old, give or take 3 months. There was no question that the body "had been wrapped in a large linen or cotton cloth and placed in a cardboard box and put into a larger cardboard box." 
As for the specific skeletal elements, the anthropologist said the cranium was "significantly damaged by rodent predation," as were other bone fragments, several of which he identified individually.
For example, both the right and left mandibular corpus, which supports the teeth, were present, with crypts for medial and lateral incisors and canines. But "most all elements are chewed and/or destroyed by rodent predation," he observed. 
The sex of the infant, Dr. Hunt determined, could not be positively established without further study: "Impossible to identify from infant skeleton. DNA analysis for sex chromosomes would have to be done."
That said, he took measurements of the head's circumference as it relates to tissue thickness, comparing it to living boys and girls, but he did not go so far as to suggest its sex in his report.
Similarly, the "ancestry" was also indeterminate, he said — short of future DNA tests conducted with potential relatives who might be willing to participate.
"The skeletal remains do have a small amount of desiccated tissue, mostly seen on the cranial elements," Dr. Hunt confirmed. "The bones are mostly fragmentary due to the rodent predation on the bone. These features (along with the stains on the cloth) suggest that the body had enough time to decompose and dehydrate before any predation, and this was only done by small rodents (such as mice). 
"Many rodents are particular about the state of the bone and tissue elements that they will feed on. Rats are more prone to wet tissue and bone that still has fatty material inside. Whereas mice and squirrels only predate on dry bone and will not be interested in soft tissue. The gnawing marks and the feces in the boxes reflect small rodents — such as mice."
As for how the infant died, Dr. Hunt said there were "no observable traumatic defects observed." However, he stressed that the "level of rodent predation of the elements severely limited trauma analysis."
And finally, this important conclusion: "Time Since Death: Pre-World War II time period 1930's — early 1940's."
Locally, very few outside of Eldon Farms and the Rappahannock Sheriff's Office discussed the discovery of the remains. Earlier this year, Washington private attorney Michael Brown of Walker Jones PC forwarded Dr. Hunt's findings to Art Schiller, legal representative for the Lane family, who are the owners of Eldon Farms.
"Please find attached a copy of the medical examiner's office report related to the infant remains discovered at the farm," Brown wrote to Schiller. "The [Rappahannock] Sheriff's Office have closed their file. The only remaining question is whether Lane as the property owners wants to take receipt of the remains for proper disposition, or would rather have them turned over to the Smithsonian (who would take them in this instance).
"Let me know your preference as to how to proceed."
John Genho, longtime manager of Eldon Farms, can only speculate how the human remains came to be in the attic of the house, where he and his wife, Lynnie, and their five children lived for a decade until just a few years ago. It is his understanding that more than one family lived in the home during the first half of the 20th century until its purchase by Eldon Farms. It was confirmed that one such family was told about the discovery, however they reportedly had no knowledge of the child. 
That said, the family, who for privacy reasons won't be identified by this newspaper, is said to be "intrigued" by the find. One family member did not respond to a request for an interview.
"I raised five babies in that house!" said Lynnie Genho, noting her family went into the attic on numerous occasions. But never did they closely inspect the darkened catwalk space leading to the oldest section of the house, which dates to the 1780s. It was there, between the floor joists, that the remains were found. 
Bradley has his own theories of why the remains were tucked into ordinary boxes and slid into an isolated pocket of the attic, one being "a mother who lost her child, and couldn't let it go." Or maybe "the ground was frozen" and the corpse couldn't — and in time wouldn't — be buried. Why reopen old wounds?
John Genho said the mystery child's remains are still in possession of the Smithsonian, although as Brown pointed out it's up to Eldon Farms to decide whether to have them returned to Rappahannock County. Given her preference, and barring DNA testing that could still be requested by potential relatives, Lynnie would like to see the remains brought back to Clover Hill's private cemetery for a proper burial.
"That's what I would like to see happen," she said.