World War II soldier Francis Hanson Cary gave his life to his country during the Normandy campaign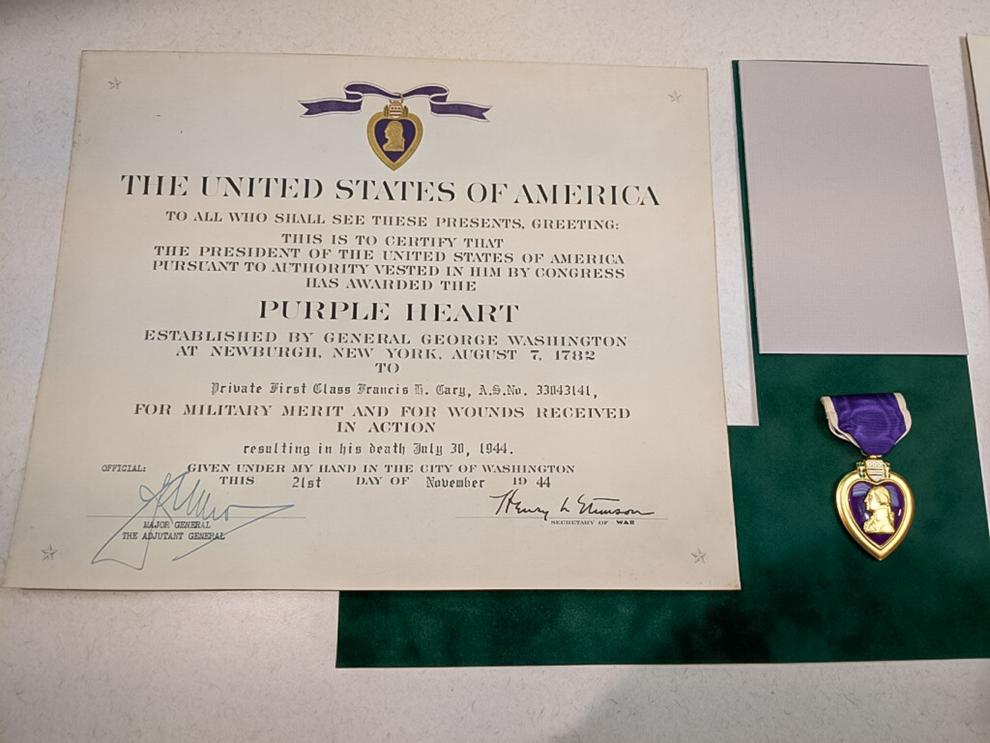 One cold day last February, Jennifer Matthews and her sister Penelope Ferguson were sorting through their family storage and happened upon a stack of papers. In it, the sisters found an official Purple Heart certificate signed on behalf of the United States of America.
Its recipient was their cousin, Flint Hill soldier Francis Hanson Cary, who enlisted with the U.S. Army on May 3, 1941. He was 29 years old. Three years later, Cary was killed in action during Operation Overlord, the 85-day Allied campaign to liberate France from German occupation during World War II.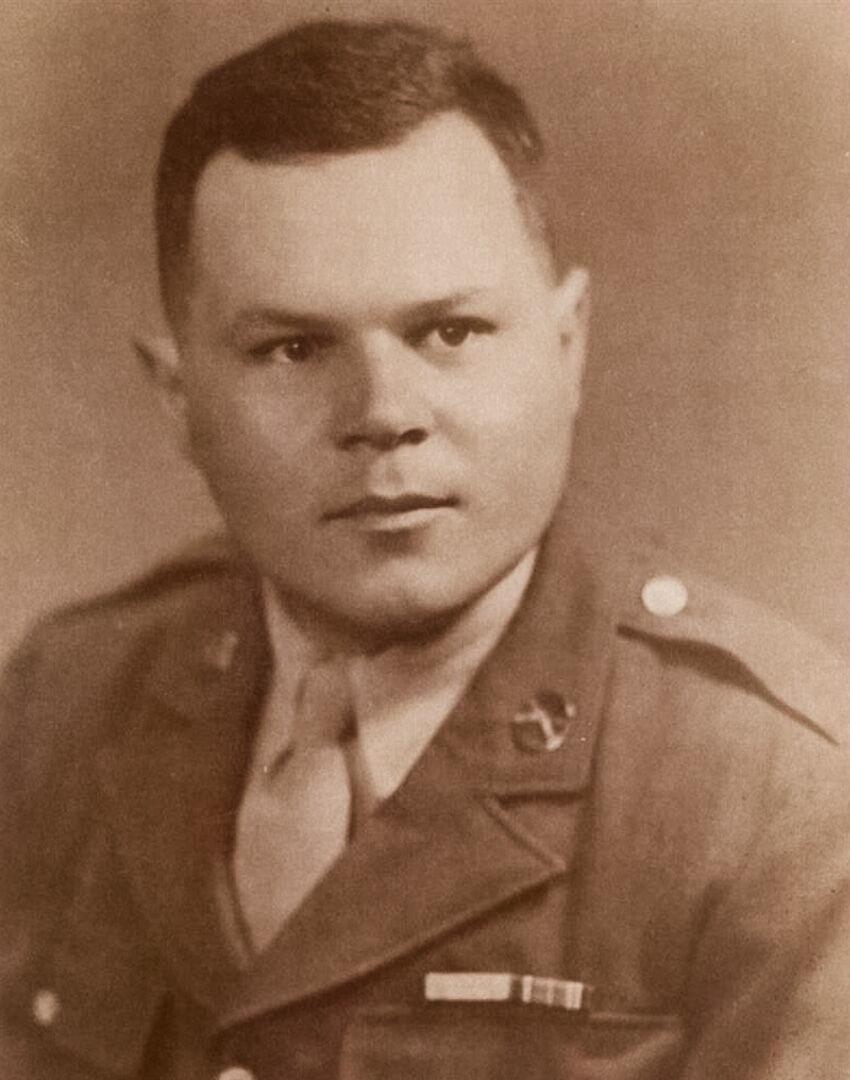 This weekend, June 5 and 6, the Stonewall Brigade Museum in Verona, Va., will observe the 77th anniversary of D-Day by celebrating Cary and sharing the story of his family's quest to find his Purple Heart medal.
Cary was assigned to Company G in the 116th Infantry Regiment of the 29th Division, according to records from the National Purple Heart Hall of Honor. The 116th Regiment was one of the oldest in the United States, with roots tracing back to the Confederate Stonewall Brigade of the Army of Northern Virginia and to the Revolutionary War before that. It made history during World War II when the 116th became the only National Guard unit to deploy in the first wave on D-Day. Cary was poised to join his comrades on Omaha Beach, but was wounded by shrapnel before he got off the landing craft and returned to England.
On July 23, 1944, he was reunited with the 116th Regiment and redeployed to France. "Francis was in the first squad of the second platoon, and on the morning of 30 July 1944, Company G moved off to attack a cross road near Vire, France which was held by tanks and strong enemy forces," wrote Capt. Charles D. Reed in a 1945 letter to Cary's mother.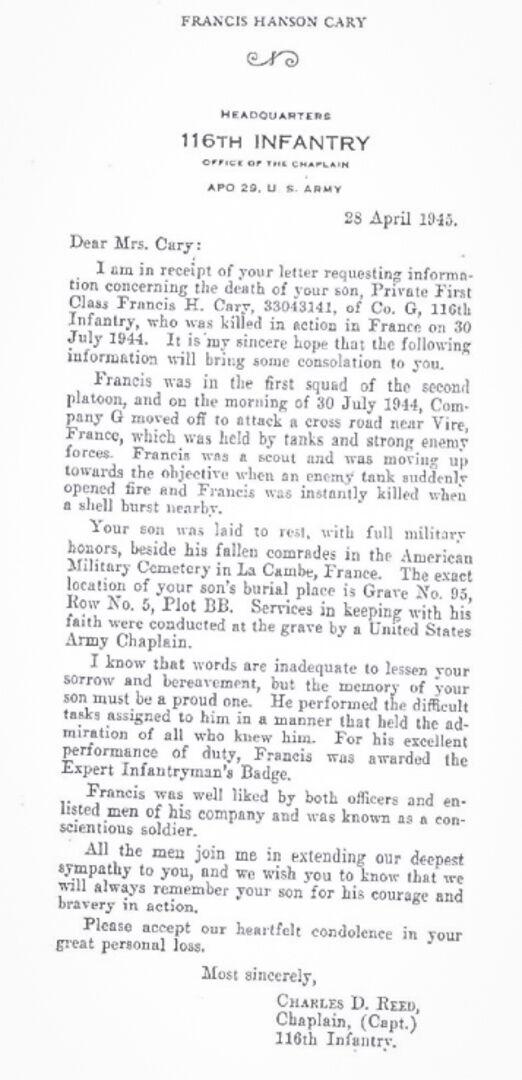 Reed continued: "Francis was a scout and was moving up towards the objective when an enemy tank suddenly opened fire and Francis was instantly killed when a shell burst nearby.
"Your son was laid to rest, with full military honors, beside his fallen comrades in the American Military Cemetery in La Cambe, France. … He performed the difficult tasks assigned to him in a manner that held the admiration of all who knew him. For his excellent performance of duty, Francis was awarded the Expert Infantryman's Badge.
"Francis was well liked by both officers and enlisted men of his company and was known as a conscientious soldier."
In 1948, Cary's family had his remains exhumed from the military cemetery in La Cambe and reinterred him at the United Methodist Church cemetery in Flint Hill. Cary's cousins, Matthews and Ferguson, have had a Purple Heart insignia engraved on a new headstone and will hold a small ceremony in his honor on Friday, June 4, at 12:30 p.m.
Visit the Stonewall Brigade Museum in Verona, Va. (566 Lee Highway, Verona, VA, 24482) on Saturday, June 5 and Sunday, June 6 to learn more about the 116th Regiment and the brave men who gave their lives in Normandy on D-Day. For additional information, visit www.116thfoundation.org or call Jimmy Kilbourne at (540) 248-0116.
---
---