Unlike RAWL, RappCats receives no county funds
Many Rappahannock cats who need homes find themselves in good hands with RappCats, a 13-year old nonprofit formed because county residents needing help with cats had no public cat shelter.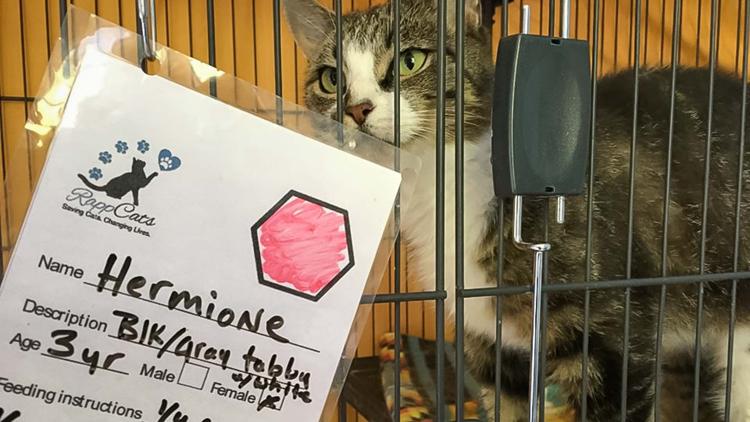 Today, there is still no public shelter, but RappCats tries to fill the breach. RappCats takes only Rappahannock cats, but, through social media and advertising places them "all over the place," said Bob Kramer, the organization's treasurer and long-time board member, who is husband of long-time RappCats volunteer Pat Snyder. 
Bob spoke to Rapp at Homers via Zoom one recent Friday. Attendees included several cats. 
RappCats arranged about 60 adoptions last year. The best part of the adoption contract, per Bob, is that, if an adoption doesn't work out or circumstances change, RappCats wants them back. RappCats also provided about 100 spaying and neutering procedures last year, as well as health care and veterinary expenses that cat owners have trouble paying. 
The Flint Hill RappCats shelter is their crown jewel, a five-room cage-free facility with a kitchen. The shelter can house up to twenty cats. The RappCats crew figures out which cats get along with each other, or have special health needs, to determine their placement in the individual rooms. New cats are quarantined in an intake room for 14 days before they can join a group.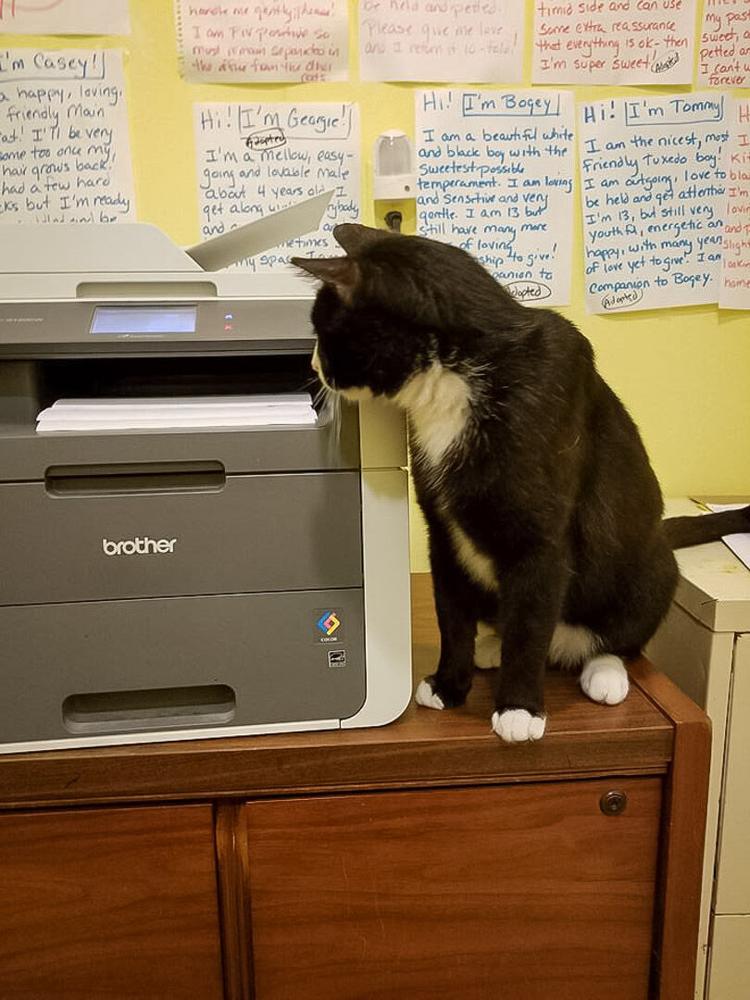 Before the shelter, there were few adoptions. The shelter is expensive and subject to ever-changing state regulations, per Bob. State rules forced a redesign of the shelter a few years ago. 
"It cost money, but we've learned how to do many things on the cheap," reported Bob, citing the design/build skills of Candace Clough, the volunteer shelter manager. 
Money is, of course, an ever-present issue. The good news: RappCats raised about $26,000 through Give Local Piedmont this year, $10,000 more than any earlier year. But its "Catstravaganza," a yearly fall fundraiser, is unlikely to be held this year due to COVID-19. 
And unlike the partially county-funded Rappahannock Animal Welfare League (RAWL), RappCats receives no county funds, though not for want of asking. 
Before the virus captured all attention, board members asked the county for spay and neuter funds. There are a lot of reasons not to have "surplus" cats, chief among them rabies. 
Bob told of a family that contacted RappCats about a sick cat, later diagnosed with rabies. Family members and Bob's wife, Pat, who'd all been scratched by the cat, needed multiple rabies inoculations. 
"When you go on a hike in Rappahannock, what's the most dangerous animal you might encounter?" asked Bob. "A cat — because you're likely to pick it up." 
Another reason for more spay and neuter work is that feral cats have a short and miserable life span, Bob said.
RappCats alumni have interesting names. There's Calico Jackie, a one-eyed cat named after an actual one-eyed pirate in the Florida Keys — where, incidentally, Jackie was adopted and is now "living the grand life." Garfield, who looked nothing like his namesake comic figure, was orphaned when his elderly owner died. At first distraught, Garfield evaded trapping for almost two weeks. Garfield was adopted by Darien Reece and is being doted on. Butch T. Cougar came to RappCats with an injured front leg. He'll be seeing a specialist about an operation that might help him walk more easily. 
The ultra-dedicated RappCats team is good at socializing cats to enhance their adoptability. Retired psychologist Deb Moore is a "cat whisperer," Bob said. 
A good example: "Randy was a mess, full of cuts and bruises, and through Deb's care he regained his health and swagger!" Deb writes a blog on the RappCats website, The Adventures of Weisie & The RappCats," which presents a cat's eye view of life at the RappCats shelter. 
RappCats has two part-time employees and about 25 volunteers. If you love cats and would like to help, call 987-6050 or email rappcats@rappcats.org.
---
Click here to sign up for the C-19 Daily Update, a free newsletter delivered to your email inbox every morning.