Hi, all. My name is Dusty and I am a 17-pound, five-year-old Feist, a small hunting dog. I'm wearing the slick sunglasses (they're called "doggles") because I am blind and have cataracts.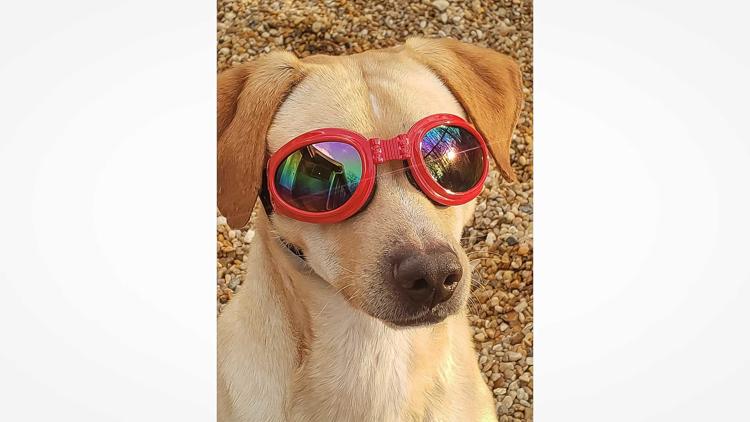 But it doesn't bother me in the least. I get around just fine easily figuring out the perimeters of fences, rooms, and so on. Needless to say I don't wander around loose. Feists are known as a breed that is loyal, trustworthy, affectionate, and quite smart (smile), and we get along well with other dogs. That description fits me: the RAWL people call me a "sweet, affectionate, huggy little man." Come visit. Love to meet ya.
Dusty and his other four-legged friends in need of loving homes can be visited and adopted through the Rappahannock Animal Welfare League (RAWL), 160 Weaver Road, Amissville, open 7:30 a.m. to 1 p.m. excluding Wednesdays and Sundays, when it is closed. Call 540-937-3336 or visit www.rawldogs.org.