As in previous years, Rappahannock takes great pleasure in honoring our treasured seniors, especially during the holiday season.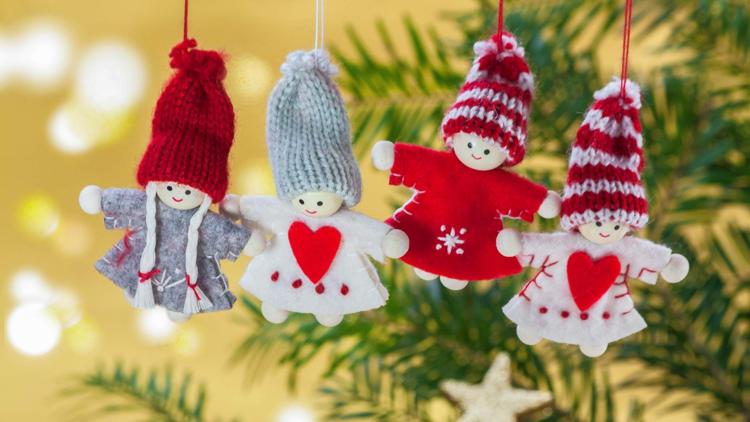 Four local organizations, the Rappahannock Senior Center, Rapp at Home, Rappahannock County Department of Social Services (DSS), and the Rappahannock Food Pantry are collaborating to once more show esteem to our "community grandparents" by gifting them with a bit of our holiday generosity.
The Senior Angels project will soon be underway. Beginning Friday, Nov. 22, colored paper "angels" will adorn the teller booths at Atlantic Union Bank in Washington on Route 211. The paper angels represent senior "angels" in our community, each listing the age, gender and wish list for one of our county's older residents. Our older generation is one of our greatest assets and this is a small way to honor and bless these wonderful people.
The "paper angels," representing a real-life senior, can then be chosen by community members, an organization, youth groups, etc. who would like to bless a senior this holiday season. No names change hands, so it is a gift of love, later to be received by the senior assigned that angel's number. That way, each of our program's seniors will receive a special package. 
These seniors were asked to list four wishes, and our hope is that the shopper will be able to purchase all of the simple items, though not mandatory. If you'd like to add a personal touch, a gift not requested, perhaps a knitted scarf or hat, a puppy or little kitten (just kidding), please do.
So, get your holidays off to a good start — stop by the Atlantic Union Bank in Rappahannock and pick out an angel… or two. Instruction sheets will be there at the bank. Please sign out your "angel" number. 
Have fun shopping. Then drop off your angel's wrapped gifts, bagged or bundled together, along with the attached angel (the latter being extremely important as the number on the angel identifies to us the senior) by Friday, Dec. 13, to ensure delivery before Christmas. 
For further details or to recommend someone in the community for the Senior Angel program (no later than Tuesday, Nov. 19), please call either:
Darcy at the Rappahannock Senior Center, 540-987-3638
Kathryn Treanor at Rapp at Home, 540-937-4663
Mimi at the Rapp Food Pantry, 540-987-5090
Joe at DSS, 540-675-4839.
The holidays are always a joyous occasion and the smiles of seniors, feeling hugged and loved, are worth more than words can say.