Earl Johnson gave spiritual counseling after Virginia Tech shootings, Hurricane Katrina and more
Rappahannock Rev. Earl Johnson's new book — "Finding Comfort During Hard Times" — is newly released. And talk about timely.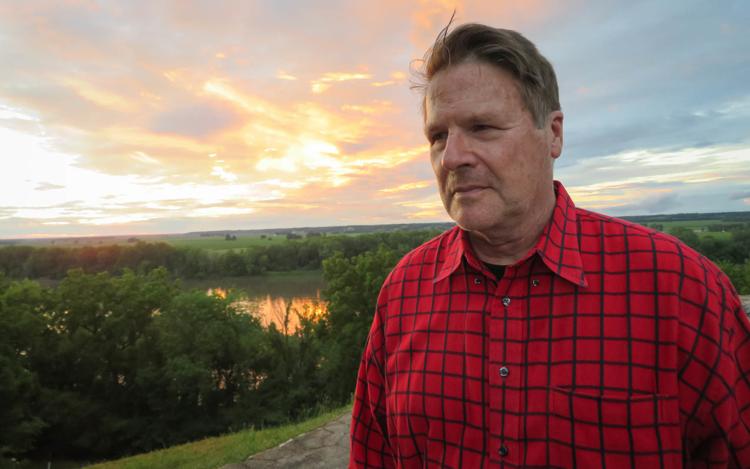 "When disaster strikes, there are immediate needs for safety, shelter and nutrition," says one book review. "But along with these are the emotional and spiritual wounds that can damage and destroy hope and happiness in individuals and their communities. 
"Chaplain Johnson has woven his considerable experience with treating such devastating injuries into a dynamic and practical guide to the care and nurture of everyday people walking though catastrophic days. This is a vital book for anyone who seeks to help those who are hurting move towards hope and redemption in the wake of horrific experience."
Johnson is a soft spoken man, his eyes revealing a deep warmth and empathy. He is quick to smile, his presence speaking of a humility learned and practiced, a selflessness clearly apparent. 
He has seen worldly horrors and scorching sadness. A Yale Divinity graduate and ordained Disciples minister and chaplain, he's now semi-retired and living in Sperryville.
At the American Red Cross headquarters, he was the National Spiritual Care Manager. His responsibilities included preparedness and response to every domestic mass fatality incident since the weeks after September 11. 
He coordinated professional spiritual care support to fatal domestic aviation incidents, massive Gulf hurricanes — including Katrina, Rita, and Gus — the Virginia Tech shootings, and Orlando. 
Reverend Johnson — working with a team of social workers, doctors and nurses — trained, recruited and deployed highly credentialed healthcare workers and chaplains to mass fatality events. He worked at the Washington Hospital Center, where he received burn victims from the Pentagon terrorist airstrike.
His passion is real, his training vast, and his selflessness profound.
"A lot of times," he shares, "it's not about words, it's about being there." 
The traumatized benefit not simply from the intuition of spiritual care providers, but from our extensive training and that of a larger team of support made available.
"Listening" he tells, "is critical, and understanding that reassurance and providing victims with the truth is paramount in spiritual care."
Johnson was raised in Missouri before entering the parish ministry. In later years, during the 1990's, many of his friends were dying of AIDS. He heard his calling, ministered the sick, and provided much needed spiritual solace. For him it became a time of hospice during weaponized religion — "the dying heralded by many as sinners, a time where little or no empathy nor spiritual support existed." 
Seeking to expand his ministering he signed up to work with the Spiritual Care Aviation Response Team, partnering with the Red Cross and watched with horror as the hurt and suffering were descended upon by the "vultures and entrepreneurs" — those "seeking to benefit from the devastated, the attorneys, and bible advocates selling all manner of healing."
Sign up for our free email newsletter
The vulnerable victims rose up and screamed to the government for help to end the victimization and the Aviation Family Assistance Act of 1996 was signed into law by President Clinton. 
He tells with humble honor the Red Cross calling him out of retirement to minister to the gay and lesbian community, those caught up in the Orlando shooting at a gay bar. A tragedy now seared in his heart.
"Finding Comfort During Hard Times" is available at local bookstores and through Amazon.