Rappahannock branding logo wins prestigious design award
The new logo branding Rappahannock County as a premiere tourist destination recently won an American Graphic Design Award, according to designer Judy Olsen, who headed the marketing initiative. The logo features a view of Old Rag Mountain, a street scene and a nod to Rappahannock's International Dark Skies designation, with the slogan "Unplug. Explore. Recharge." The branding campaign launched in July.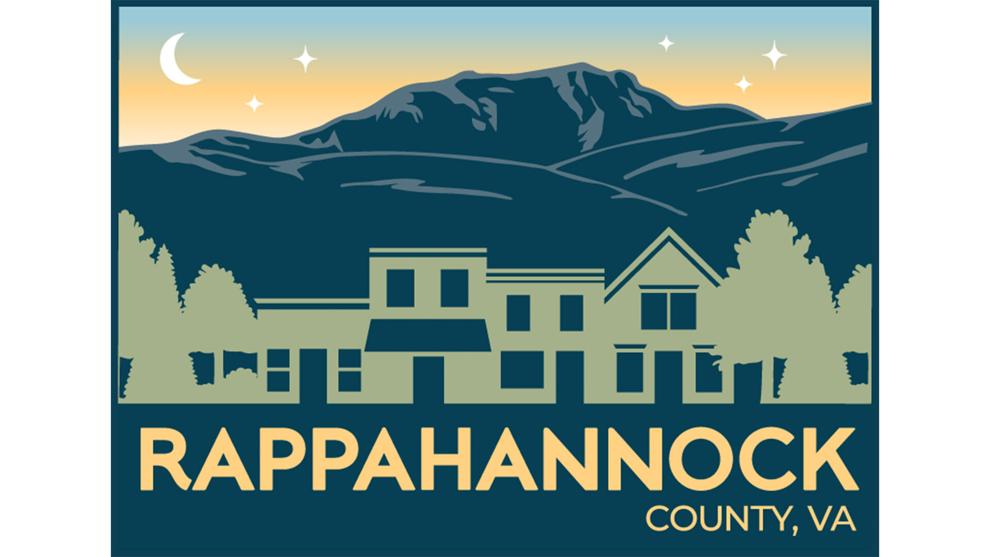 Olsen, a Warrenton-based graphic designer and marketing expert, created the design with input from various county stakeholders and in concert with Businesses of Rappahannock, a community organization that promotes the county's growing businesses community.
Central to the design was communicating where Rappahannock County is geographically located, since many potential tourists are often unsure. 
"I was so happy with the way everything turned out that I felt like — no, I wasn't surprised [that we won]. I would have been surprised if it didn't, because it just works so well across so many different types of applications … I wouldn't have entered it if I didn't think it stood a chance," Olsen said in an interview.
Dr. Trice Gravatte to lead regional health department
A veteran Culpeper physician, who previously practiced in Warrenton, will serve as the new health director of the Rappahannock-Rapidan Health District, starting Feb. 1.
Dr. L. Trice Gravatte IV for eight years has served as the lead physician at UVA Primary Care Family Care of Culpeper. Dr. Gravatte joined UVA Health in 2013 after 25 years in private practice, primarily in Warrenton, then in Culpeper.
The regional health district serves Fauquier, Culpeper, Orange, Madison and Rappahannock counties. The health department's profile and workload have increased dramatically in the COVID-19 pandemic.
Dr. Colin Greene, director of the Lord Fairfax Health District, will continue to serve as the Rappahannock-Rapidan Health District's acting health director until Dr. Gravatte moves into the position. Dr. Wade Kartchner retired as the regional health district director in March.
Born in Southwest Virginia, Dr. Gravatte grew up in Fairfax County. He earned a bachelor's degree in environmental science from University of Virginia in 1981 and his medical degree at the Medical College of Virginia in 1985.
Dr. Gravatte played a central role in the establishment of the Fauquier Free Clinic in 1993. He continues to volunteer at The Free Clinic of Culpeper and serves on the Northern Piedmont Community Foundation board of directors. He is married and enjoys chasing two young grandchildren, traveling, golf, hiking and UVA sports.
Kid Pan Alley to release record, livestream concert 
Kid Pan Alley, a Washington-based nonprofit music organization, has a new album release and virtual concert series on the horizon.
To coincide with the Dec. 3 release of the record "Maybe By Next Year" on streaming services, there will be a free virtual house concert series called Because We Have Music that will present on Dec. 12 at 7 p.m. The concert features several of the artists on the album including Billy Jonas, Randy Kaplan, Justin Roth, along with hosts Paul Reisler and Cheryl Toth.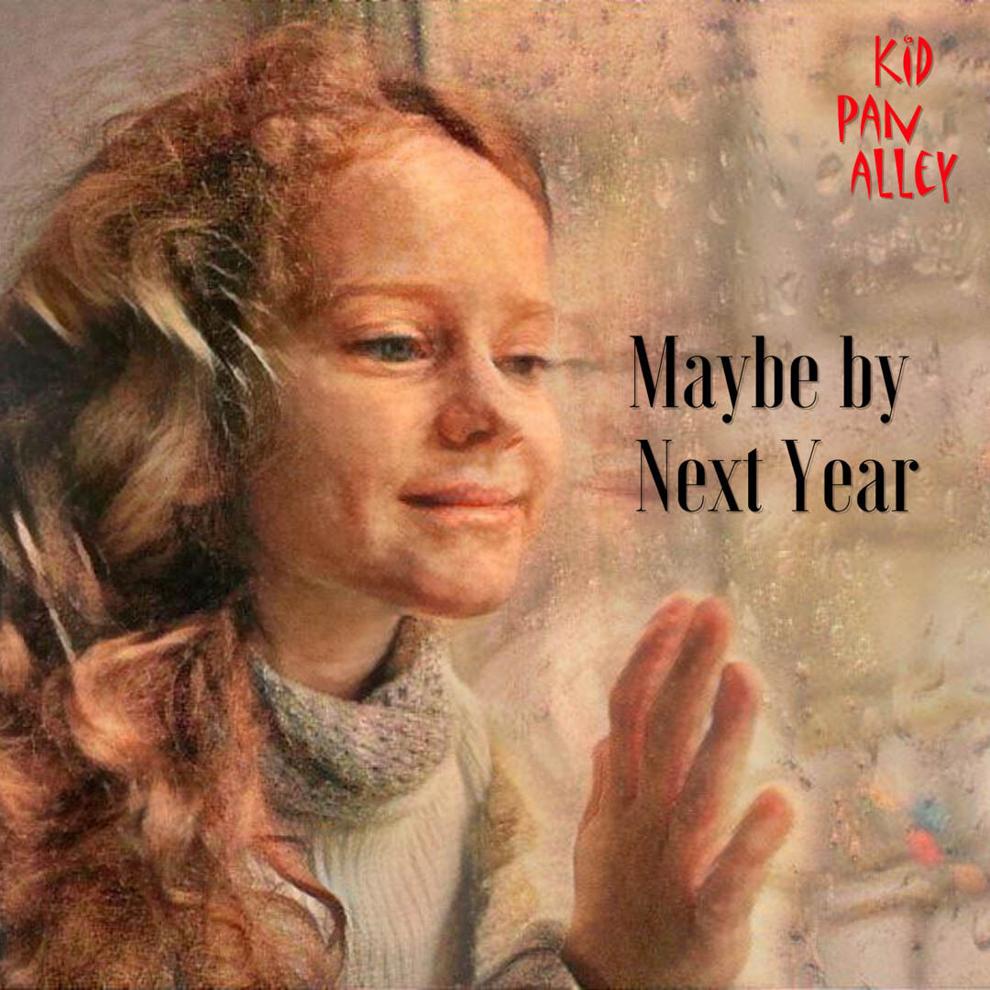 Come join the musicians in their Zoom living rooms for a concert celebrating the songs they wrote with children during the pandemic. Reserve your place at http://kidpanalley.eventbrite.com/. The concerts are free, but there is a tip jar where you can help support the artists and the work of Kid Pan Alley.
Kid Pan Alley has written over 2,800 songs with 70,000 children over the last 21 years about almost every subject one could imagine. But during the COVID-19 pandemic, the kids mostly wrote about what they were going through, their struggles, and what the world might be like when this is all over. It's about their deepest feelings and their healing. The songs are a glimpse into the thoughts and dreams of children as they experience life during the pandemic.
For 25 years, Jonas — performer, singer-songwriter, composer, multi-instrumentalist, and educator — has perfected the art of the neo-tribal hootenanny with audiences around the globe. Using vocals, guitar, and industrial re-percussion, each concert is a soul-spelunking, heart healing, joy-filled journey. The New York Times called his music "…witty, smart, raw."  While multi-Grammy winner Alison Krauss called it "...irresistible... my face hurts from smiling."
"Randy Kaplan is one of those happy-they-exist people you can't quite tell is playing kids' music. And yet he is," according to New York Magazine. His blend of American Roots Music and Comedic Storytelling has inspired the likes of NPR, The Nashville Blues Society, and People magazine to name Randy one of the nation's top family entertainers. In his songs for children and their families, Randy Kaplan blends American roots, pop, punk, jazz, hip-hop, and comedic storytelling.
Justin Roth is a nationally touring singer/songwriter/acoustic guitarist based in Colorado. His brilliantly inventive fingerstyle guitar arrangements define his unique mix of indie folk and instrumental guitar music. Maverick Magazine (UK) called him a "superb guitar player, singer, songwriter well worth seeking out…exquisite, emotional and powerful." 
Paul Reisler is the founder of Kid Pan Alley as well as Trapezoid. He's written thousands of songs and instrumentals as well as two musicals. He'll be joined by his partner, vocalist Cheryl Reisler.
Light shines at Middle Street Gallery
The Middle Street Gallery in Washington announced that member artist Joan Wiberg will show her plein air landscape paintings at the gallery from Dec. 3 through Jan. 9. Other members of the artists' cooperative will show works there as well.
"My show, Lightfall, offers works painted on-site locally, and larger works created from the smaller studies in the studio," Wiberg said in a statement. "They focus on rendering the atmosphere and light particles on canvas." The brightly colored paintings — many of them featuring farmlands, mountains, and water — have an impressionistic feel and convey emotions of quiet beauty.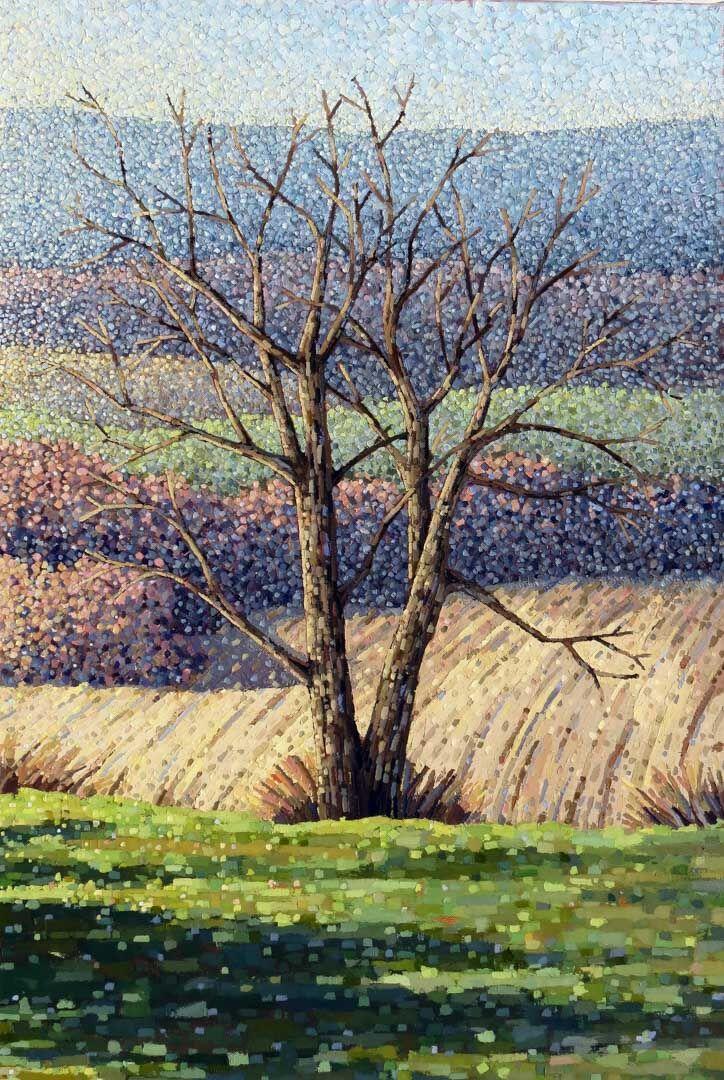 Wiberg is an active member of Plein Air Artists of Fredericksburg and a smaller group in Rappahannock County. She lives in Warrenton and taught art in private and public schools before becoming a full-time painter. She is also represented by the Cottage Curator gallery in Sperryville. 
The artist will be at Middle Street Gallery on Dec. 4, Dec. 11 and Dec. 19 from 11 a.m. until 5 p.m. on each day.
The fifth annual Rappahannock-Audubon Christmas Bird Count is nearing
Organizers of the fifth Annual Rappahannock-Audubon Christmas Bird Count are  recruiting volunteers to count birds on Dec. 18, rain, snow or sunshine. 
Participants may bird on their properties if located within the count circle or  may join a team of other birders on private properties in the area or at the Rappahannock County Park. The count area is a 15 mile diameter circle centered at the corner of Long Mountain Road and Tiger Valley Road. 
The event is an opportunity to participate in the oldest and largest citizen science project in the  world. You can participate by watching at your feeder, or by walking or driving. Even an hour of  observation is welcome. 
Participants make a contribution to conservation and citizen science. The data collected is  used by Audubon and other scientific, governmental and academic organizations to formulate  conservation plans and inform policies and programs. 
If you would like to participate in the event, contact Victoria Fortuna at victoria.fortuna@yahoo.com for details and information. You must commit to at least an hour of observation, and report all the birds you saw or heard on the count day. There is no fee to participate.
Rest in peace, Doug Baumgardner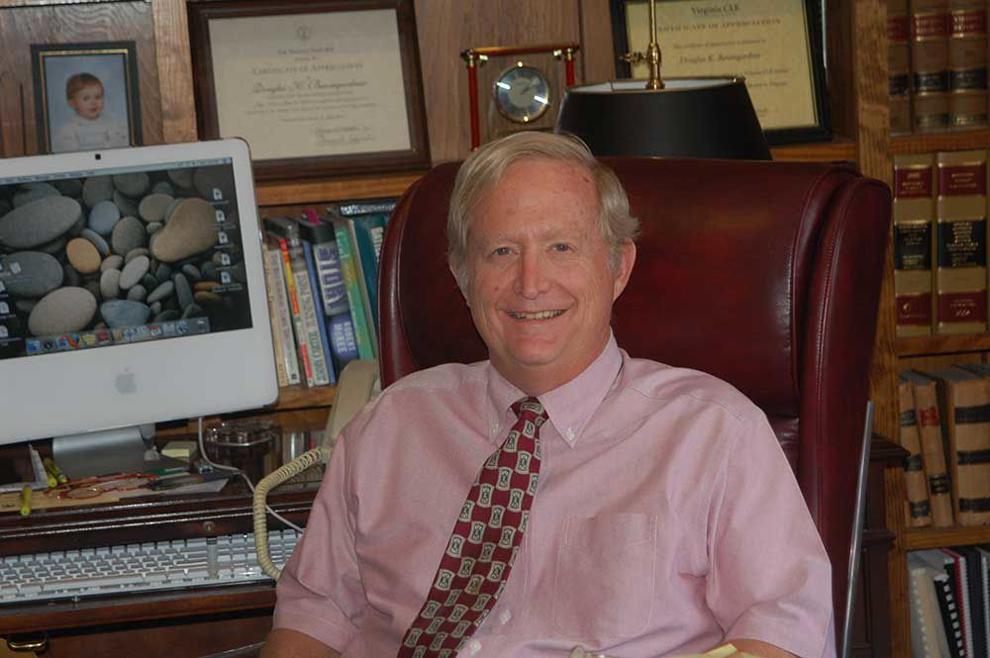 As we were approaching this week's newspaper deadline, word arrived that Doug Baumgardner had passed away. A longtime lawyer and former Commonwealth's Attorney, among many professional accomplishments, Doug was beloved by many of his fellow residents. 
"The genuine gentility that you find in Doug — and I mean genuine gentility, not anything foppish — is manifest in his concern for people and their welfare. It's manifest in his concern for his family, his community, in his activities over a long period of time," said a fellow cadet of Baumgardner's at VMI in a profile of Doug for his 2013 Citizen of the Year honor in this newspaper. More coverage in next week's edition.
---
---