Post office update
Anxious residents awaiting the completion of the new Washington post office will be happy to know that construction has resumed, having been delayed "due the wetness of the ground from the heavy rains last month as well as the holidays."
"Builders will tell you that doing groundwork during the winter always has a risk of the soil getting too wet, which leads to delays because it doesn't dry out as quickly as in summer," Washington Mayor Fred Catlin explained Wednesday.
"The ground has dried out now so the 'issues' have been resolved. The subcontractors started back up on Monday. Footers are being dug this week and poured in the next few days thereafter. Next, they will pour the concrete pad for the building and start masonry construction of the building shell."
A stormwater retention system was successfully installed in November.
Latest fire victim 
Investigator W. Frank Herrman, Jr., of the Madison County Sheriff's Office, identified the Etlan resident who died in a house fire on Saturday afternoon as Teddy M. Frye.
Sperryville and Castleton first responders aided Madison and Culpeper firefighters in battling the blaze that ultimately consumed the home. 
Urgent call for EMTs
Rappahannock is in desperate need of new volunteer EMTs.
"Currently three stations have few or no EMTs to respond on emergency calls," says Amissville Fire Chief J.B. Carter. "The most need is in the Castleton, Chester Gap, and Flint Hill areas of the county. The other stations are also in need of new volunteer EMTs as well. We are looking for members of all age ranges. High school students, retirees, and anyone who has a few hours a week that they can use to help their fellow neighbor in their time of need."
An EMT class is set for March 2-July 24 at the Amissville station. Classes are Tuesday and Thursday nights, 7 to 10 p.m., and some Saturdays — 180 hours, all told, of classroom and practical training. There is no fee for members of county volunteer fire and rescue companies.   
The class is open to anyone 16 years of age and older and limited to 20 students. Register by Feb. 16 through Carter at amissvillevfr@comcast.net
Drop the phones
The Rappahannock County Sheriff's Office is reminding residents that it is now "illegal" to hold a smartphone while driving a moving motor vehicle in the county. What a motorist is doing with the device is irrelevant — it is the act of holding the device while driving that is illegal. If spotted breaking the new Virginia law here's what it could cost:
— First offense: $125
— Second offense: $250
— Violation in a Work Zone: $250
A driver in violation of the ban who is also convicted of reckless driving faces a $2,500 fine, up to one year in jail, and up to a six-month license suspension.
Motorists reporting an emergency, and those who are lawfully parked or stopped, may use their phones (granted there is cell reception to begin with in this county).
The new law, which went into effect two weeks ago, does not prohibit making or receiving phone calls using "hands-free" technology, such as Bluetooth or integrated systems within the vehicle. 
Crossing the Jordan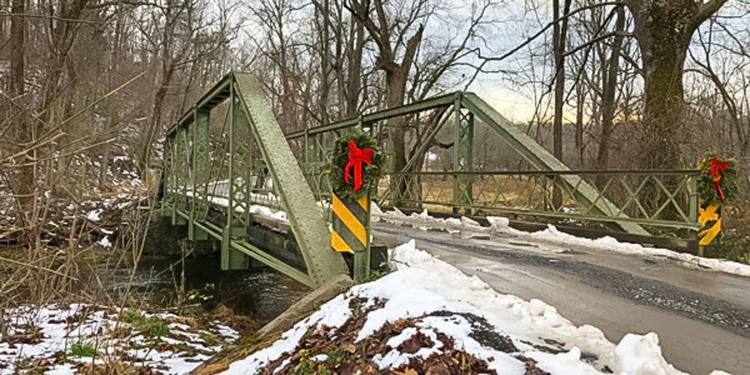 The Piedmont Environmental Council seeks to preserve a "beloved local resource in Rappahannock County, the Jordan River Bridge," which is slated for demolition and replacement this summer.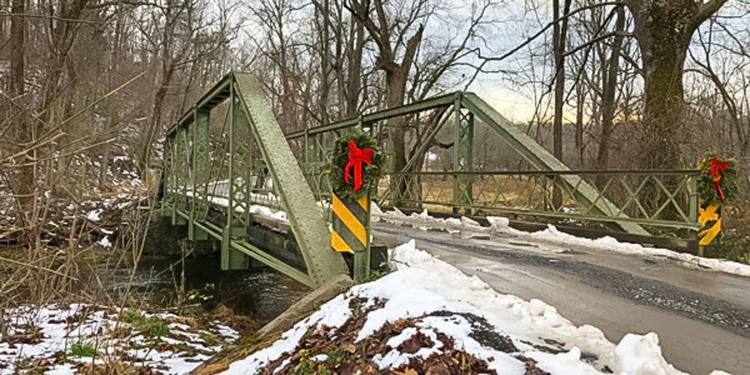 "In December, VDOT and the Rappahannock County Board of Supervisors approved the replacement project, despite local residents' outcry of support for rehabilitation of this historical community treasure," educates Claire Catlett, PEC's Rappahannock County Field Representative.
The Jordan River Bridge on North Poes Road east of Flint Hill (see map) is a one-lane, metal truss bridge constructed in 1935 from a span of bridge built in 1909 in Madison County. It is one of only about 40 metal truss bridges left in Virginia.
"It's the type of historic and cultural resource that makes living in and visiting Rappahannock County so special," Catlett states. "At the very least, VDOT and local elected officials should explore and determine exactly what it would take to save the bridge and make it safe again."
In 2014, the Waterloo Bridge, another historic metal truss bridge just outside Warrenton, faced a similar fate with no rehabilitation option. Only after pressure from PEC, community members, and elected officials did VDOT agree to consider rehabilitation alternatives and it's since on track to reopen this year.
The PEC asks residents to write to VDOT Culpeper District Engineer John Lynch and VDOT Warrenton Residency Engineer Mark Nesbit, as well as Rappahannock County Supervisors Debbie Donehey, Ron Frazier, Chris Parrish, Christine Smith, and Keir Whitson, urging they reconsider their decision and rehabilitate — not destroy — the county's historic bridge.
Visit pecva.org to find a quick link to send letters to save the bridge.
PATH gets flexible
To support opportunities for all members of the community, the PATH Foundation is announcing a new Flexible Funding grant cycle, the first round of which will provide up to $75,000 in unrestricted general operating support for 501(c)3 nonprofit organizations to be used as needed to meet their missions.
"These grants will support area nonprofits' work as we strive to make this a great place to live, work, play and grow — for everyone," says Christy Connolly, president and CEO of the PATH Foundation.
While the PATH Foundation does not provide unrestricted general operating support to faith communities, schools or governments, it will consider requests for new or ongoing programs provided by these entities that intersect with our four priority areas: Access to Health, Childhood Wellness, Mental Health and Senior Services.
Applications are open, and the deadline for applying is Friday, Jan. 29, at 5 p.m. Award recipients will be notified in March 2021, and successful grantees must use their funding within one year of the date of award. For more information on the PATH Foundation, visit www.pathforyou.org
Sir Patrick
Benjamin Franklin, Thomas Jefferson, Franklin D Roosevelt, Margaret Thatcher, Prince Charles — and now Patrick O'Connell.
The chef proprietor of the Inn at Little Washington will join impressive ranks tomorrow (Friday, Jan. 15) in receiving an honorary degree from the College of William and Mary.
Due to COVID-19 restrictions, the ceremony will be recorded in Williamsburg at the historic Wren building, the nation's oldest college building built in 1699. The video will stream on the university's Charter Day's website at 7 p.m. Feb. 11th. 
It is extremely rare for an academic institution to bestow an honorary degree on a working chef. O'Connell will be acknowledged both for his groundbreaking culinary achievements and The Inn's innovative business model that illustrates the "power of food to promote flourishing for individuals, communities and our environment."
---
 { Sign up for the C-19 Daily Update, a free newsletter delivered to your email inbox every morning. }
---