Sperryville concert series continues with Bobby G and Friends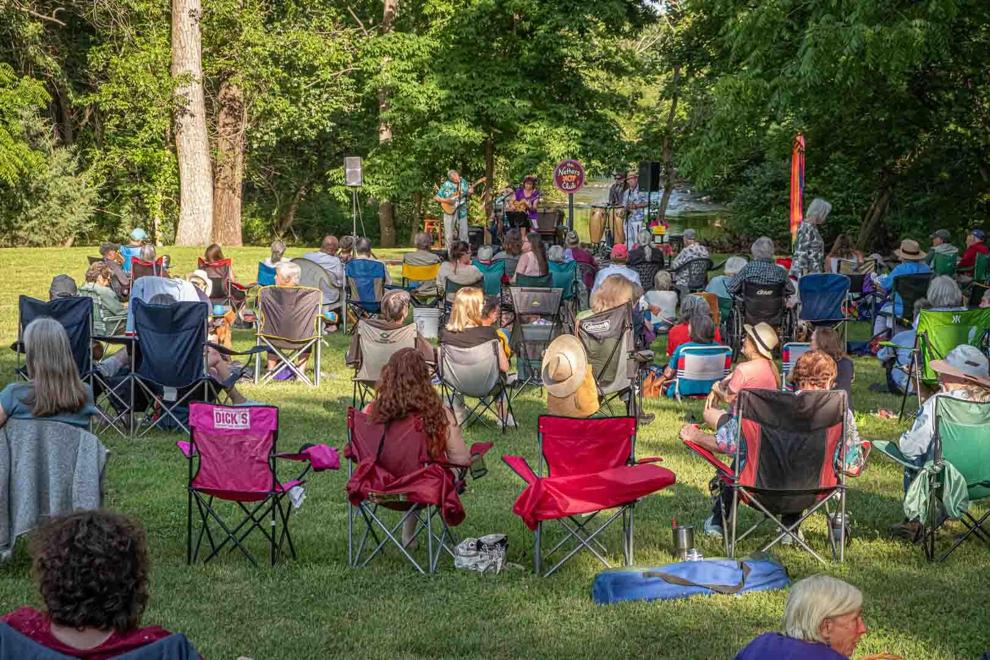 Join the Sperryville Community Alliance and Rappahannock Association for Arts and Community for the next show in Sperryville's summer concert series today, Thursday, July 22, from 6 p.m. to 8 p.m. Bobby G and Friends will be back on the stage at Sperryville's River District next to Copper Fox Antiques and Copper Fox Distillery. 
Bring a low chair, blanket, dinner and beverages and enjoy mingling with friends and neighbors. We encourage those with four-legged friends to sit around the perimeter of the venue in order to not disturb others. We ask everyone to be aware of continued COVID concerns.
RAAC reading series
The Rappahannock Association for Arts and Community (RAAC) is pleased to announce the return of its Reading Series, which on Saturday, July 24, will host fiction author Eman Quotah.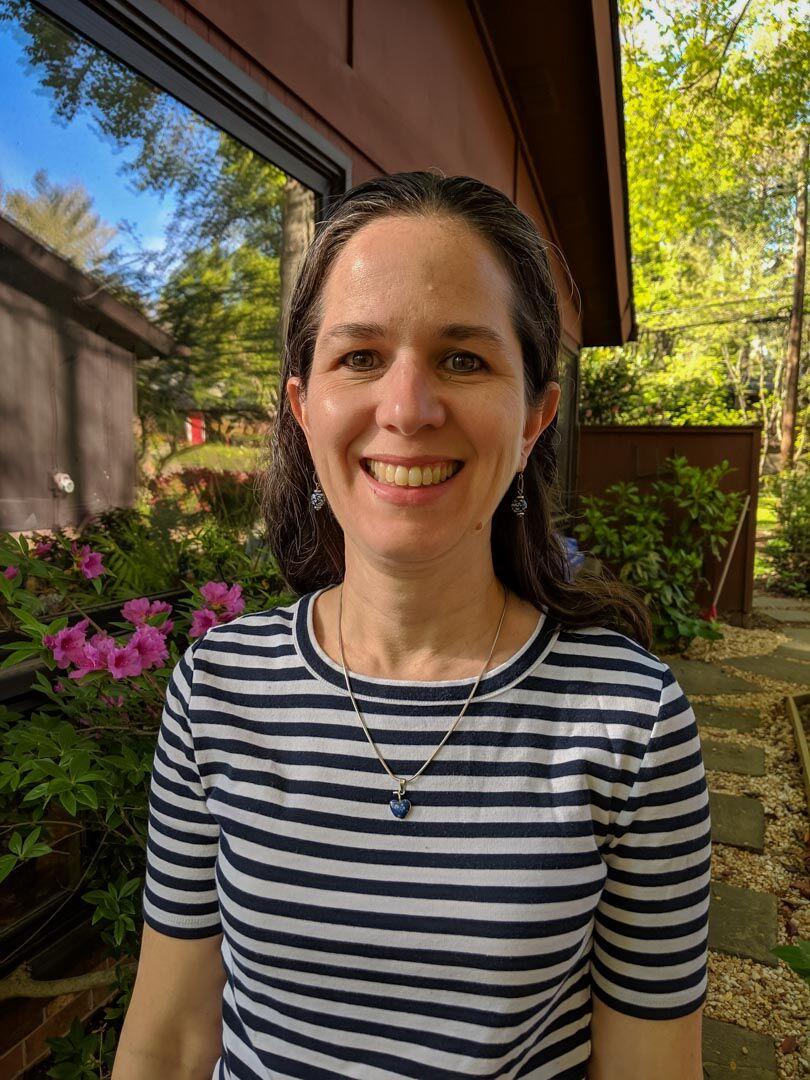 Her debut novel, "Bride of the Sea," was praised by the Chicago Review of Books as one that "deftly spans decades, miles, and cultures—and ultimately tells more stories within her 312-page debut than some authors tell across their entire careers." Eman Quotah grew up in Jidda, Saudi Arabia, and Cleveland, Ohio. Her writing has appeared in The Washington Post, USA Today, The Toast, The Establishment, Book Riot, and other publications. She lives with her family in Rockville, Md.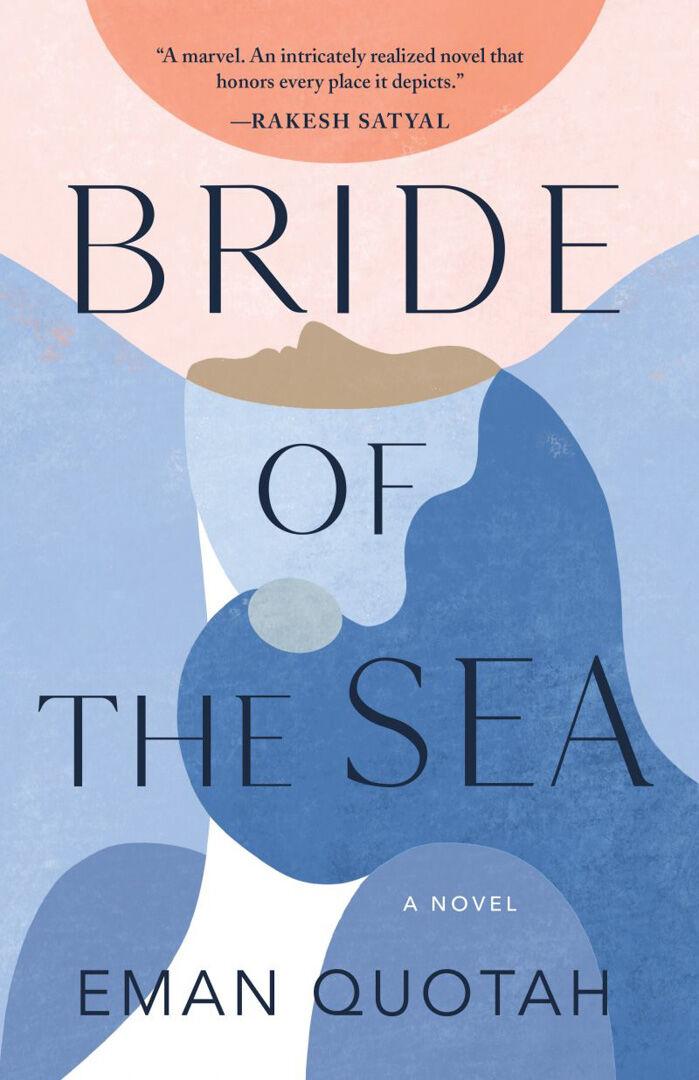 The reading will take place in Rappahannock County at Quievremont Winery (162 Gidbrown Hollow Rd. #335, Washington). Doors will open at 7 p.m. for a happy hour that will include light hors d'oeuvres, the opportunity to purchase wine and non-alcoholic drinks, and the chance to buy copies of Bride of the Sea and have them signed by the author. The reading itself will begin at 8 p.m. and last for approximately one hour. For any questions, please contact Reading Series organizer Pete Pazmino at reading@raac.org.
Run for Your Life registration open
Registration is officially open for the annual Come As You Are Coalition (CAYA) for the annual Run for Your Life 5k on Saturday, Sept. 18. Participants will get to run or walk the cross-country course at Verdun Adventure Bound, an Outward Bound-like youth retreat center in Rixeyville. Follow the Sasquatch through the woods to the finish line! Music at the amphitheatre, food and awards will follow the race.
Proceeds from the Run For Your Life 5K will assist CAYA in supporting prevention programs and reduce the stigma of addiction in our community. CAYA's mission is to connect people who are impacted by addiction to support, treatment resources and to collaborate with community organizations to support local prevention programs in Culpeper and Fauquier counties. For more information visit: www.cayacoalition.org 
Location: Verdun Adventure Bound, 17044 Adventure Bound Trail, Rixeyville, VA
Price: $30.00 Race Fee + $2.50 SignUp Fee
Race day registration increases to $40 -- cash and checks only
Registration: Price increases to $35.00 after September 3, 2021 at 11:59 p.m. 
Rappahannock County Library Community Celebration
The Rappahannock County Library wants you to know it is returning to a normal operating schedule with so much to offer! Join the library in bringing the community together (finally!) for National Ice Cream Month! 
Visit the library on July 28 from 11:30 to 1:30 p.m. for a Rainbow Rock Band concert for children (and the young at heart), Moo Thru Ice Cream, refreshments, and gift card raffles. The Rainbow Rock Band will entertain safely outside (weather permitting) with jokes, tunes and a mix of musical genres. Winner of a Family Choice Award, a Mom's Choice Award and a National Parent Product Award for their latest release, the Rainbow Rock Band encourages audience participation, all the while being educational and fun!
Rest your dancing feet and cool off with Moo Thru Ice Cream before making your way into the library for additional refreshments and raffle entries. Find out more about our Youth Summer Reading Program and be sure to view and learn more about our interactive library material available for checkout (musical instruments, adventure packs, STEAM (to go) Kits, and more).
Let us answer any questions you may have about library material and/or services. In the case of rain or inclement weather, the Rainbow Rock Band will perform for smaller groups in the library's Jamieson Room.
This event is made possible thanks to generous support from the PATH Foundation's Better Together Fund.
Help PEC identify undocumented cemeteries and burial grounds
The Piedmont Environmental Council is asking for your help to identify and describe nearby cemeteries or burial grounds that may be undocumented, particularly those on your own property. Cemeteries and burial grounds are important features in our cultural landscapes, as they provide tangible connections to the past and allow us to engage with the history and lives of those who came before us. 
But these sites are vulnerable to neglect and destruction, as many lay forgotten or unmaintained—and when they are discovered in the midst of a new development project or the clearing of a forest, it is sometimes too late to protect them. 
Creating records of cemeteries and burial grounds is an important first step in ensuring their preservation. However, a severe lack of documentation contributes greatly to the loss of cemeteries and the stories they represent. That's why the PEC has asked two of summer fellows, Julia Rankin of Oregon State University and Samantha Grossman of Smith College, to create an online survey to help us identify cemeteries and burial grounds in need of documentation. Complete the survey here: https://bit.ly/2U9qhCh.
---
---