CDC announces new K-12 mask protocol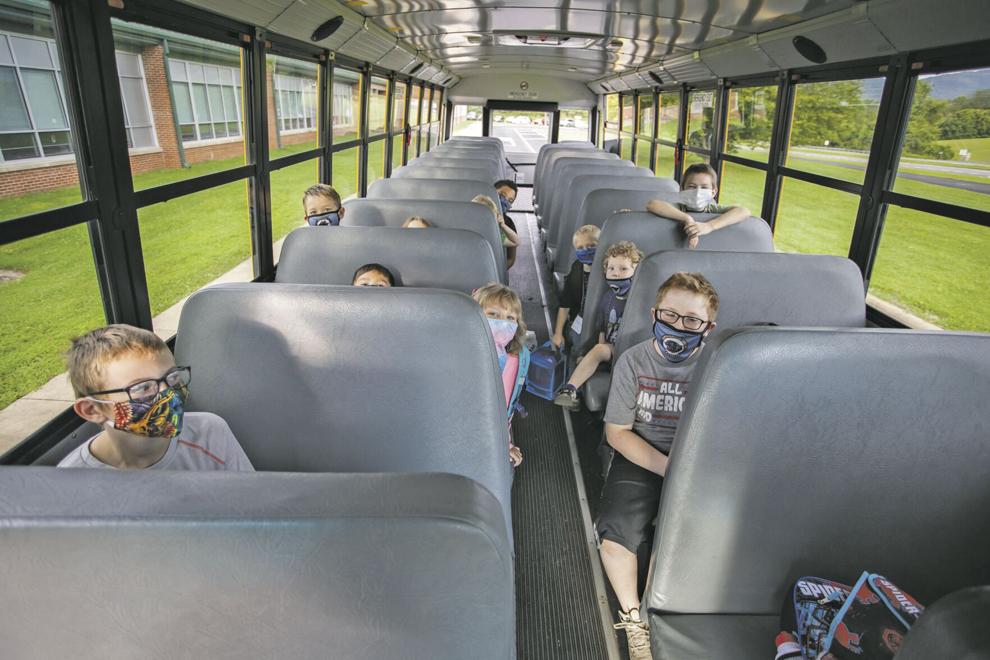 This week the U.S. Centers for Disease Control and Prevention (CDC) issued a statement amending its July 9 guidance for schools. "CDC recommends that everyone in K to 12 schools wear a mask indoors, including teachers, staff, students and visitors, regardless of vaccination status," said CDC Director Rochelle Walensky during a press call on Tuesday. 
Walensky added that the CDC's July 9 recommendation, which urged schools to monitor local transmission rates and respond accordingly, was made before the Delta variant of COVID-19 proliferated across the country. The Delta variant has caused a marked uptick in hospitalizations and deaths among the unvaccinated nationwide. 
Rappahannock County Public Schools Superintendent Shannon Grimsley said she and the School Board may hold a special meeting to discuss the guidance next week.  
Town council holds 7-minute meeting
At a very short special town council meeting Tuesday night, four members were reappointed to the Town of Washington Planning Commission — Drew Beard, Constance Bruce, Judy DeSarno and Jeanne Kauffman. 
Annette Edwards, a new resident of Rappahannock, was appointed to the town Architectural Review Board. Mayor Fred Catlin said she has experience working with historical districts in Colorado and Massachusetts. Three members were reappointed to the board, including George Eatman, Raym Crow, and Drew Mitchell. Robert Ballard submitted his resignation from the board several days ago, Catlin said.
Upcoming opioid, medicine misuse programs
Thanks to a grant from Rappahannock Rapidan Community Services Prevention Team, Aging Together is offering two educational programs highlighting opioid and prescription medication misuse particularly as it relates to older adults.
The first program will be held on Wednesday, Aug. 4 from 10:30 a.m. to 11:30 a.m. with Dr. Patricia Slatum of the Virginia Center on Aging at Virginia Commonwealth University and Officer Mike Grant of the Culpeper Police.
Ben Mason at Gadino Cellars
Listen to local musician Ben Mason play some new songs this weekend at Gadino Cellars at 92 Schoolhouse Road in Washington on Saturday, July 31 from 1-6 p.m. Accordionist (and winemaker) Bill Gadino may join in for a couple tunes. Guests are invited to bring a picnic. For more information, call 540-987-9292 or visit gadinocellars.com.
Breakfast with the Scouts
The Scouts USA units of Rappahannock County are hosting their annual Friends of Scouting Breakfast to be held at Washington Baptist Church between the hours of 8:00 and 9:00 AM Saturday, August 7th.  Our speaker this year will be Dave "Doc" Snyder who many know from his orthopedic practice and his support of Scouting over many decades.  For further information please contact Roger Pierson at (540) 222-9465.
Fourth Estate Friday
Join us this Friday, July 30 at 9 a.m. at Skyward Cafe in Flint Hill for our monthly public story meeting, where we talk about recent events and the local news with our readers. Have something to say about how we cover the news? Want to hear lively debate about what's happening in our county? Meet the people behind the stories, including new Rappahannock News editor Ben Peters. Share your thoughts and observations, and hear what others have to say! Everyone is welcome. Coffee is on us.
Can't make it on Friday but still want to share your thoughts? Send an email to Ben at editor@rappnews.com.
---
---