Vaccines now available to children ages 5-11; another Rapp resident dies due to COVID-19
The Pfizer COVID-19 vaccine for children ages five to 11 is now available in the Rappahannock-Rapidan Health District (RRHD), following guidance from the Centers for Disease Control and Prevention and the Food and Drug Administration.
Vaccination sites include: pediatric offices, family practice offices, retail pharmacies, and school-based clinics. RRHD will  also offer vaccines for children ages five to 11 — as well as first, second, and booster doses — at a central site in Culpeper County: Reva Fire Department, located at 18230 Birmingham Rd. For available days and times, visit www.rrhd.org or call 540-308-6072.
RRHD-sponsored clinics, including Reva Fire Department, are appointment-based clinics at this time. Children will need scheduled appointments and to be accompanied by a parent or guardian. RRHD will do everything to accommodate walk-in adult patients as vaccine availability allows.
Meanwhile, Rappahannock County experienced its fifth COVID-19-related death in recent weeks since the onset of the pandemic, the first since another resident died in September. Another local hospitalization was also reported last week, raising the total to 28 since last March.
The first and next 36 years of Nature Camp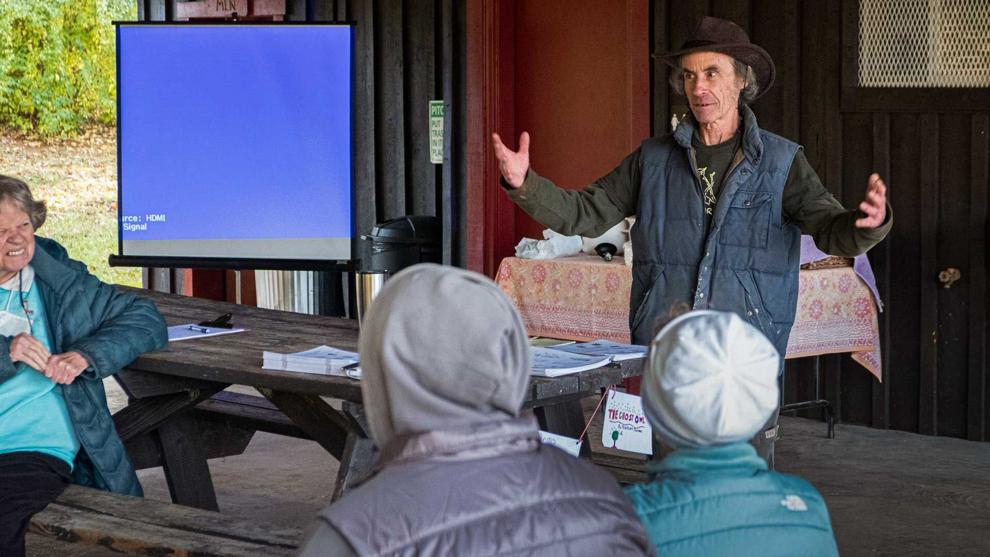 On a chilly Friday afternoon recently, in the pavilion at the County Park, lovers and supporters of Nature Camp were treated to both a backward and forward view of the camp by its beloved founder and director, Lyt Wood. At the event, sponsored by Rapp at Home, attendees heard Wood reference the mysterious "WA DAT N CHOO" call. He also expounded on Nature Camp's sustaining mantras: "Have fun or else!;" "Nature lessons are life lessons;" "Look before you think!;" "Simplify, simplify!;" "Camp is magic;" and, most importantly, "Camp never ends." 
This last assertion segued into the most pressing issue facing Nature Camp today. Lyt will retire as Camp Director at the end of the 2022 camp season. Who will succeed him? The call is out to all who care about the future of Nature Camp. Do you know someone who might be a perfect fit to lead Nature Camp into its next 36 years of fun and learning? If so, let the Nature Camp Board know by visiting rappnaturecamp.org and submitting an inquiry!
— Madlyn Bynum, Nature Camp perennial camper
Middle Street Gallery features Art Tour exhibit, sale
The Middle Street Gallery in Washington is presenting an all-member exhibit and sale of its members' works through Sunday, Nov. 28. 
The galley's 29 member-artists will offer a wide variety of works, including paintings, sculpture, photographs, digital art, prints, watercolors and drawings. The gallery, which can be contacted at 540-675-1313, is located next to the Inn at Little Washington at 325a Middle St. and will be open Friday, Saturday and Sunday between 11 a.m. and 5 p.m. 
Rappahannock County High School hires alumnus to teach performing arts
Rappahannock County Public Schools welcomed former student Henry Mason as a full-time faculty member earlier this week. A graduate of Rappahannock County High School and Virginia Tech, Mason will serve as the new Performing Arts Facilitator, which is a new, grant-funded position to promote fine arts. He will also serve as the high school's drama coach.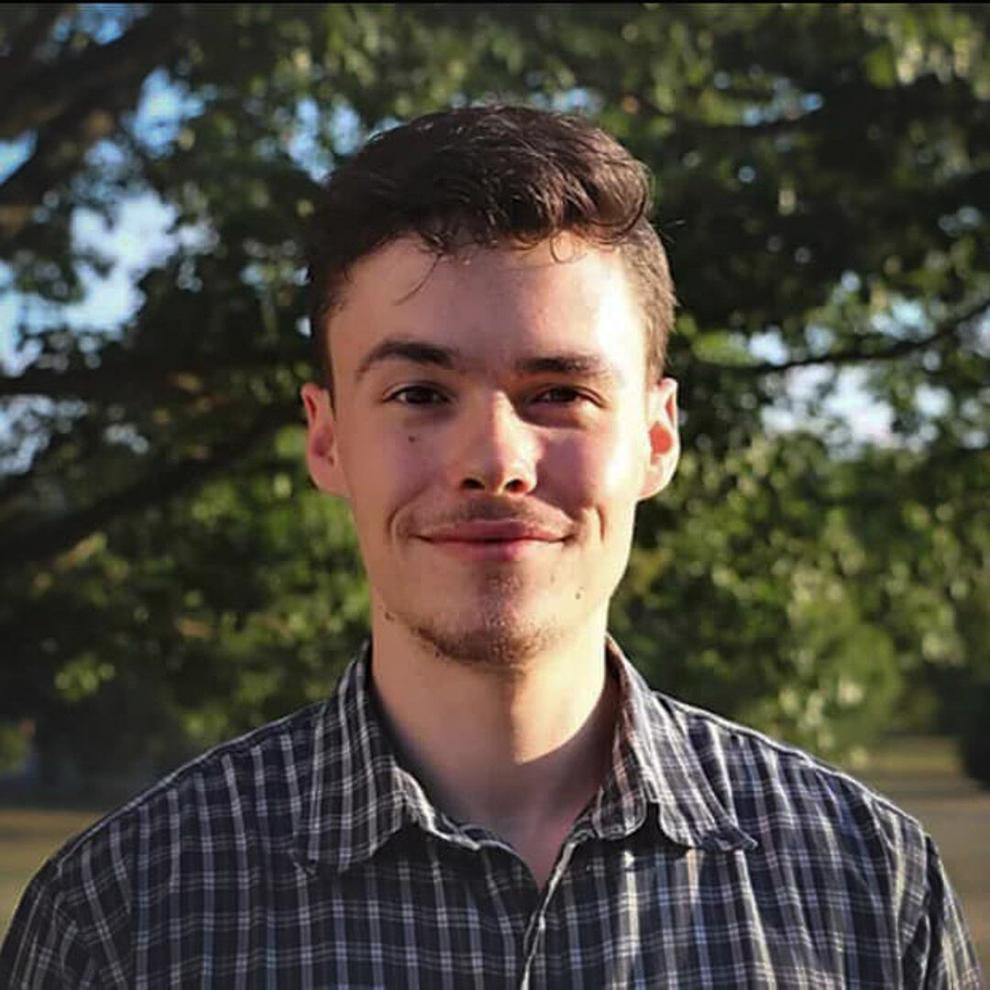 Mason brings extensive experience from his time at Virginia Tech, having participated in musical theater as an actor and singer as well as performing five years in the university's premier A Cappella group, Juxtaposition. This competitive, award-winning, all-male A Cappella group was featured on the Best of College A Cappella Album and played gigs throughout the Tri-State area. During this time, Henry was featured in a lead vocal role. After graduation, he focused on songwriting before returning home.  
"I really believe in what the school and community did for me (as a student)," he said. "This type of place, a small town, is so enriching for the body, mind, and soul." 
And now that he has been presented with a unique opportunity to give back to his high school, he is thrilled to share his talents and expertise to make a difference for the county's students. "I am passionate about making this a great experience for the students," Henry said in an interview.
Mason will draw from his experiences to further reinvigorate the schools' performing arts program through establishing vocal opportunities, theater, drama, improv, and support for band and music. In addition to re-launching school musical productions, the schools' will explore the possibility and feasibility of offering a Fine Arts Academy, similar to the successful Health Sciences and Agriculture academies.  
"We are so excited to have Henry Mason join our school family as our new Performing Arts Facilitator," said RCPS Human Resources Coordinator Michelle Berta. "There is such a special privilege in having one of our graduates return. Henry's many talents are sure to shine through while building this program to a new level. We are very confident he will spark inspiration within our students and promote growth into future musicians, actors, artists and maybe even returning teachers!"
— Holly Jenkins, RCPS public relations & digital communications officer
Rapp at Home to host event on the role mental health in criminal cases
On Wednesday, Nov. 17, at 10:30 a.m., Rapp at Home will present a Zoom presentation about the Marcus Alert System. The system is being implemented around the country as a way to address the role of mental health issues in criminal cases. Named after Marcus-David Peters, the system helps shift certain response efforts from police to behavioral health professionals.
Erika Vesely from Rappahannock-Rapidan Community Services and Community volunteer Ellen Adams will discuss plans being developed to implement the Marcus System in our area. To RSVP for this presentation, call Rapp at Home at (540) 937-4663 or email addell@rappathome.org.
---
---