Dietel named new PATH Foundation board chair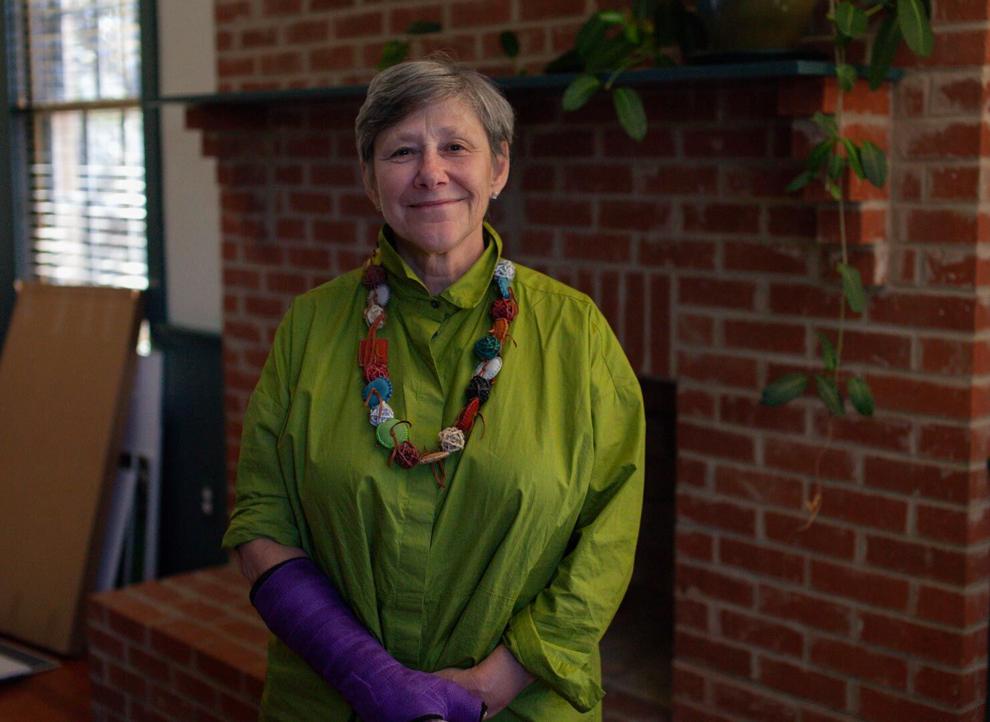 The PATH Foundation announced that Flint Hill resident Betsy Dietel will fill the position of board chair, succeeding Raymond C. Knott. Dietel is a Senior Partner with Dietel and Partners, a philanthropic advising firm. The board will also gain Sallie Morgan, also a Rappahannock resident, as a new member, and bid a warm farewell to Janelle Downes, whose board tenure ended this term. 
The changes took place at a September board meeting, where current and outgoing members thanked Knott for his service as board chair. Knott serves as Market President for Atlantic Union Bank in Warrenton. He succeeded former Rappahannock County administrator John McCarthy as PATH chairman in 2018.
"We are truly thankful for Ray's leadership over the last three years of service to the PATH Foundation," said Dietel. "With his guidance, the PATH Foundation has increased its investment in the community, and Ray's work has been invaluable to the foundation's growth and work towards its mission to increase community health and vitality."
Morgan retired as executive director of the Mental Health Association of Fauquier County and previously worked as director of Community Support Services at Rappahannock-Rapidan Community Services, where she helped found the Area Agency on Aging.
— FauquierNow contributed to this report
Inn cafe to officially open
Patty O's Cafe, a more casual bistro that's an extension of the Inn at Little Washington, will have an official unveiling on Oct. 30 and will be open to the public on Oct. 31.
Patty O's is located on Main Street, in the building that used to house the Washington post office across the street from the Inn's main complex.
The bakery will be open from 7:30 a.m. until 4 p.m. and will sell coffee and pastries. Lunch will be served from 11:30 a.m. to 4 p.m., there will be a "lite fare" from 4 p.m. to 5 p.m., and dinner will be served from 5 p.m. until 9 p.m.
The bar will be open until 10 p.m. on most days, and 11 p.m. on Fridays and Saturdays.
For now, Robert Fasce, general manager of the Inn, said they will be closed on Wednesdays and Thursdays.
Blue Rock's grand opening
Blue Rock will have a grand opening event on Saturday, Oct. 23, from 12 p.m. to 6 p.m., open to all at no cost. There will be live music by a Virginia-based band, OPHIE, as well as apple cider doughnuts from The Apple House, and the Blue Rock team will provide s'mores kits.
It's an open-house style event, where guests can browse the property, and the tasting room will be open for walk-in guests. You can make a seated reservation for the restaurant starting at 5 p.m.
Mark the Calendar: Fourth Estate Friday
Join us next Friday, Oct. 29 at 9 a.m. at Skyward Cafe in Flint Hill for our monthly public story meeting, where we talk about recent events and the local news with our readers. Have something to say about how we cover the news? Want to hear lively debate about what's happening in our county? Meet the people behind the stories, share your thoughts and observations, and hear what others have to say! Everybody is welcome. Coffee is on us.
Fletcher campaign event
Write-in Rappahannock County School Board Piedmont District candidate Lilla Fletcher held a campaign event on Sunday, where she welcomed dozens of people to her family farm for music and a barbeque.
Fletcher said that about 70 people attended the event, including members of the Rappahannock County Board of Supervisors, such as Hampton District Supervisor Keir Whitson, Piedmont District Supervisor Christine Smith and Jackson District Supervisor Ron Frazier. Stonewall-Hawthorne candidate David Konick was also in attendance. 
With just a couple of weeks until the Nov. 2 election, Fletcher said she's been visiting churches around the county to try and reach different parts of the community.
"I'm not gonna campaign heavily [before the election,] but I'm going to be at the Rappahannock County Elementary School Trunk or Treat," Fletcher said. "I'll also have a Halloween stand in the little town of Sperryville — someone's allowed me to pitch up a little tent for kids there … I'm definitely going to have a booth at the ballots."
---
---