Discovering your neighbor in Russia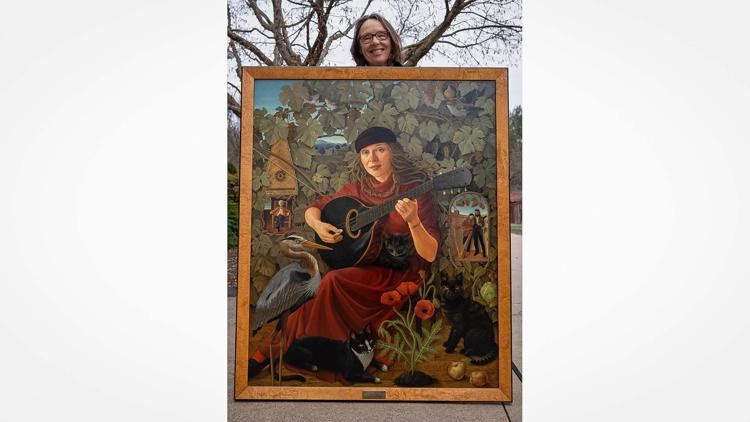 In 1990, Rappahannock artist Robin Purnell painted a beautiful series of portraits of Rappahannock residents, including the one of musician Lorraine Duisit, which can be viewed at the Rappahannock library. The painting was featured on the poster for Robin's "Mysterious Realism" show in St Petersburg, Russia, where it hung alongside the other portraits in the series. Margaret Warner, then-Rappahannock resident and Newsweek reporter, attended the Russian show, and asked Robin the identity of the woman with the cats and mandolin. "Why," answered Robin, "that's your next-door neighbor in Rappahannock County!"
The painting hung for a time at Woodberry Forest School in Orange, and in the lobby of the Maazel's Castleton Theatre. Lorraine recorded "In my Heart, I am Dancing," an album of original songs, with the idea of releasing them in conjunction with images from the portrait. This project was brought to fruition by Rappahannock Association for the Arts & Community and a grant from the Claudia Mitchell fund. A video walk-through of the painting, accompanied by the "title" track, Wild Bird in a Purple Plum, and filmed by RCHS graduate and guitarist Anthony DelGrosso, can be viewed at https://youtu.be/nL3Vwl7q1nM
Lorraine is a former member of Trapezoid, who moved to the county in 1984, and raised two children here. Her original songs were featured on "A Prairie Home Companion," Voice of America, and "All Things Considered," and reviewed by the Washington Post: "an enchanting singer and writer of songs that sneak up out of old traditions and surprise you with new twists;" and Billboard Magazine: "ethereal vocals, acoustic instruments and intriguing melodies that mix folk, jazz, pop, and other strains . . . an impressively original talent."
Featured on her new release are local music legends guitarist Smiggy Smith, who also recorded the album in his home studio, and Forrest Marquisee, whose brilliant pedal steel can be heard on several songs. Lorraine's son Evan Espinola sings lead on "Can We" and he and Wendi Sirat of Mandalele provide harmony vocals.
The album is available digitally at lorraineduisit.bandcamp.com, and from cdbaby.com. The CD itself can be purchased at the Rappahannock Coop, Copper Fox Antiques, or direct from the artist.
Rappahannock News goes to the White House
"I was at the White House this morning," Rappahannock County resident Al Regnery wrote to this newspaper Wednesday morning, Sept. 16, "and gave a copy of your paper and [Rachel Needham's] article to Mike Pence, who loved it and said he would give it to the President.
"Onward!"
The article, which appears in the Sept. 10 edition of the News, surrounds the enormous two-tiered "Farmers for Trump, Keep America Great" hay bale sign on Route 211 at Massies Corner, a creation of Rappahannock cattle farmer Mike Massie.
Caution on 231 
VDOT is asking motorists to proceed with caution on narrow and winding FT Valley Road (Route 231) this Friday, Sept. 18, as mowing operations are scheduled from the Madison County line to Route 522 (Sperryville Pike). 
Expect lane hazards and slow moving vehicles from 7:30 a.m. to 3 p.m.
Star hopping anyone?
Care to partake in some "star hopping" Saturday night?
The Rappahannock County Park, in coordination with the Rappahannock League for Environmental Protection, is holding one of its popular "dark sky" events this Saturday, Sept. 19, starting at 7 p.m. Come see the crescent moon, Jupiter and Saturn, and the Milky Way through telescopes that will be on hand for the event. 
There will be two short presentations to kick off the evening, one about street lighting changes being made in Big Washington and another about star hopping to find your way around the night sky. 
Feel free to bring binoculars, cameras and telescopes. Everyone is invited to this free event. Masks will be required after sunset to ensure social distancing. Please text Torney Van Acker at 703-250-7943 for additional details.
Fire and metal
Shenandoah National Park has selected two artists for the Artist-in-Residence program for the month of September: Harlan Butt, metalsmith, and Paul Chojnowski, who creates fire drawings.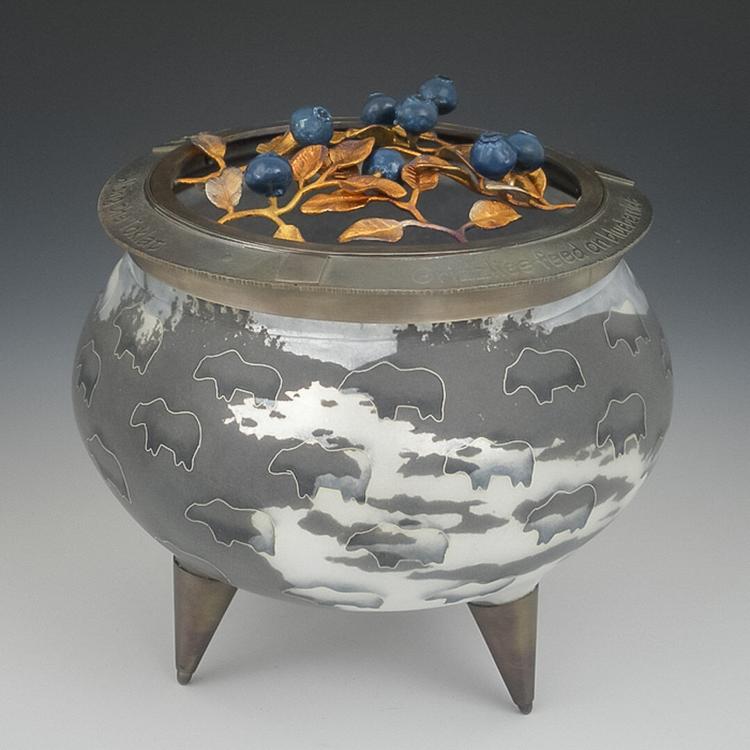 Butt is considered one of the world's premier contemporary enamelists. Over the span of his forty-year career, he has appeared in dozens of exhibitions and his work is included in the collections of the top museums in London, Australia, Japan and locally at the Renwick Gallery at the Smithsonian Institution. As an enamelist who melds time-honored techniques, Harlan has transformed expectations of the medium.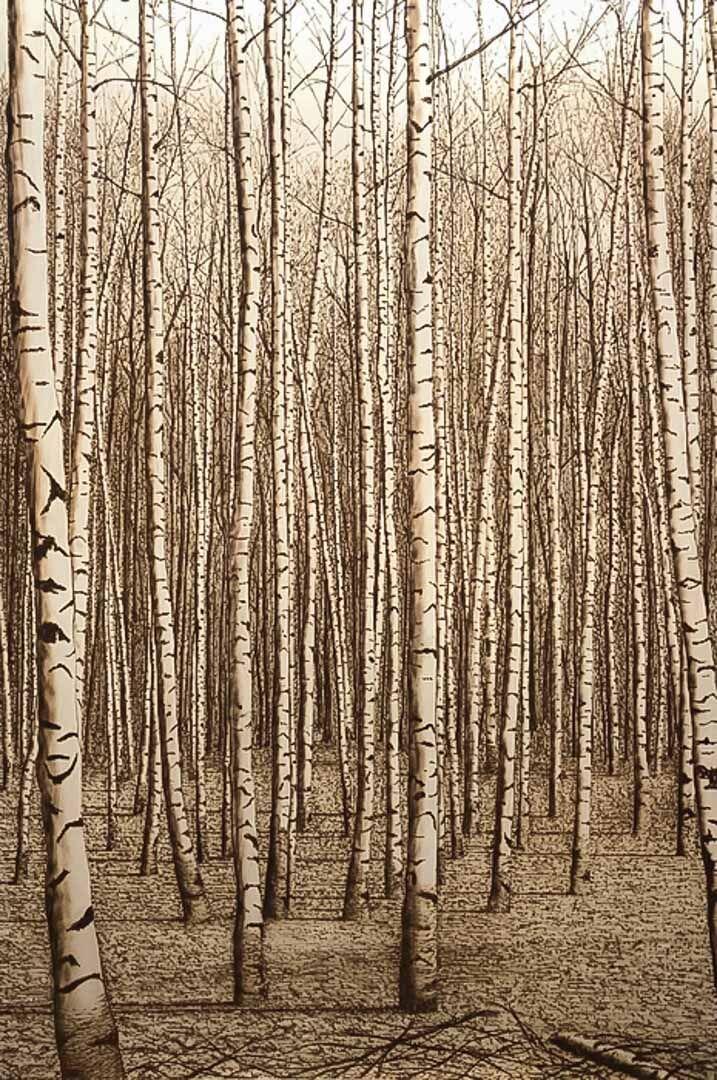 Chojnowski began burning and scorching wood and paper to create his images in the early 1990's. Since then, his fire drawings have been shown in group and solo exhibitions in art centers, museums and galleries nationally. His current work evolved as a result of his conscious effort to embrace art historical traditions while rejecting the traditional processes.
---
Click here to sign up for the C-19 Daily Update, a free newsletter delivered to your email inbox every morning.