Over the years, in my Washington column, I have expressed feelings of sympathy many times for people who have passed away in Rappahannock County. I never once imagined that I would ever be writing a column such as this in regards to my precious granddaughter. My heart aches. Something I will never get over.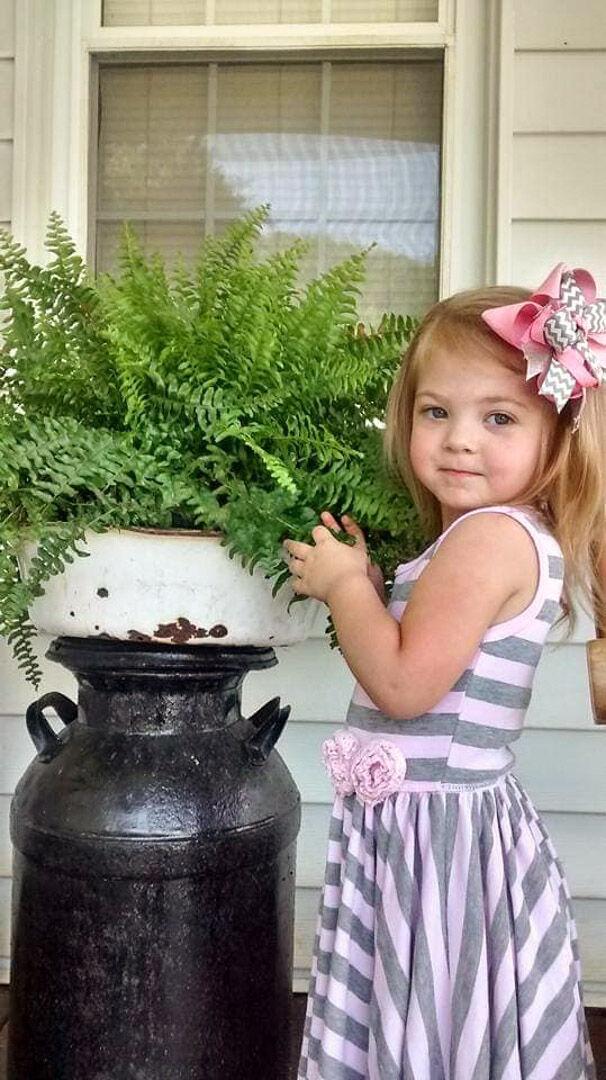 As most of you probably now know, my seven-year-old granddaughter, Olivia Grace Clatterbuck, passed away on Tuesday, Aug. 10, due to a horrific ATV accident. Olivia was my granddaughter, my friend, my baby girl. She was the joy of my life. That precious little girl was everything to me.
Her smile and glistening eyes touched so many people and she was so friendly with everyone that she ever met. She was such an outgoing person, who loved to swim, dance, and ride her horse, Mickey. Olivia loved to play basketball and softball and nothing matched her passion for her Girl Scouts Troop 772! Olivia loved going shopping, buying new clothes and grabbing a donut and frozen chocolate drink from Dunkin Donuts or a burger and fries from Spelunkers afterwards. If we were out and about in town, she would always want to stop by the Rappahannock News office to grab some of Mr. Dennis' Cheez It crackers, always reminding me to not forget to leave Mr. Dennis a tip. With her smile she said Mr. Dennis works hard for his money. 
She was looking forward to going back to school on Wednesday, Aug. 11, to see her friends and Sheriff Miss Connie. She thought so much of Sheriff Connie. She told me over and over that she likes Sheriff Miss Connie and that she watches over her and her school. What a good memory she kept in her mind, knowing that Sheriff Connie was always protecting the school.
Olivia was always looking out for her little brother, Roman, always insisting that we needed to buy him a toy when he didn't go shopping with us. She loved being outside, playing with her brother.
She was so fascinated by rainbows after a shower of rain and watching the butterflies flying around.
So whenever I see a rainbow, or butterflies flying, I will always know that everything is alright with her and that she lives on in all the hearts that precious little girl touched.
Although she left us at such an early age, I do not always understand God's will, but I know that his will is always perfect. I know that one day we will meet again. So at night, while viewing the stars from my deck, I know that Olivia is watching over us. 
I cannot even find words to say about the community. Their love has been so thoughtful with their phone calls, cards, food, visits, emails and the beautiful flowers.
From our hearts, the family wants to thank everyone for their kindness.
"Sadly missed along life's way, quietly remembered every day . . . No longer in our life to share, but in our hearts, you're always there." Author unknown.
We will always have you in our hearts Olivia.
Note: The family has decided to err on the side of caution and postpone Olivia's Memorial Service that was scheduled for September 4. Further details of a future date will be shared once it has been determined. The family continues to thank everyone for your prayers, visits, calls, texts and messages, as well as the gifts of food, flowers, etc. The family respectfully requests continued prayers.
---
---