Folks, it's Thanksgiving time again, a time we travel to celebrate with family and friends.
On Thanksgiving Day, my heart warms with anticipation as I look forward to the family and grandchildren who will squeeze around the table, chairs and sofas in my home, joking, laughing and eating together on Thanksgiving Day.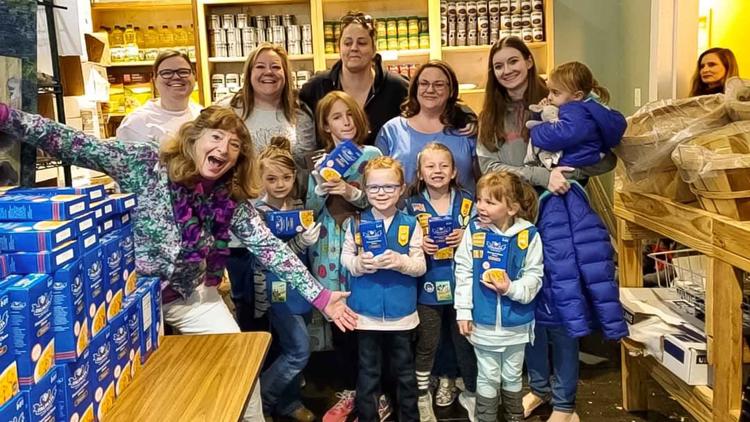 Let's all take a few minutes in these coming days to think about what's important in life and be thankful for them.
What a precious gift it is to have a day set aside to offer thanks, to turn our thoughts away from work, financial concerns and national hot topics, and toward the people and things that bring joy into our lives.
My mother and my mother-in-law, Anna, took great pride in preparing the turkey. The aroma on Thanksgiving Day was heavenly as it wafted throughout the house. My mother baked pies and side dishes, and set a very fancy table. 
After the meal, when it was time to say goodbye, mom would always give us food to take back home. My mother-in-law and her daughter, Mae, would fix a big dinner as well. When you walk into their house, the smell would make you so hungry. Mae's rice pudding out of this world.
My mother passed away on Dec. 3, 1992, and my mother-in-law on Jan. 24, 2019. Thanksgiving will not be the same without these two special ladies. When my turkey is browning in the oven, I will always think of them both.
Mom and Anna, thank you so much for each memory you both have given me. Each thought of you gives me cheer. You both gave your love to everybody. Today, I would love to whisper in both of your ears: I love and miss you, mom and Anna. Happy Thanksgiving Day in Heaven.
All of us could benefit from taking the time to notice the beauty surrounding us, and this is the season to do it. I know it's a busy time for us at our work and with the holidays around the corner — we are in a hurry, trying to get it all done.
But remember to stop, if only for a few minutes, each day and notice the beauty around you — your family, your children, the decorations of the seasons, all things in nature. There is beauty in all things, one just has to take the time to find it. When you do, enjoy it as wonderful memories.
A reminder
A reminder that the Rappahannock Clergy Association will sponsor its annual Community Thanksgiving Day Service at 10 a.m. in the sanctuary of Washington Baptist Church. 
George Washington's 1789 "Thanksgiving Proclamation" will be read by Fred Catlin, mayor of the Town of Washington, and the sermon will be delivered by Rev. Russ Savage, pastor of the Rappahannock UUBridge congregation. 
Clergy and lay participants from ten area churches will take part, and a community choir led by Wendy Aichele will provide special music. Everyone is invited to share in this very special service of community thanksgiving and goodwill. All are welcome.
Thanksgiving helpers
Rappahannock Girl Scout Troop 772 visited the Rappahannock Food Pantry on Saturday, Nov. 23, to help stuff the Thanksgiving food boxes, which would go towards earning their Good Neighbor badges and Community Helper. 
The girls and other volunteers arrived around 9 a.m to get the day started. They were all eager to help fill those boxes, said Amber Clatterbuck. After setting up the boxes and getting the vegetables ready, they all started sorting the boxed goods on different tables to form an assembly line to start filling them with all the fixings. 
Each girl was at a different station and would put in the box the item they were responsible for. They all worked very hard and enjoyed serving their community. According to Amber they helped stuff around 100 boxes, give or take a few. Great job, girls and keep up the good work.
Those that help on Saturday were troop co-leader Shannon Ennis and Heather Farmer, troop volunteer Katie Hitt and daughter Adeline, troop moms Amber Clatterbuck and Jennifer Woodward, along with their Daisies Olivia Clatterbuck, Gabriella Woodward, Annabelle Hitt and Marissa Ennis and Brownie Riley Arndt.
Book Barn buy
The Book Barn is offering a special Buy One, Get One Free sale on Holiday Books. Also DVDs are selling for $1 and music CDs are 2 for $1. Beautiful, barely-used puzzles are $3. Come by and peruse history books, cookbooks, classics, and children's books, all at great prices. 
Saturdays from 9 a.m. to 4 p.m. Please note that the Book Barn will be closed on Dec 28.
I wish everyone a very happy and safe Thanksgiving.