Washington becomes the county seat, 1833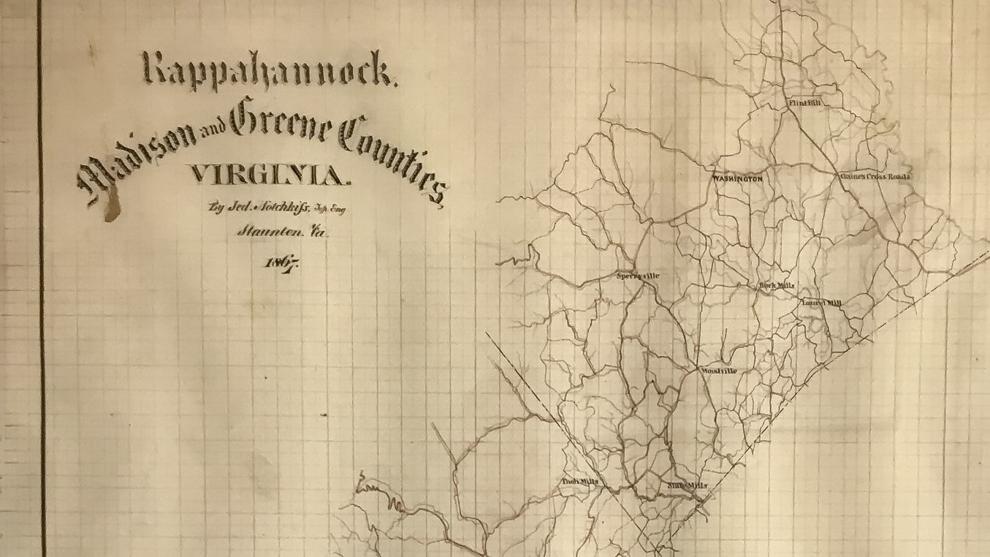 The land we now know as Rappahannock and Madison counties was part of Culpeper County until the late 18th century. As the western region of Culpeper County became more densely populated, the difficulty of traveling to the Culpeper courthouse for court sessions and to conduct legal business grew more significant. A trip on horseback or carriage could take a day or more, and the roads were often impassible if rivers and streams were high. Court sessions often lasted more than a day, so people coming from a distance had to stay overnight and pay for rooms and meals. 
After many petitions to the Virginia General Assembly, Madison became a new county in 1792, but it was not until 1833 that petitions, counter petitions and political maneuvering resulted in the creation of Rappahannock County.
On Feb. 8, 1833, an act passed by the General Assembly of Virginia created the new county of Rappahannock from within the boundaries of the county of Culpeper. Six men who were not residents of the new county — Charles Hunton of Fauquier County, John E. Shell of Brunswick County, Charles James Faulkner of Berkeley County, William M. Robertson of Page County, William D. Sims of Halifax County, and James Richards of Culpeper County — were named as commissioners to impartially ascertain the most proper place for holding court, erecting public buildings and establishing the county seat. 
For rural Virginians of that era, the courthouse was the center of most political, social, legal and commercial activity. This importance is exemplified by the early county land tax books, which often record the location of a property in terms of its specified distance and direction from the courthouse. The location of the courthouse was a major issue for the new county government.
Four of the six commissioners met at Mrs. Coxe's tavern in the town of Washington in May 1833. They had received twenty-one written statements suggesting places for the county seat. 
"With all the facts and evidence before them," the commissioners "proceeded to form an opinion of the matters submitted to them." They concluded that the courthouse should be located in the town of Washington, "a village with a population of 300 souls … a populous and productive neighborhood already numbering sixty houses … and a place of some mercantile capital and business. Its advantages of water, wood and fuel are unsurpassed by any other place in the county. Although it is not situated on any leading thoroughfares, it is accessible by good public roads from any point of the county."
With this decision, the town of Washington, Virginia, transformed from a backwoods undeveloped farm owned by the Kennerly family in 1735 to the seat of a thriving new county in 1833.
Immediately after this decision was reached, Jacob and Abigail Nicol sold lots 44, 45 and 46 to the Justices of Rappahannock County. Those would become the location of the County courthouse, jail and administrative offices.
Editor's note: This information was culled from Maureen I. Harris' book, "Washington, Virginia, a History, 1735-2018."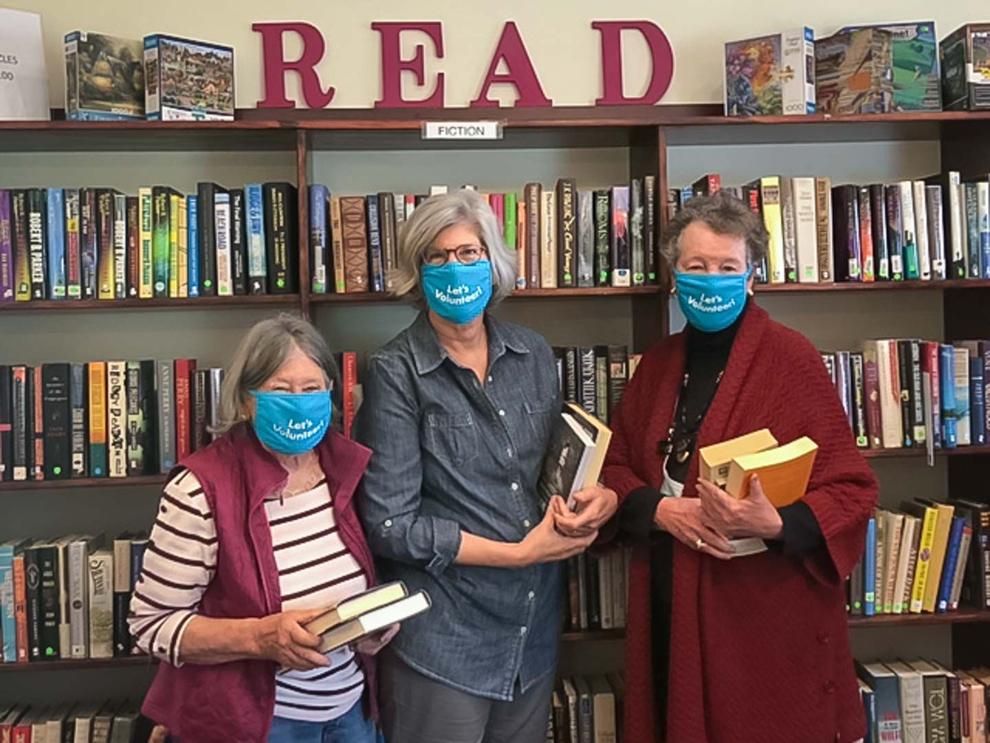 Book Barn had their Open House on Saturday, (April 25). They had a good turnout on a beautiful day. Book Barn volunteers Helen Williams, Kim Sadowski and Fawn Evenson welcomed visitors to the open house wearing masks given by the Path Foundation in honor of Let's Volunteer Week.
Other dedicated Book Barn volunteers are Sally Price, Susan Laing, Georgia Gilpin, Noel Laing, Tim Bondelid, and Anne Nenninger.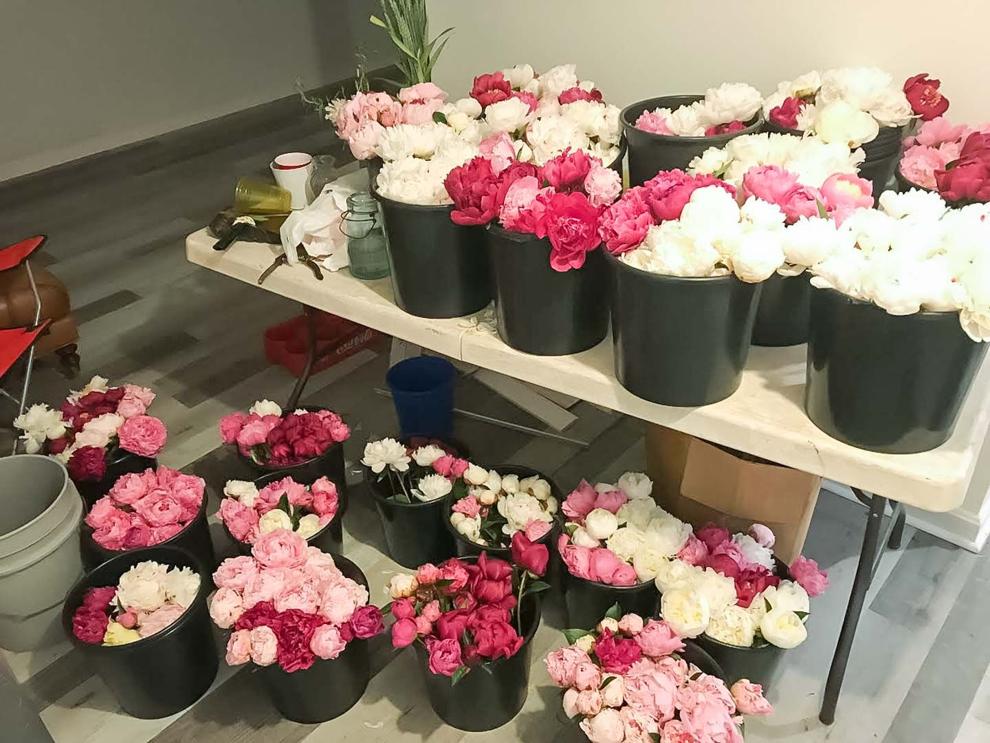 Organic Farmer Mike McCormick is gearing up for the sale of fresh cut peonies grown on Fodderstack Road in Washington. The beauteous and fragrant flowers should be in good supply for Mother's Day with some available sooner. Additionally, McCormick has been propagating a variety of succulents, lemon grass, willows and and Mexican sage in his geodesic greenhouse. Sales are made at the farm, 227 Fodderstack Rd. Delivery in the county can be provided for a nominal charge. Tours of the greenhouse are also available for small groups. To purchase your affordable flowers and plants, call 540 675-1115 and leave a message or send an email to michaelmccormick47@yahoo.com
---
---