Altered Easter traditions
I hope everyone had a nice Easter Sunday. The day was gorgeous. The Easter Bunny still made his rounds to the houses in Harris Hollow, leaving baskets for the excited children. One bunny was seen wearing a mask so as not to catch COVID-19. Better safe than sorry.
This Easter was different at my house. Normally I would cook a big Easter dinner and have all the children and grandchildren over for the special occasion. My son Jon and his wife, Amber, and their two children, Roman and Olivia, live with me. We had a small dinner and Easter egg hunt. Roman and Olivia wore their Easter outfits and had fun running in the yard searching for colored eggs, some filled with candy.
An Easter gathering is something that almost every family looks forward to — a time for family and friends to enjoy each others' company. 
And mostly an Easter gathering is to celebrate the resurrection of Jesus Christ. 
Let's keep our faith and pray that next year will return to normal.
New face, new cashier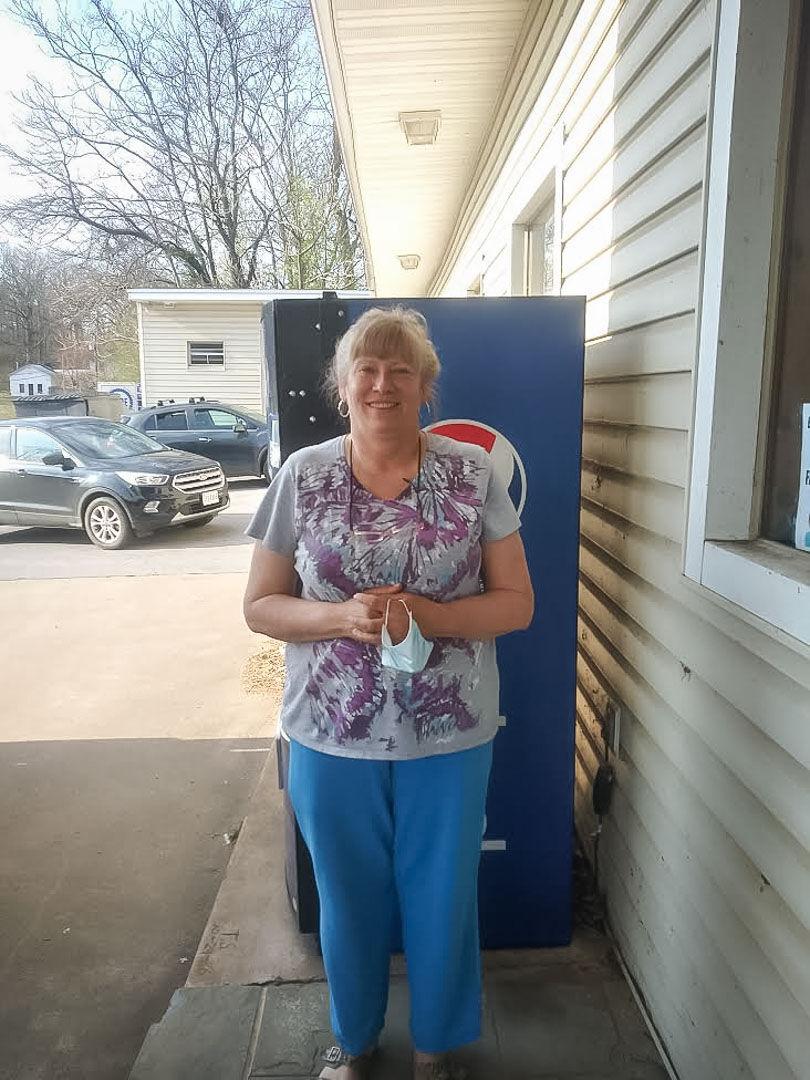 Baldwin's Grocery has a new face working at the store: Lori-Anne Moss of Castleton. She has been in the cashier business for five years. I got to know her when she work at Hillsdale. With Ashley Mills showing her the ropes at Baldwin's, she will catch on fast.
Lori-Anne takes the place of Doris Jenkins-Dommer who has worked for Cucie and Paul for 20 years or more. Doris will be missed by so many that got to know her over the years. She took a job closer to home.
Doris, I wish you the best of luck with your new job.
Lori, welcome! Be sure to stop by and welcome Lori.
Birthday wishes
Birthday wishes go out to a very good friend of mine, Bill Freitag. He will celebrate his special day on April 11. Bill, I hope you have ice cream and cake, and receive many gifts. If anyone deserves them, you do. May you have many more.
Wishes also to Darlene Moore and Jeanie McNear, who celebrate their birthdays April 23.
One of the "Hollow Boys," Chuck Moore, will celebrate on April 27. Diane, take Chuck out for that big steak dinner! Sandra Gourley will celebrate her special day on Friday, April 30.
Congrats
Wedding anniversary wishes go out to Paul and Cucie Baldwin of Washington, who will celebrate their special day on Thursday, April 15.
Fireworks
If you hear fireworks going off on Saturday, April 10, don't be alarmed. The Inn at Little Washington will have a fireworks display between 10:15 p.m. and 10:50 p.m. If you live in Washington, enjoy the view.
Revival services
Gid Brown Bible Baptist Church is holding six evenings of revival services at 7 p.m. from April 6 to 11. The guest speaker is Evangelist Bobby Barnes from South Carolina. There will be a nursery provided each night. For more information, call 540-987-3118.
Sympathy
Sympathy goes out to Randy Lynn Hitt's family. Hitt, 53, of Castleton, died Sunday, April 4, at his home. Randy loved the outdoors and spent much of his free time hunting, fishing and riding four-wheelers. He also enjoyed watching the Steelers play football.
Services will be held today, Thursday, April 8, at 2 p.m. at Found and Sons Funeral Chapel in Culpeper, with Pastor Ron Young officiating. The family will receive friends one hour prior to the service. Due to Covid-19 mandates, masks are required to enter the building.
Interment will follow at Sperryville Cemetery. Found and Sons Funeral Home of Culpeper is serving the family.
Enjoy the warm weather this week.
---
Sign up for the C-19 Daily Update, a free newsletter delivered to your email inbox every morning.
---