A Star is Born
As Eleanor Roosevelt observed, "The future belongs to those who believe in the beauty of their dreams." For the locally born and raised Mackenzie Green his dream has come true.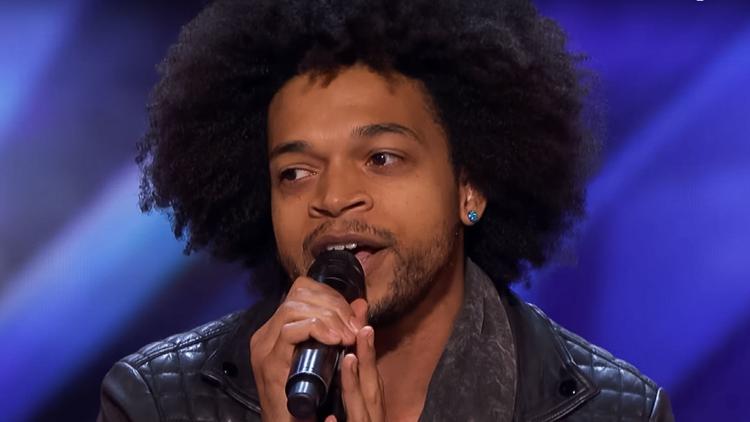 MacKenzie has been a performer and songwriter as far back as he can remember. He wrote his first song by the time he was eight years old. Although listening to "secular music" was forbidden by his parents, he discovered their secret stash of vinyl at an early age and would hide in his bedroom closet listening through headphones to such greats as James Brown, Freddie Mercury, Michael Jackson and Prince. While young on the farm he would go out into the fields and perform for the cows. 
By the time he turned 18, MacKenzie knew that he was meant to do his part to change the world through song, and he enrolled in Berklee College of Music in Boston, where he began to perfect his signature style.
Since then, he has moved to Los Angeles, working as a writer, performer and vocalist. MacKenzie was hired by Prince's former backing band, the New Power Generation, as lead singer for their concert tour paying tribute to their former boss. Since then, MacKenzie has wowed critics and audiences alike in Russia, Australia, Europe and the United States.
On July 9, MacKenzie's audition in Episode 1403 consisted of singing Prince's "Nothing Compares To You." Howie Mandel, Julianne Hough, Gabrielle Union and Simon Cowell all voted "Yes," sending Mackenzie to the Judge Cuts.
Before his performance, Mackenzie made sure everyone knew that his loving wife, Denise, was the reason he's auditioning. "She believes in me when I don't believe in myself. She's the force that pushes me and I absolutely would not be where I'm at today with her in my life." Before he went on the stage his wife told him that he was a "star shine bright."
The couple just celebrated one year of marriage, so MacKenzie dedicated his performance to his wife. 
Although he grew up in Hume, his father David Green's hometown, his mother, Darlene Jett Green, hails from Huntly, graduating from Rappahannock County High School in 1974. I knew Darlene very well. Mackenzie is one of four sons (one passed away).
MacKenzie comes from a family of singers. David and his twin brother Daniel were members of a men's gospel group, the Gospel Harmonizers of Hume. David played lead guitar, piano, and organ and had a tremendous lead singing voice.
I went on YouTube and listened to MacKenzie's song, "Nothing Compares To You." It brought tears to my eyes. I hope, sir, your dreams will take you to the window of your opportunities and to the special place your heart knows exists. 
MacKenzie, by the way, has featured songs in movies on Lifetime. Now he's showing America and the world the star he truly is. Go to America's Got Talent's website, and search "Mackenzie," or else Youtube past performances.
I wish you the best, MacKenzie! You truly are a star shining brightly.
Cabbage patch kid
I have known Lewis Atkins for many a moon. His mom and dad lived in Harris Hollow. His wife, Dollie and her family used to lived on the same farm — "Sunnyside Farm" — where I grew up.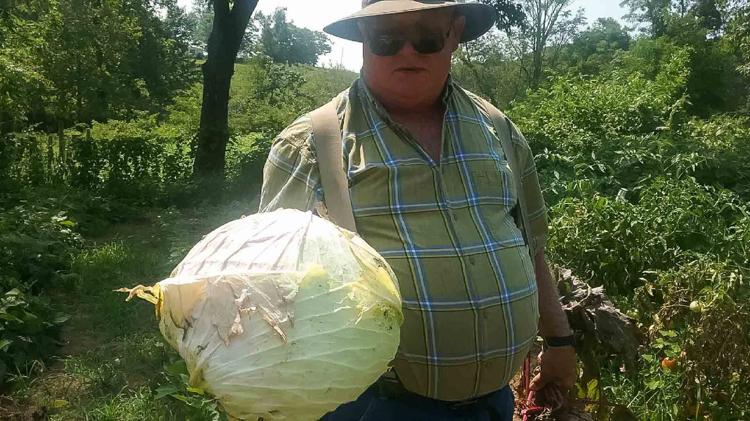 In this summer's garden Lewis grew 8 cabbages weighing 17 pounds each. His wife used 6 of them to make 18 quarts of sauerkraut. Which will certainly be tasty this winter when the snow flies.
Gallery show
Gay Street Gallery's newest exhibition opens Saturday, Aug. 24, with a reception with artists from 4 to 7 p.m. Beverages and refreshments will be served.
Featured will be paintings by Ruthie Windsor-Mann, who keeps her studio just outside Little Washington. Acclaimed by critics for her technique and use of light and color, this series of paintings focuses on the world outdoors, including Rappahannock and Blue Ridge Mountain landscapes.
Shawn Ireland's first show at the gallery earlier this year nearly sold out in the first three weeks. We are delighted to host a second show of his striking "zoomorphic" candlesticks, vases, bowls and other vessels. Shawn uses hand-processed local clays and glaze materials and a wood-burning kiln at his studio in Bakersville, N.C.
Kevin H. Adams, the gallery's resident artist, unveils new paintings from Virginia and his travels. This year, his work has been featured in juried exhibitions at the Virginia Museum of Contemporary Art and the Provincetown Art Association & Museum in New England. 
The exhibition continues through Oct. 14.
Training
Last Saturday and Sunday, the educators at the Child Care and Learning Center attended a two-day training seminar on The Creative Curriculum for Preschool instructed by Teaching Strategies master trainer, Paula Guzman-Bell. Twelve staff members gave up one of their last summer weekends to learn and refresh themselves on the research based curriculum.
Book Barn
Interested in Antique Books? The Book Barn has an abundance of books at reasonable prices. My favorite: "Complete Prophecies of Nostradamus."
The Book Barn is open on Saturdays from 9 a.m. to 4 p.m. All proceeds go to the Rappahannock Library.
Have a wonderful week.