CCLC thankful, grateful to community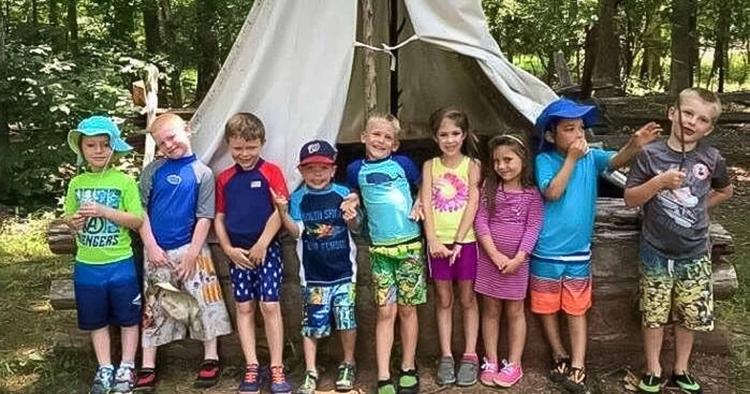 Lisa Paine-Wells, executive director of the Child Care Learning Center, personally thanks each of their donors and the PATH and Northern Piedmont Community Foundations (and their wonderful program staff) for the generous financial support offered to the Child Care and Learning Center over the past few months. 
Statewide, 55 percent of child care centers have yet to reopen and many will close their doors permanently unable to survive the financial losses. With community support, CCLC continued paying staff, provided free child care to essential personnel, provided summer scholarships to low-income families, and was able to quickly purchase the equipment needed to transition to the heightened sanitation and health procedures. While tuition revenue will remain low during Phase 3, CCLC staff and board members are committed to providing child care, after school care, and summer camp as they have done for the past forty four years.
The children at CCLC continue to enjoy many of the wonders of summer — wading in the river, baseball camp, fishing at Castleton Lake (courtesy of the Jacquemin family), picking and eating blueberries, hiking in the Shenandoah National Park, and creating and experiencing art courtesy of the Rappahannock Association for Arts and Community. 
As summer camp wraps up in August, CCLC will reopen two preschool classes in collaboration with the Rappahannock County Public Schools — one of the classes in the new Linda Dietel Annex. They are very excited about this bright open space that will house a large classroom and mental health services and hope that you will join them for an opening celebration (date and details to follow) in October.
News from Ballard 
R.H. Ballard Shop & Gallery, the inviting yellow building at 307 Main Street in Washington, has a sale area in their store with discontinued or overstocked items. They have also introduced myriad new lines in the past three months, including children's items.
Better yet in these unpredictable times, Ballard has redesigned and expanded its website. Everything in the shop is now fully available online. Locals can also purchase on the website and use curbside pickup or have it shipped. It's been a popular feature, said Joanie. Please note that greeting cards and taper candles are not on the website. 
New hours are Thursday to Monday, 10 a.m. to 6 p.m., closed Tuesday and Wednesday. 
RHS visit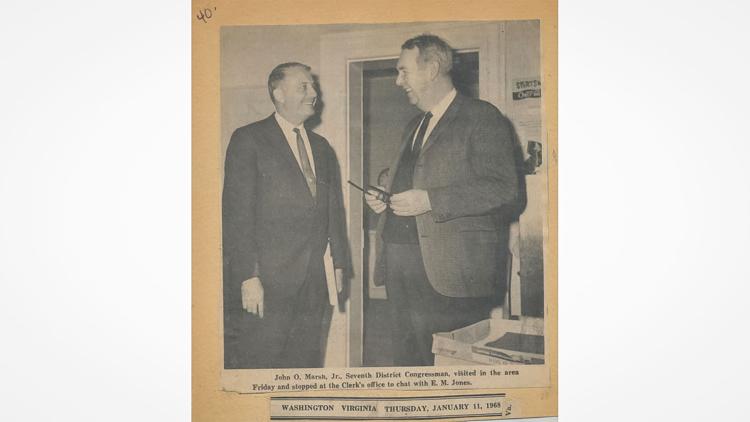 The Rappahannock Historical Society had a wonderful visit with Becky Jones and Arne Olson last week. Becky is the daughter of Edward Moffett "Ned" Jones and Byrd Gravatt and granddaughter of Jesse Franklin Jones and Willie Gates Moffett.
"Ned" Jones was a lifelong resident of Rappahannock County and lived at "Delamore" near Washington. He served as county clerk for 14 years until his retirement in 1977.
Ned was president of the Virginia Horticultural Society and the National Apple Institute. Jesse Franklin Jones owned Rock Cottage Orchards near Washington.
Many family images have been given to the Historical Society by Rebecca Jones Olsen.
Wishes
Birthday wishes go out to star reporter and RAAC talent Patty Hardee, who will celebrate her special day on Wednesday, July 29.
Reunion canceled
The reunion of the Smoot and Clatterbuck families has been canceled for this year. The families thought it would be for the best. Let's keep the faith and hope for next year.
Thought for the day
I would like to pass on this saying from thoughtfortheday.com to readers:
Be patient. Breathe more deeply. There is a season for everything and nothing can be rushed. Make allowances for the fact that other people have different rhythms than you. Your patience will reduce your anxiety, and you will enjoy each day more.
Stay safe and stay cool.
---
Click here to sign up for the C-19 Daily Update, a free newsletter delivered to your email inbox every morning.