CCLC welcomes new social services director
The Child Care and Learning Center held a luncheon to welcome newly hired Department of Social Services Director Gail Crooks at Trinity Episcopal Church on June 22.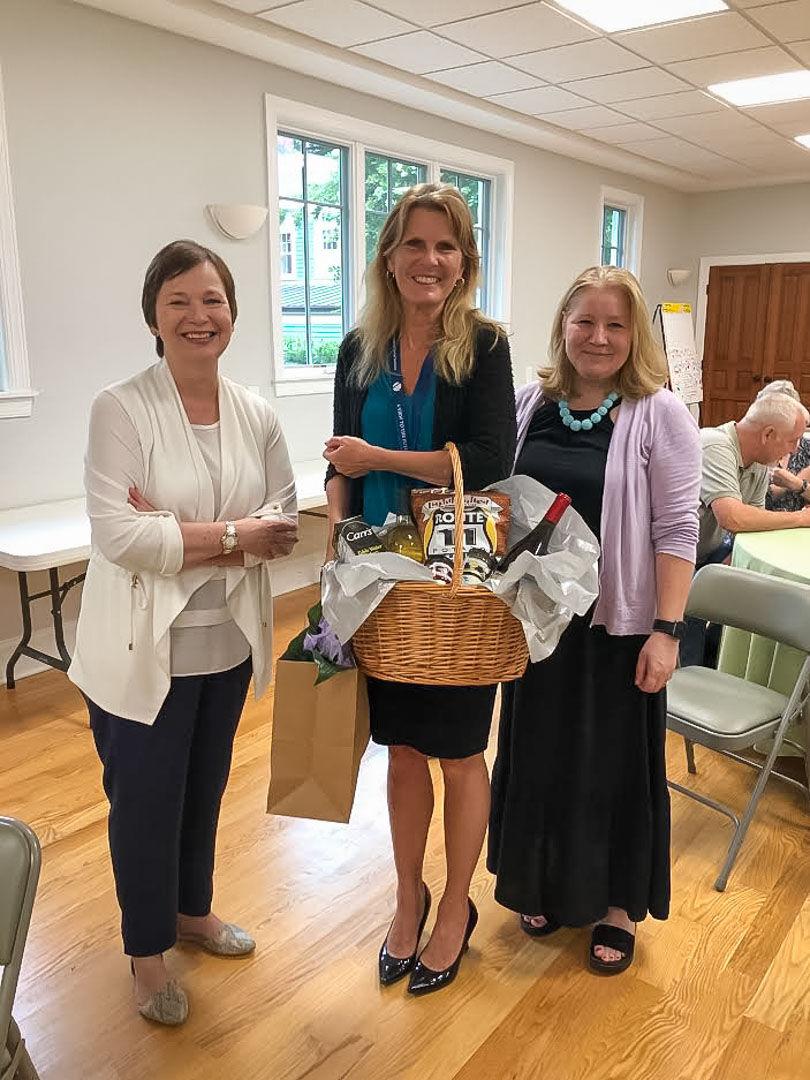 Ms. Crooks was greeted by Kathi Dutilh and Lisa Paine-Wells, CCLC's Board of Director Chair and Executive Director, respectively. Ms. Paine-Wells stated: "We are excited to continue our strong relationship with the Department of Social Services in service of the many families in need in Rappahannock County." 
Ms. Crooks was presented with an elegant basket of local treats and a plant for her office. In attendance were Dr. Shannon Grimsley, Rappahannock County Public Schools superintendent; Patty Hardee, executive director of Rapp at Home; Anne Yeoman, executive director of FamilyFutures; Jennifer Timm, SUD coordinator for the Rappahannock-Rapidan Community Services Board; and Kees Dutilh of the Benevolent Fund. CCLC board members and friends Joyce Wenger, Eve Brooks, Shannon Ennis, Clare Turner, Dr. Kate Woodward, Greg and Amo Merritt, Betsy Dietel, and CCLC's Program Director Lisa Pendleton were also present.
Six months into 2021
Half the year has gone by in the blink of an eye! Here it is July already, and we just celebrated Independence Day. Our country has so much to be thankful for, and it all started with our independence. As Lee Greenwood so beautifully sang, "I thank my lucky stars to be living here today, 'cause the flag still stands for freedom, and they can't take that away."
I hoped that everyone had a nice Independence Day.
Anniversary vacation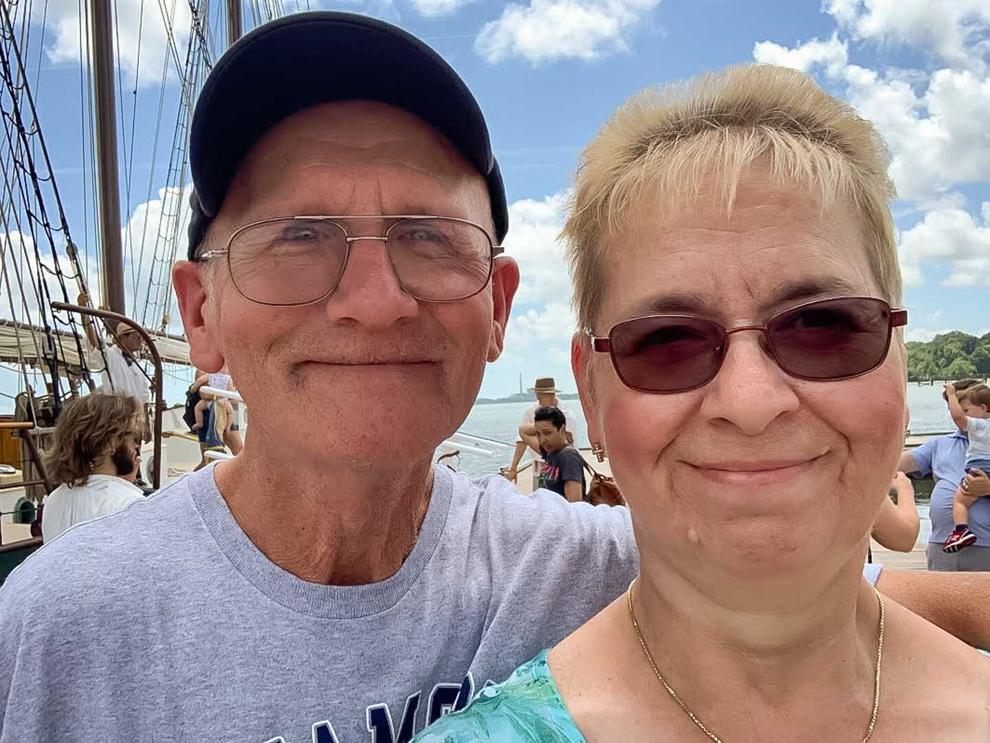 Doug and Beverly Exline of Washington left on June 24 to go on their vacation. Their first stop was to visit Colonial Williamsburg. They toured the Governor's Palace and the local art museums and saw a lot of different things in the shops.
Doug and Beverly rode the ferry across the James River and went to Edwards Ham shop. "They were the best old ham sandwich you could ever get," Beverly said. 
They also went to the glass shop where they make all kinds of glassware and watched how they did it. Next on their list was Virginia Beach. They spent time walking the boardwalk and also went to Yorktown River Landing, where they rode the Patriots Ship. They visited a lot of different shops and museums in Yorktown. Beverly said that the "best places to eat were Capital Pancake House for breakfast and Aberdeen Barn for dinner." They played putt putt golf, went shopping and had a great anniversary vacation.
Then they headed back to the beautiful mountains in Virginia on Sunday, July 4, just in time for the heat and humidity. Still, there's no place like home, Beverly said.
Wishes
Belated birthday wishes go out to Howard Jones who celebrated his birthday on Sunday, July 4.
Wishes go out to Bobby Brown, who celebrated his birthday on July 15. Anniversary wishes go out to Mike and Toni Massie, who celebrated their special day on Monday, July 12. Wishes also go out to a special couple, Jimmie and Beth DeBergh, who celebrated their anniversary on Wednesday, July 14.
Lauren May and her husband, Mitch, will celebrate their anniversary on July 24. Lauren is director of human resources and special projects at the county administration office. She is a sweet person.
Berry season
July is berry month. Blueberries come first, wineberries next, raspberries, then my favorite: blackberries. My husband has some blackberry vines this year with large berries on them. I hope that I can get to them before the bears do.
Beauty of it all
When you are from Rappahannock, anyplace else doesn't quite measure up. From its farms and fields to its mountains and hollows, Rappahannock is a one-of-a-kind county, a place I'm proud to say I grew up.
I love driving by big open fields, seeing the big roll of hay. Life and time keep moving on for us, but this beautiful place is like an unmoving anchor to hold onto. You can hear those country roads in the hollows, echoing — take me home, to the place I belong, Rappahannock County.
Keep smiling, drink plenty of liquids and try to stay cool in this heat wave we are having.
---
---