Remembering the Washington Grade School on Piedmont Avenue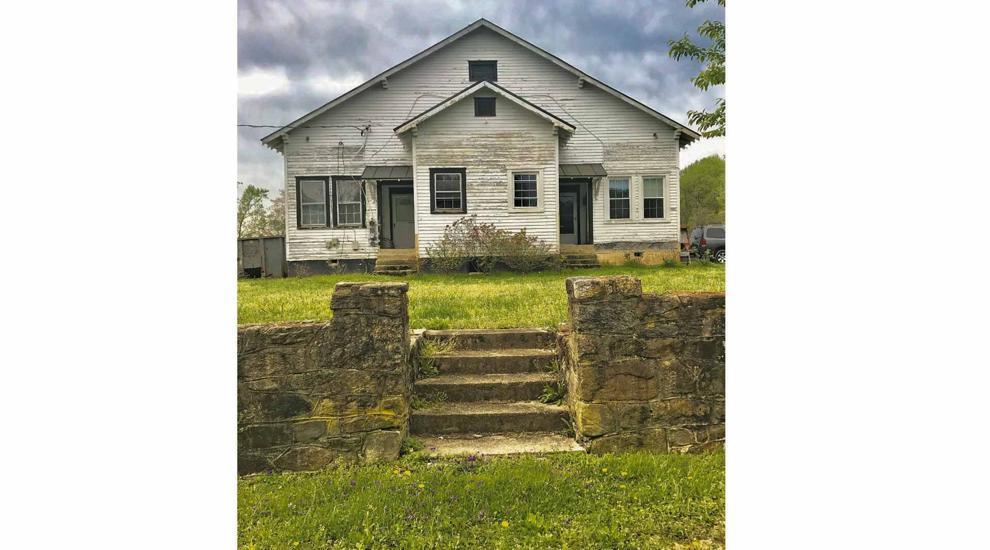 In the early 1920s, African Americans in Rappahannock County's Hampton District organized the Parents' Civic League with the intent to erect a public school building for their children, who were excluded at the time from attending school with white children. In 1922, the league purchased a two-acre lot west of the town of Washington on Piedmont Avenue from R. B. Heterick for $350 and conveyed this to School Trustees D. Lyle Miller, F. R. Slaughter and Howell M. Miller. The school also received financial help from the Julius Rosenwald fund, which supported the construction of more than 4,000 schools for Black students throughout the eastern U.S.
The one-story schoolhouse was constructed with a concrete foundation, weatherboard siding, metal roof and two porches attached to the separate classroom vestibules. A central brick chimney accommodated two coal-burning stoves, one for each classroom. The front of the school housed the Industrial Room, a common feature of Rosenwald schools. In the late 1950s an addition at the rear of the building housed a boys' bathroom and a girls' bathroom, replacing two outside privies. Two water fountains were also added. There was a hand-dug stone and concrete well. A kitchen was also added so that students could have hot lunches.
Children who lived near the town of Washington, as well as children who lived in the nearby hollows, were educated there for many decades. The school served eight grades in two classrooms. Sometimes as many as 100 students were in the two-room school at one time. And there were only a few teachers, so older students sometimes had to help instruct the younger ones. Dedicated teachers taught music and voice lessons in addition to their regular curriculum. Mrs. Anna Green was the school supervisor and also taught industrial arts like canning, basket weaving and sewing. 
Children attended this school until 1963, nine years after the Supreme Court ruled that racial segregation in schools was unconstitutional in the landmark case Brown v. Board of Education. In 1968, the school was sold at public auction and converted into two apartments. In 2018, owner William Metcalf was able to register the school on the National Register of Historic Places.
Editor's note: This information was excerpted from Maureen I. Harris' book, "Washington, Virginia, a History, 1735-2018."
Summer awaits
I hope that everyone had a great Memorial Day weekend. Although Saturday and Sunday weren't so great, Memorial Day was a beautiful day. Some of us are waiting for the hot weather and the next big holiday to come in with a bang — July 4 will be here soon. 
Book Barn
The Book Barn is open every Saturday from 10 a.m. to 2 p.m. Please stop by and browse through the collection of fiction, history, gardening, biography and children's books. Also available are DVDs, CDs and puzzles—all at great prices.
---
---