Giving thanks for what you have
It's almost Thanksgiving, a time to celebrate with family and friends.
Thanksgiving was always a time when my family got together to enjoy turkey and all the trimmings.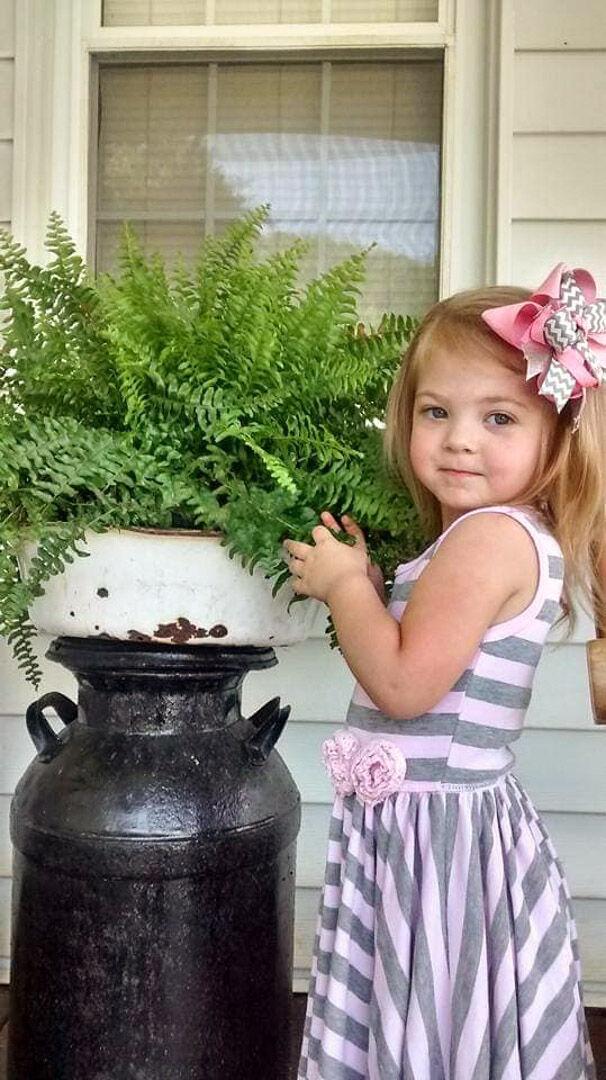 Over the years, I try to follow in my mother's footsteps when it comes to a family holiday to celebrate with my children and grandkids. Having the table spread with turkey and the side dishes and desserts. So that my children and grandkids have memories like I did when I was growing up. 
The holiday can be a happy time for some and a sad time for others.
This Thanksgiving, I guess you can say, I am trying to escape the preparations since the holiday will not be the same without my beautiful granddaughter, Olivia Grace Clatterbuck. 
She passed away on Aug. 10, and the holidays will be very sad for me. Life for me continues on without her, though not everything is as simple as it was before. I take one day at a time.
I guess I have to say that I always took things for granted over the years and thought that Olivia would be here forever and be at my table for all the holidays to eat. Life took a different turn.
Her death has left a giant hole in my heart and I miss her dearly. Not a day goes by that I do not think of my baby girl. I have had people say to me over the months, time heals all wounds. I'm not sure that this wound can be healed.
This Thanksgiving, when you are planning a meal and having the family over, enjoy each moment and let them know how much they mean to you and be thankful for the time you spend together. We never know when someone we love so much can be taken from us in the twinkle of an eye.
I keep telling myself that my granddaughter was a precious gift that I had. And the time we had together was so precious, I will hold those memories in my heart and will treasure them forever.
I am so thankful to have a day set aside to offer thanks, to turn our thoughts away from work, financial concerns and toward the people and things that bring joy into our lives.
All of us could benefit from taking the time to notice the beauty surrounding us, and this is the season to do it. I know it's a busy time for us at our work and with the holidays around the corner — we are in a hurry, trying to get it all done.
But remember to stop, if only for a few minutes each day and notice the beauty around you — your family, your children and grandchildren, the decorations of the seasons. There is beauty in all things, one just has to take the time to find it. When you do, enjoy it as wonderful memories.
Olivia, thank you so much for each memory you have given me. I treasure the time we spent together. Each thought of you does give me cheer. You gave your love to everybody here on earth. Today, I would love to whisper in your ear: I love and miss you, baby girl.  Happy Thanksgiving Day in Heaven.
97 years young
According to Kay Wilson, family and Trinity friends of Ruth Kirkwood Baumgardner celebrated her amazing 97th birthday at Patty O's Cafe. Ruth was born Nov. 17, 1924, and she was raised, along with eight siblings, on the family farm in Sterling, which later was taken by eminent domain to become Dulles International Airport.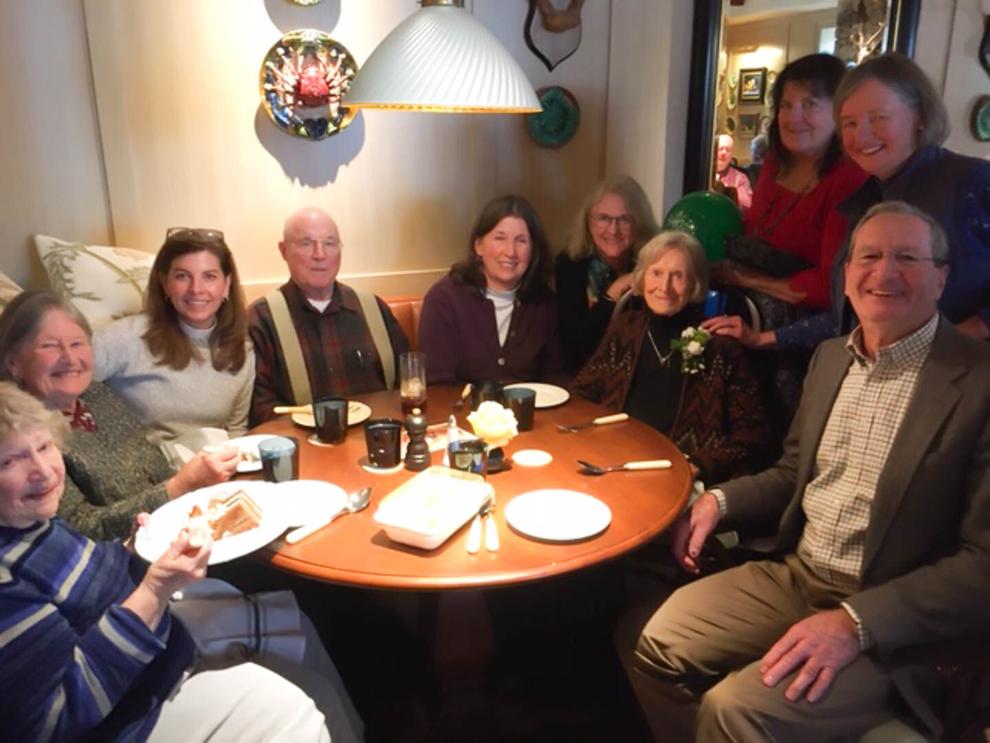 After graduating in chemistry at Mary Washington College, Ruth worked as a chemist at the Harris Research Lab in Washington, DC. Meanwhile, in Fredericksburg, she had met Fanning, whom she married in 1948. 
The Baumgardner couple bought their farm in Harris Hollow in 1959, which made for idyllic weekends and summers for their children, John, Doug, and Ann. They made Rappahannock County their full time home in 1972, after which Ruth taught at the elementary school.
A competitive golfer and tennis player, Ruth played tennis well into her eighties.  Her athleticism has served her well, as this 97-year-old still mows her own grass, although she declares that she might manage for only one more summer.  Gardening is another passion, as is Bridge, which she plays regularly each week with longtime friends.
Observing the hilarity and singing of the birthday party, and upon learning that the honoree was 97, a fellow diner at Patty O's sent over a complimentary bottle of champagne. What a fitting celebration it was of a wonderful Rappahannock matriarch!
Happy Thanksgiving to all!
---
---