Star Hopping to Andromeda!
Looking up at the night sky in Rappahannock County provides a spectacular view of the stars, planets and the Milky Way, writes Torney Van Acker in this submission:
"Many of us can find the Big Dipper and Orion constellations, but navigating one's way around the myriad of stars to locate something else can be a real challenge. That's where 'star hopping' comes in handy. 
"Astronomer James Granahan from the Northern Virginia Astronomy Club (NOVAC) gave a presentation on just that subject to over 65 participants at the September 19 dark sky event at the Rappahannock County Park. James provided the group with a simple example of how to locate the faint Andromeda galaxy by starting from a well-known constellation and hopping from star to star in one direction and then in another direction. The Andromeda galaxy is the only object we can see with the naked eye that is outside our own Milky Way galaxy.
"James' talk was preceded by a presentation by fellow NOVAC astronomer Milt Roney. His presentation gave a brief tutorial on the subject of light pollution and why reducing it is important. Star hopping is not possible in areas affected by light pollution.
"After the presentations, the crowds moved out to the lawns to peer through telescopes set up by a few astronomers. On tap was a crisp crescent moon, a bright planet Jupiter and the ringed planet Saturn. Of course, the star-hopping was demonstrated and many good views were had of the Andromeda galaxy and several globular clusters
"Rappahannock County Park received a Silver Tier Dark Sky Park designation from the International Dark Sky Association in February 2019. It is the third Park in Virginia to earn that distinction and the third county park in the United States. The next Dark Sky event at the Park is planned for Saturday, October 17 starting at 6:30 p.m."
Thanks Torney, and have a wonderful week everyone!
Cooler air, cookies, cinnamon & cloves
Fall found its way here this past weekend. I hope everyone enjoyed the beautiful weather. It is my favorite season — pumpkin lattes and pumpkin donuts. Mmmm. 
When fall arrives, it's hard not to regret the passing of all the summer blooms, but never fear — fall's mums are always near. And this time of year all sorts of wondrous aromas begin to fill kitchens, from cookies and pies to jams, jellies and fruit butters. The cooler air is thick with cinnamon, cloves and other glorious smells that tell us fall is here and the holiday season is just around the corner.
Apples are certainly among the most popular flavors of fall and the inspiration for countless delicious recipes: apple pie, applesauce, apple cakes, baked apples and, of course, apple butter.
Sorry to say that the Lion's Club will not be making apple butter this year. They are hoping to make it next year. It will be missed indeed. 
Happy birthday, Jay
I wish my good friend Jay Ward Brown a very happy birthday, celebrated Tuesday, Sept. 29.
Flowers on graves
It was a fall family day with the Racers putting autumn flowers on family graves Sunday. 
Timmy Leonard from Arlington (and his new dog, Shelby); Lois Jenkins, her son Andy Settle, and his friend Marilyn from Amissville; Bonnie Hefner, her son Daniel Beverly, Doug Exline and their cousin on the Racer side; Jim Bolin and his son, Brooke, from Luray.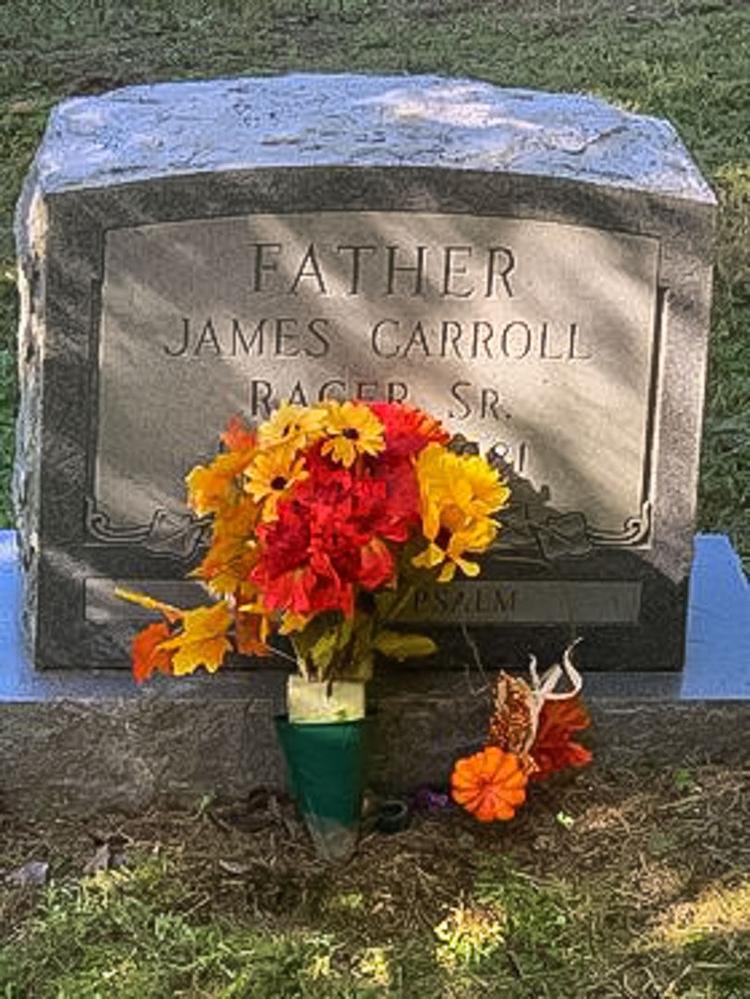 They visited the Washington Cemetery, the Estes/Racer cemetery in Gid Brown Hollow, and the Sperryville Cemetery. 
Lunch was in Madison at the Pig Steak Restaurant.
According to Beverly it was a day well spent for everyone.
---
Click here to sign up for the C-19 Daily Update, a free newsletter delivered to your email inbox every morning.