Another jewel departs Rappahannock
Edna Pearl Chapman once said: Loved ones may leave this world, but they never leave our hearts.
Our community is deeply saddened by the death of Frances Atkins Foster, 82, of Washington, who passed away on Friday, Sept. 13, at Warren Memorial Hospital. 
For Rappahannock we have lost a rare jewel, one that can never be replaced. She was my friend and a good one at that.
She would come over to the Rappahannock News after she would get off from work and would stay for awhile and chat. Her pride and joy was talking about her nephew, Anthony Berry, and her great niece Abigail Berry, and great nephew Andy Berry. Although Frances did not have any children of her own, she always said that Anthony, Abigail and Andy were her children. She loved them so much. They were her pride and joy. I would ask her what have you been up to, and she would smile and tell me that she just picked Abigail and Andy up from school and took them to the Country Cafe for something to eat. The smile came over her face every time she would say their names. She often told me she would do anything for those kids.
Frances was my walking buddy. She would come by the newspaper and peck on the window, motion for me to come and walk with her to the post office. The stories she would tell me about Little Washington would make you laugh. Some I had heard before but there were others I didn't know about.
Frances retired after serving as Rappahannock County Treasurer for 52 years. I have to say that Frances was not for new changes in her job. She did not like working on computers, that was for sure. She often told me that for all the years she'd been working as Treasurer she preferred the pencil and she was not going to change now. She stuck with that.
She was a member of the Washington Baptist Church. She enjoyed hearing Pastor Phil Bailey preach and hated to see him leave the church.
Surviving are three sisters, Julia Atkins of Sperryville, Shirley Berry of Washington and Mary Lee Atkins of Washington. She is also survived by her devoted nephew, Anthony Berry, great niece Abigail Berry, and great nephew Andy Berry.
A funeral service will take place Thursday, Sept. 26, at 1 p.m.. at Washington Baptist Church, 180 Gay St. Washington, followed by the interment at the Washington Masonic Cemetery. Memorial contributions can be made to the Washington Baptist Church.
Rest in peace my friend!
Sign of fall
The Autumn Equinox arrives Sept. 23, the first day of fall and the start of shorter days and longer nights for us. I hope everyone will enjoy the cooler temperatures that will be coming our way. Signs of the beginning of fall: Rappahannock Co-op brightened by mums, the leaves are changing colors, the air is getting crisper, and thoughts are turning to BOOO! — Halloween.
Autumn is well and truly on its way (global warming aside) — and for astronomy fans, autumn also means the Harvest Moon, which was this past Friday night, Sept. 13. Although I did not get to see the moon because of the clouds.
Friday the 13th is a spooky enough day for some, as is a full moon. But the occurrence of a full moon on the same day is actually pretty rare for us to see. It previously happened on Oct. 13, 2000 and won't happen again until Oct. 13, 2049.
A trip to Marion 
Doug and Beverly Exline and granddaughter Aubrey Burke and Mae Racer left on Friday the 13th for a short trip south to Marion for a baby shower for Leska and Paul Stoots, which was on Saturday at Atkins Church of God. 
On Saturday morning, Danny and Hope Huff from Washington attended the shower. They visited with family while they were there. According to Beverly, Leska and Paul received many nice gifts for baby "Stoots," who is to arrive around Oct. 27. 
New Town Clerk
A new face in town, Barbara Batson, is the new Town Clerk. Barbara started her position on Wednesday, Sept. 4. She lives in Rixeyville (since 1999) with her 3 children, Rebecca 17, Jacob 15 and Ryan 13. She previously worked in the private sector for 25 years working on federal contracts with the US Navy, Army Corps of Engineers, Dept of Reclamation, and DoD.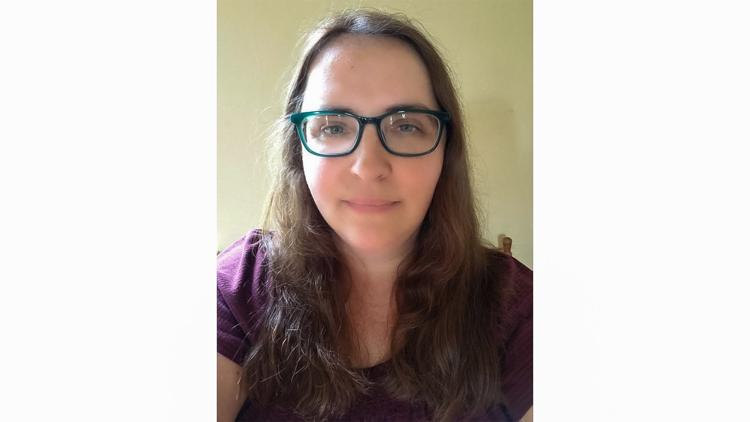 Barbara attends Culpeper United Methodist Church. When she is not working she is enjoying football games, reading, Bible studies, and of course loads of activities with her children.
I spoke to Barbara by phone on Tuesday morning. She said that she was "excited to be working with the town and the new adventures that lie ahead." 
Stop by the Town Hall and welcome Barbara to our community.