The fall has been good to many Rappahannock businesses, all things considered. The weather ushered in visitors eager to dine outside amid resplendent views of the changing leaves. And that made it easier for the county's food and beverage establishments to make up revenue lost when operations closed or customers dwindled in the spring.
"We're busier now than we've ever been," said Van Carney, a co-owner of Pen Druid Brewing.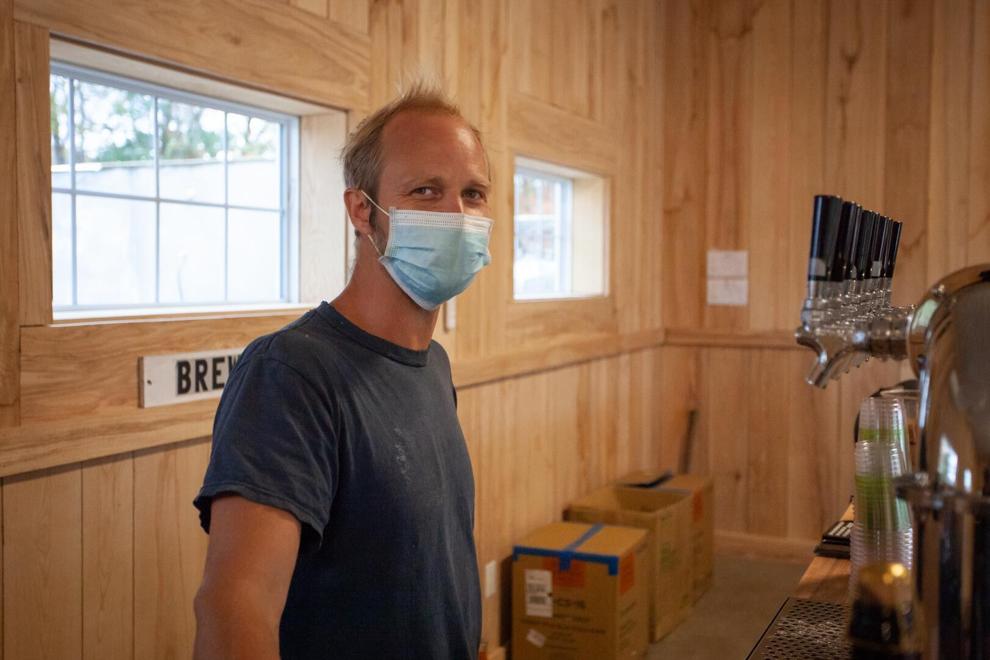 Its new venue off Sperryville Pike opened at the start of October to rave reviews and lines of traffic on the weekends. Tucked amid the Blue Ridge Mountains, its large outdoor space allows for adequate spacing and scenic vistas — perfect for pandemic times.
When business first shut down last spring under state-wide mandates aimed at stopping the spread of COVID-19, Pen Druid spent weeks pivoting to shipping bottles and filling pick up orders. But customer numbers have bounced back since businesses re-opened in June, helping repair the dent the spring shutdown put in profits.
Meals and lodging taxes tell a similar story. Funds received fell by nearly half — from $84,065 to $44,505 — in the first quarter of the fiscal year, which corresponds to when closures were implemented to stop the spread of the coronavirus. As things started to open back up, they rebounded just above what they were a year earlier, to $84,975.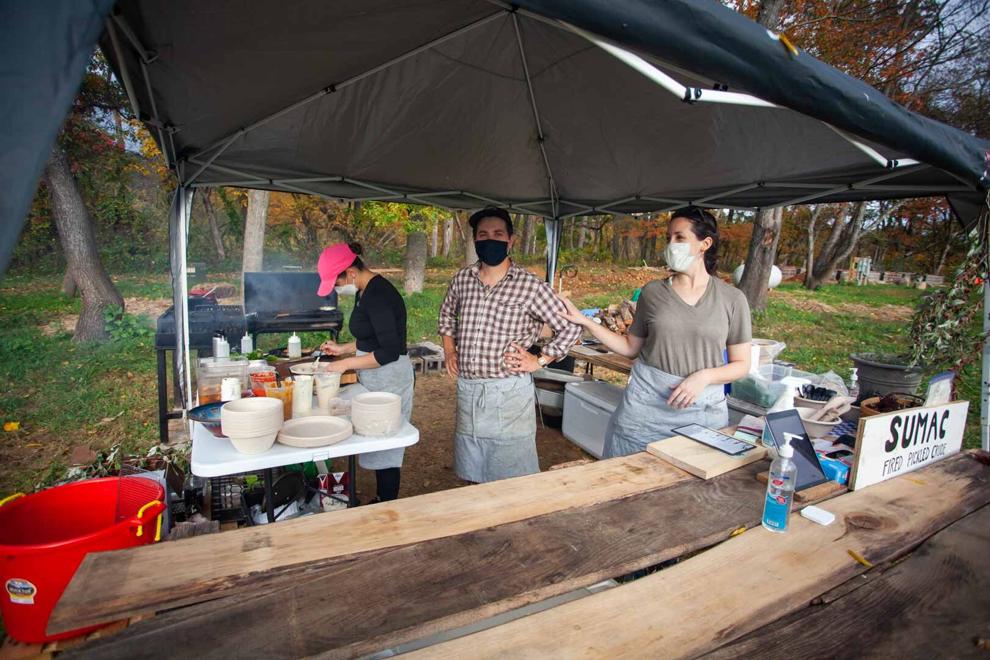 Sales tax revenue was already up by 10 percent year-on-year for the first quarter, possibly due to the spike in online purchases. (Rappahannock receives the sales tax for online sales if the goods are shipped directly into the county). 
"If we continue on this path, it looks like we're going to come out higher than anticipated or budgeted for on sales tax, and we might come out higher or right on target for meals and lodging," said Rappahannock County Treasurer Debbie Knick.
"That is a great thing for small businesses in Rappahannock," she added. 
But winter is coming. And with so many unknowns — weather, demand, coronavirus caseloads — businesses are trying to prepare for whatever comes
Many of the same businesses that have benefitted from boosting their outdoor service this fall are concerned about what's going to happen when the cold weather sets in, said Theresa Wood at Businesses of Rappahannock. While losses earlier in the year could cut into whatever cushion would have gotten them through the winter. 
Keeping the outdoors open ...
Pen Druid's indoor space will stay closed this winter. Customers can continue to order from a table at the front and take their drinks to the field. Bottles will be available to go. They don't plan to provide heaters or fire pits, which could lead to clustering, said Carney. 
Unlike a restaurant, however, people can stop by the brewery as they please, giving them more flexibility in terms of seating.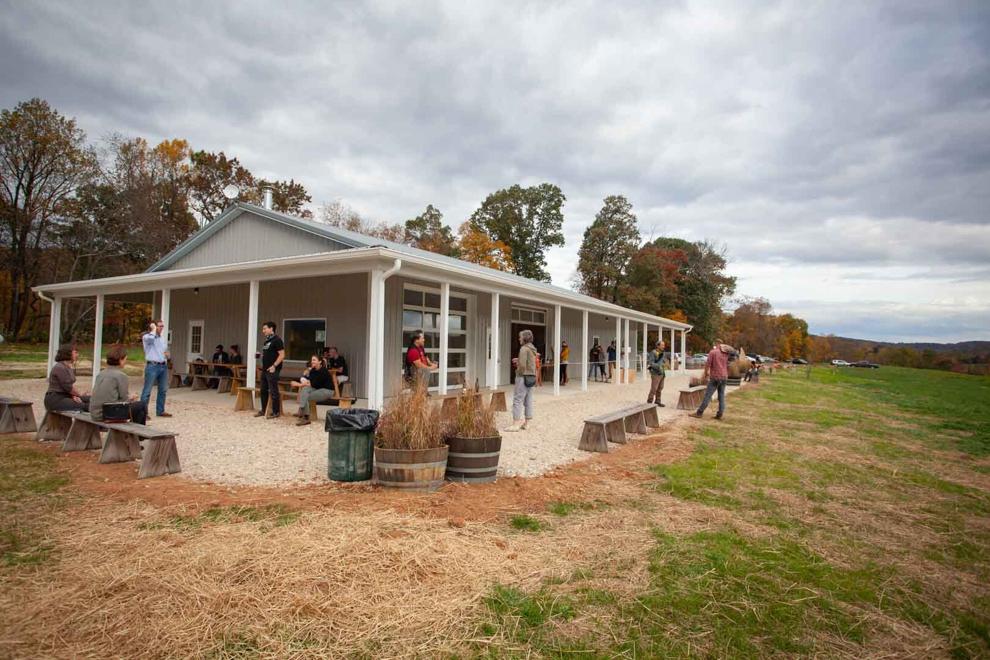 Hopkins Ordinary Bed and Breakfast + Aleworks will continue its outdoor table service and has installed infra-red heaters at every seating area in the garden. They'll continue to run the B&B throughout the winter but are not opening the indoor section of the brewery because it's too small to allow for adequate distancing, said co-owner Sherri Fickel.
Off the Grid on 211 outside Sperryville will provide a tent-covered dining area behind the building with heat lamps and heated seat covers. A tent out front could allow some additional seating. General Manager Anita Carshult said they're thinking about adding fire pits near the picnic tables. They have no plans for indoor dining, but Carshult  said they're working to open the retail area so people can enter and make purchases.
Griffin Tavern in Flint Hill has put a tent over its deck and will add clear sides and another heater to allow for outdoor dining until the New Year, said owner Debbie Donehey.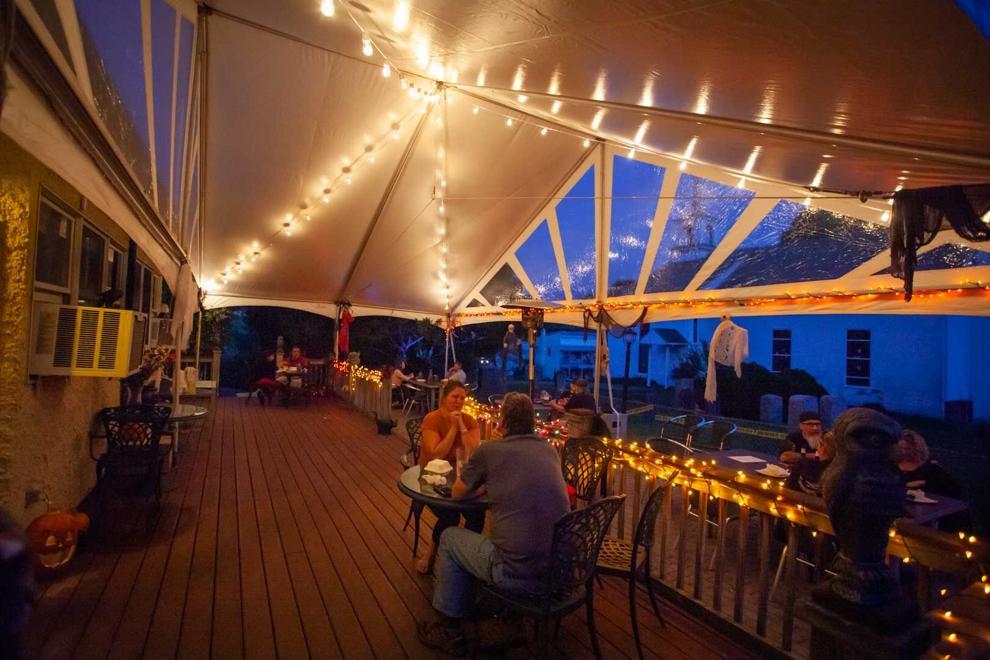 In the winter, they plan to add some additional groceries for purchase as well as prepared frozen food to go. They'll also continue to offer indoor dining, though they've reduced seating capacity to about 45 people and are not serving upstairs.
The Inn at Little Washington and Three Blacksmiths are again serving indoors under new procedures aimed at spacing and enhanced sanitation.
The Blue Door Kitchen and Inn in Flint Hill has installed six-foot by four-foot dividers in its dining room and bar to separate each table and special filters to improve ventilation. The outdoor deck will still have a handful of tables with heaters for those who prefer to dine outside. 
Co-owner Reem Arbid said she's unsure how people will react to moving indoors. But having taken an earlier hit and survived it, she's trying to stay hopeful they'll survive the Covid winter.
When Gordon Wicks asked those who attend his outdoor classes at Stonewall Abbey Wellness in Sperryville what they thought of bringing their classes indoors during the cold weather, the answer was a hard no, he said. 
"Our instructors will continue to adapt and keep the energy levels high during the cold, to keep the body temperatures up and keep people moving," he said.
Yoga and combat sports classes will be inside with a limit of eight and 10 students, respectively, and the gym is limited to five members per hour at one time. All members must pre-register online. They've also installed a UV light filtration system throughout the building to help reduce viruses, bacteria and mold.
Before & After Cafe in Sperryville has placed a plexiglass barrier between the barista and customers as well as a new, taller bakery display case. Customers are only allowed to enter through the back door and exit through the front and must request a key for the bathroom. The inside of the café only has seating for six customers.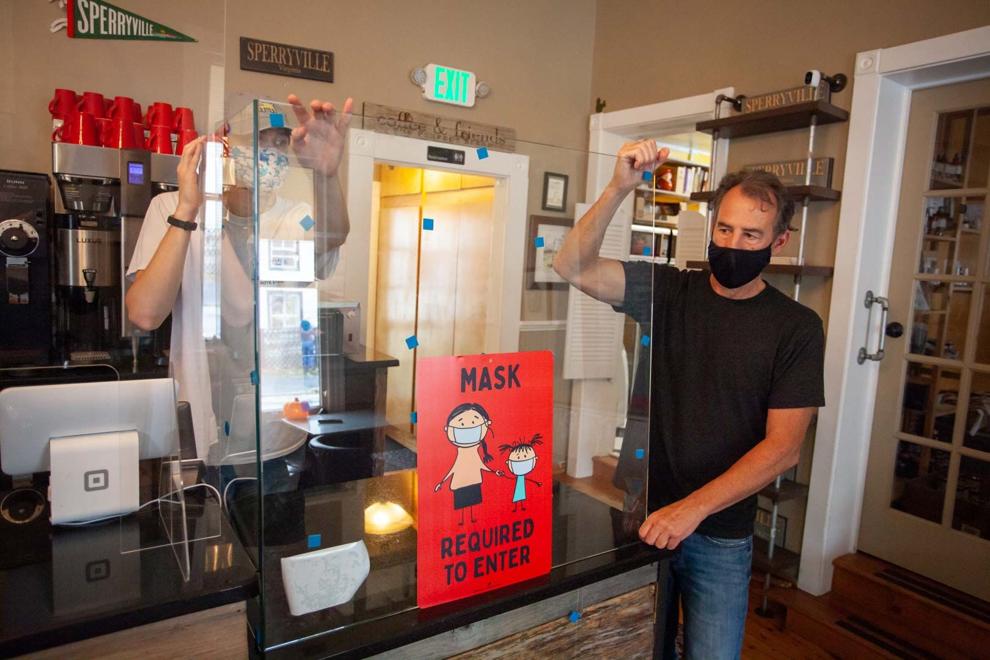 "Our goal is to serve drinks and food in to-go containers and encourage people to exit," said Kerry Sutten. "We do plan to continue to make online ordering available and to have our WiFi and iPad available to allow folks to not enter the building." 
Over the past month, Carshult said they've seen a huge increase in sales even during the week, and she hopes to remain open daily to capture visitors as they leave the park — even if it's just for a coffee or cookie. 
Donehey said net income this fall has helped her recover some losses from the spring, but once the chill sets in she expects online ordering and curb-side pickup to come back. After 17 years in business, she has built up enough savings to hold her through the slower winter months.
"I think it's going to be slow, I think it's going to be depressing, but when March comes around I think everyone is going to come back out again because they're just going to have cabin fever like they've never had it before," she said.
"As long as the winter doesn't get drastically bad, I think we'll do fair," said David Hoff, whose Country Café Pit Stop opened just as the pandemic took hold and has boomed. 
Some are banking on people getting restless working from home and coming out on the days weather permits.
"Part of our thinking is we have lots of days in the winter when it is just glorious," Carney said.
---
---