Through a unique partnership, the Rappahannock News and Foothills Forum provide expanded local coverage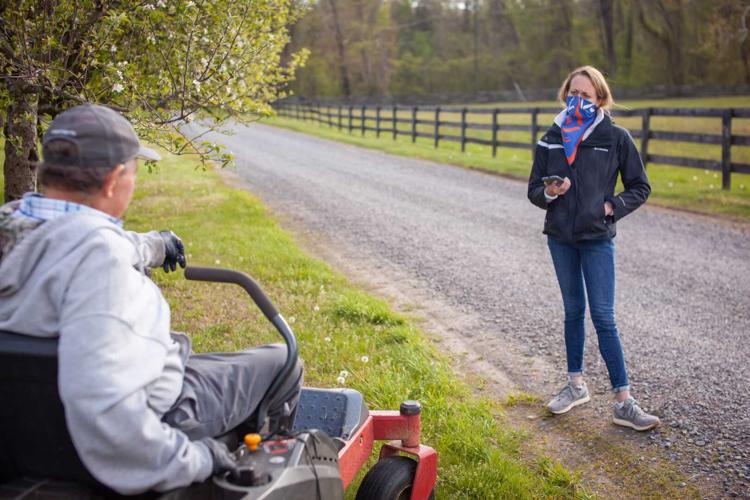 Foothills Forum is a new type of community-supported journalism organization for a time of severe challenges to quality local news in Rappahannock, across Virginia and around the country.
Over the past 15 years, many communities have watched with alarm as their local newspapers have vanished or become greatly diminished. During that period, more than 2,000 outlets — a quarter of the nation's newspapers, many of them weeklies — have gone out of business. As they disappear, so does the fact-based journalism that provides a "shared truth" so essential to local civic engagement.
Democracy suffers in communities where newspapers die. Research has shown that voter participation declines. Government taxes, deficits, spending and wages increase. Political corruption thrives without local journalists to serve as watchdogs. And readers gravitate to ideology-driven national news outlets, further polarizing the citizenry.
Aware that newspapers in rural areas were being especially hard hit, a group of local Rappahannock citizens united to confront these realities. Beginning six years ago, these county leaders began discussions about what could be done to help the venerable Rappahannock News survive and thrive. Led by former newspaperman and Knight Foundation executive Larry "Bud" Meyer and longtime philanthropy executive Bill Dietel, these local residents worked closely with others and with the News to explore options. Jed and Jill Duvall gave the shell of their foundation to create the new nonprofit.
Reasoning that local readers might provide financial support, they created Foothills Forum, a private, independent nonprofit news organization dedicated to researching and reporting the kinds of in-depth explanatory stories that could rarely be produced by the small, stretched staff of the News.
Foothills partnered with the University of Virginia's Center for Survey Research to conduct a countywide survey to identify and delve deeply into citizens' priorities and concerns. Local focus groups helped identify the original topics of news coverage.
Foothills then brought on board respected freelance journalists to produce deeply reported stories on topics that people had identified as important. Among them are the county's inadequate cell and broadband coverage, the availability and affordability of local housing, lack of transportation for the elderly and infirm, environmental quality, the opioid crisis, government spending and taxation, and the challenges of providing health care for an aging community.
Foothills Forum's reports in the Rappahannock News have won top honors from the Virginia Press Association for in-depth/investigative journalism four years in a row, and Meyer and Dietel have been recognized by the Virginia Press Foundation as journalism innovators. In addition, the Foothills Forum model has been cited nationally as one that might be replicated in other communities.
Foothills continues to grow. Its funding, from individual contributions by more than 200 local citizens as well as from foundation grants, is increasing. As the 2020 pandemic worsened, Foothills and the Rappahannock News teamed to produce a free emailed newsletter — the C-19 Daily Update — that provides local coronavirus updates. More than 1,000 people have subscribed. Foothills and the News also launched a daily text service highlighting local COVID developments and other top stories.
---
Foothills Forum and Rapp News: FAQ
What is the purpose of Foothills Forum? 
Foothills has one overarching goal: journalism that is authoritative, fair, independent, nonpartisan and of service to our community.
How do we know that Foothills Forum is independent of outside individuals or groups?
From its start Foothills has committed to maximum transparency in its work. Foothills' website discloses its volunteer board of directors, its financial donors, governmental filings, and its working agreement with the Rappahannock News. The board meetings of the Forum are open to the public.
How does Foothills Forum decide what to write about?
Our aim is to report on matters of importance to the community. We are guided partly by the initial Foothills survey conducted by UVa. In addition, our reporters keep their ears close to the ground, as do members of Foothills' board of directors. We also have a Research & Journalism Committee composed of supporters – many with journalism backgrounds – who meet periodically to provide guidance on topics and issues.
How does a reader know that Foothills Forum is responsible for a story in the Rappahannock News?
Foothills reporters are identified with bylines in the paper that make clear their association with the nonprofit. In addition, often when Foothills contributes to the newspaper a long or prominent article or feature, the newspaper will publish a separate statement that explains Foothills and its role.
Where do Foothills' journalists come from? Are they paid? 
Our reporters – many with long ties to Rappahannock – are professional, experienced journalists who have worked for prominent news organizations. They are either paid by the story or are on modest retainers. Foothills also helps pay for a graphics designer and a photographer.
Who edits the stories?
Editing Foothills' stories is a highly collaborative effort involving Foothills' experienced volunteers, its reporters, and the Rappahannock News staff.
Is the Rappahannock News required to use stories that Foothills Forum produces?
No. The newspaper always makes its own decisions about what it publishes. The Forum's stories appear in the News under a legal agreement stipulating that the newspaper is not obligated to publish them.
Is Foothills unique, or are there other nonprofit journalism outfits like it?
Foothills is part of a large and growing nonprofit journalism movement of so-called "community news organizations." These independent nonprofit groups fill the void left by local newspapers that have either disappeared or are greatly diminished. Foothills is distinct in that it exists to supplement an existing newspaper. Most other community news organizations serve to replace local news organizations that have been lost.
---
A look at the folks bringing you the news
Dennis Brack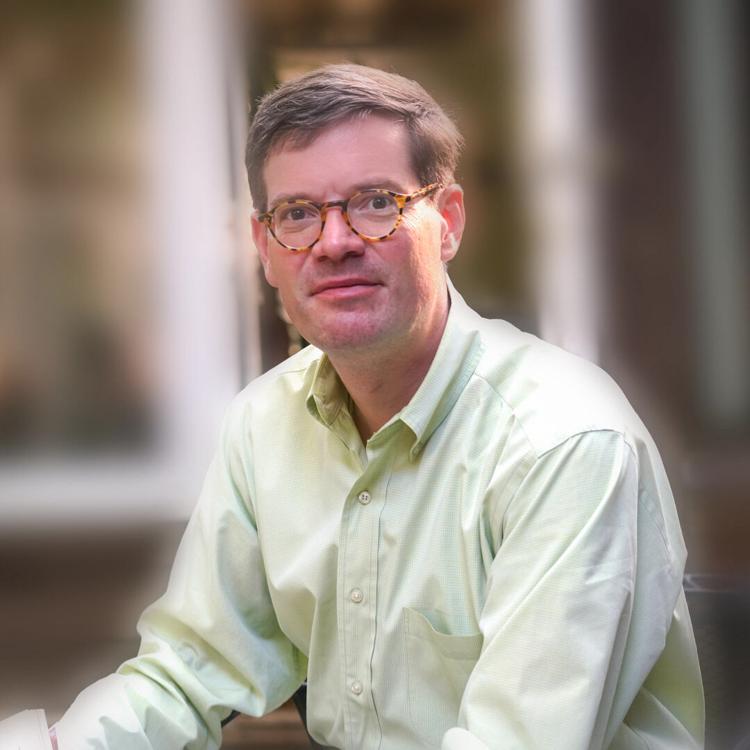 Grew up: Fairfax, Va.
Career: President of Rappahannock Media, publisher of this newspaper. Previously, design and creative director of The Washington Post.
Recent stories: Presentation of the "Protecting Paradise" environmental series.
What drew you to journalism: "I grew up around the news business and discovered early on that I loved being able to learn things and help inform others."
A great day in Rappahannock: "Hiking near Sperryville with my best friend."
Tim Carrington
Grew up: Richmond, Va.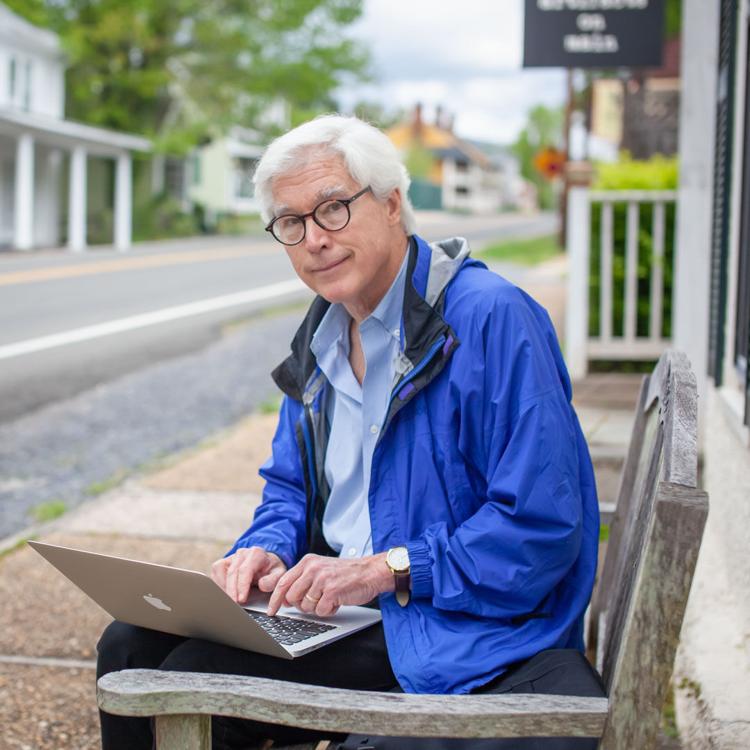 Career: Reporter at McGraw Hill Publications; reporter at The Wall Street Journal in New York, Washington and London; Senior Communications Officer, World Bank.
Recent stories: Taxing land and landscape; unpacking county budget.
What drew you to journalism: "It revolves around the question: What really happened?" 
A great day in Rappahannock: "A morning walk on a county road; lunch by the stream at Off the Grid; sunset at Pen Druid; evening painting session in my studio."
Luke Christopher
Grew up: Washington, D.C. via South Africa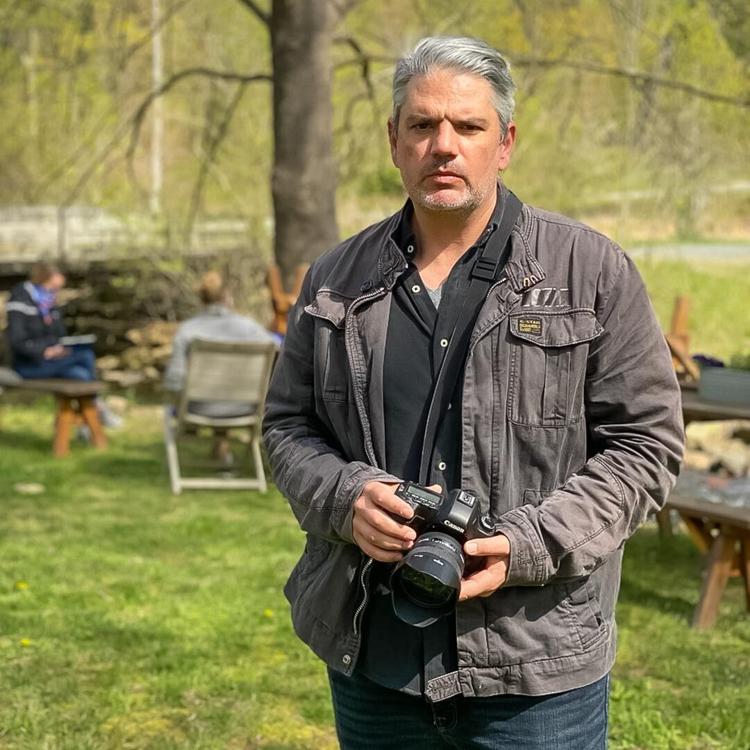 Career: Freelance and contract photographer and videographer with work published by The Washington Post, Washington Times, Washingtonian, Discovery Channel, the Embassy of India.
Recent stories: Photographs for environmental, economic and health series; video of Rappahannock County government meetings.
What drew you to journalism: "Having lived in three different countries before coming to the U.S., I was always drawn to understanding the details of how different cultures work."
A great day in Rappahannock: "It's not just the scenery; I am awed by the diverse tapestry of people that make this county so unique."
Patty Hardee
Grew up: Tampa, Fla.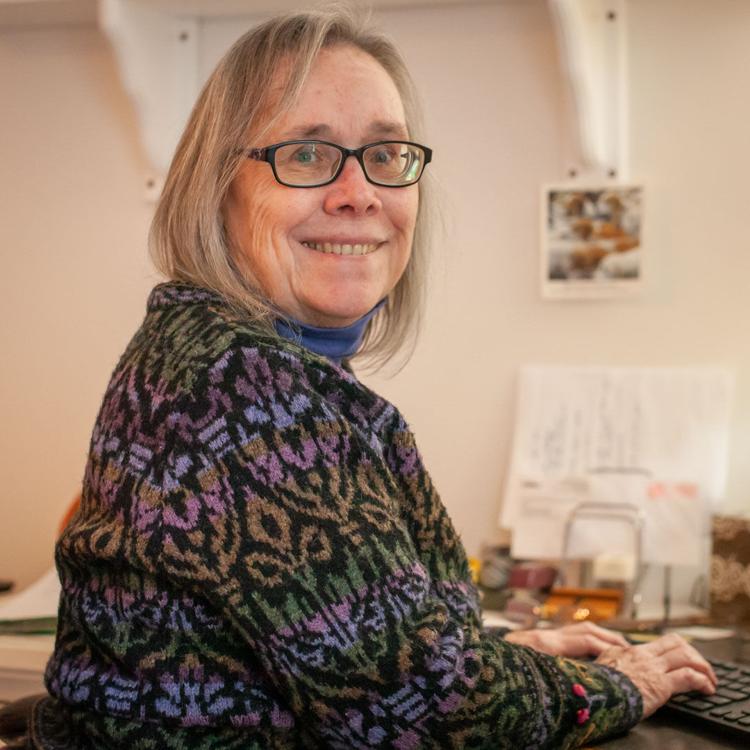 Career: Comic, actor, marketing writer.
Recent stories: County zoning ordinance amendments, malicious wounding case.
What drew you to journalism: "It runs in the family."
A great day in Rappahannock: "Last matinee of the community theater Christmas play and then celebrating with the kids at the cast party."
Bob Hurley
Grew up: Detroit, Mich.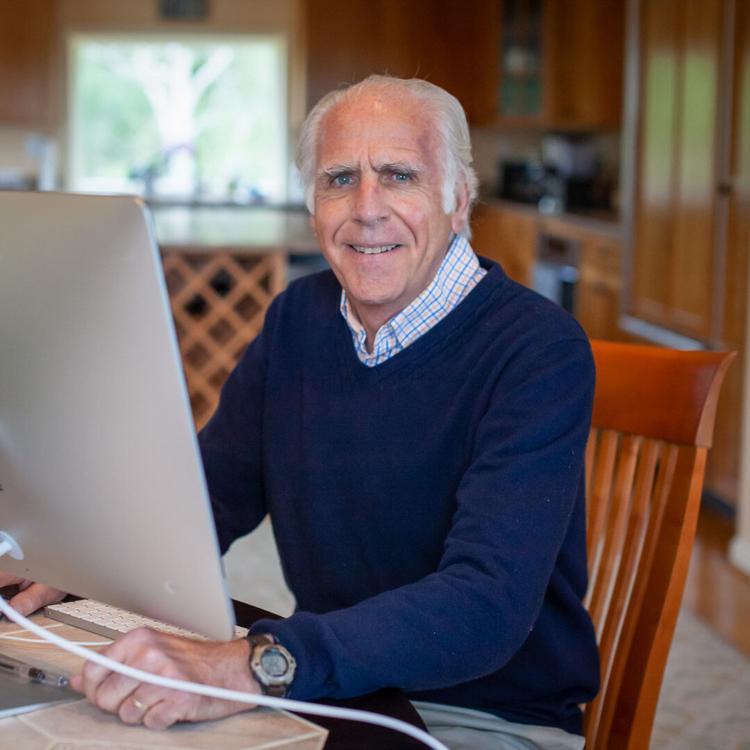 Career: Production team, ABC News; media relations, National Wildlife Federation; U.S. Senate staff director; government relations consultant.
Recent stories: Doer's Profiles; election coverage; impact of COVID-19 on Rappahannock.
What drew you to Journalism: "A strong interest in public policy and current events and the importance of communicating that information to the public." 
A great day in Rappahannock: "Fly fishing in Shenandoah National Park." 
John McCaslin 
Grew up: Old Town Alexandria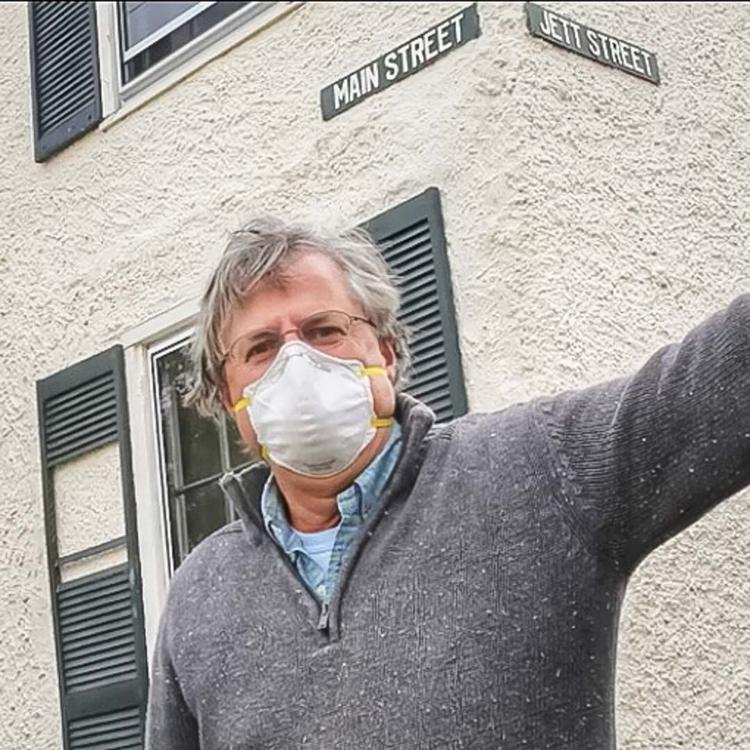 Career: Editor, Rappahannock News; executive VP/host, Talk Radio Network's America's Morning News; syndicated columnist, Los Angeles Times and Tribune Media; White House correspondent, editor and Inside the Beltway columnist, Washington Times; author and pundit.
Recent stories: Sallie Morgan, Rapp Citizen of the Year; Phil Irwin's voice will be missed; untimely death of councilman Raymond Gooch; mixed-use development coming to Washington?
What drew you to journalism: "The need to know."
A great day in Rappahannock: "Hiking with Luna, the miracle dog."
Rachel Needham
Grew up: Albemarle County, Va.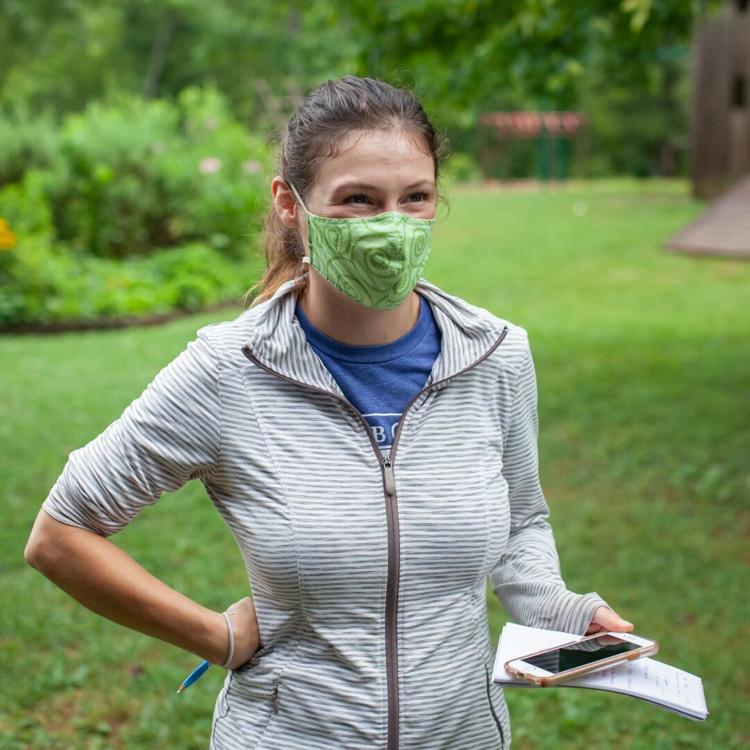 Career: Formerly an outdoor rock climbing guide and neighborhood bartender; now a staff writer for Rappahannock News.
Recent stories: Comprehensive plan and zoning FAQs; Rapp Women for Guns; Rapp students.
What drew you to journalism: "Love having an excuse to strike up a conversation with anyone."
A great day in Rapp: "A long hike with my dog, George; an afternoon cider at Pen Druid; stargazing on a friend's porch."
Randy Rieland
Grew up: Pittsburgh, Pa.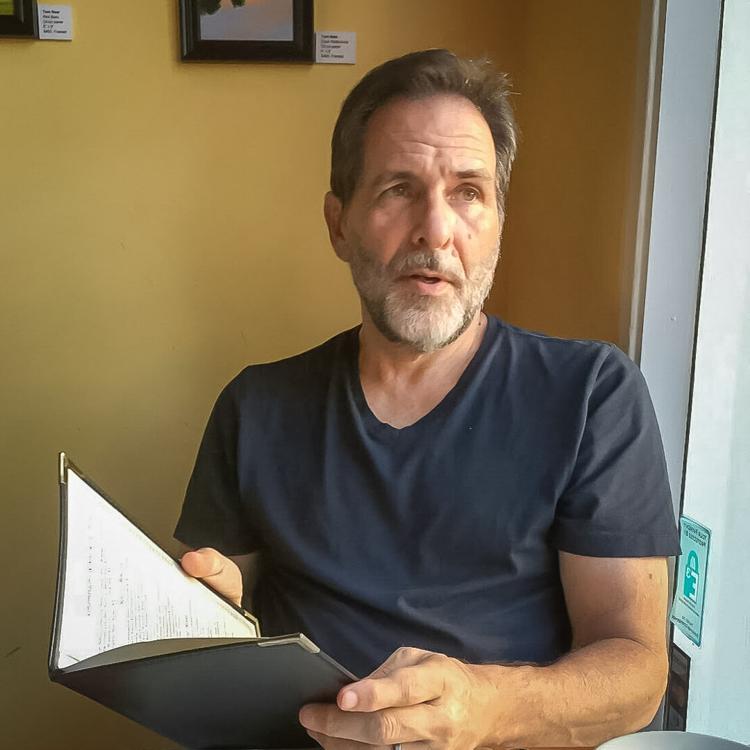 Career: Newspaper reporter in Pittsburgh and Baltimore; magazine editor/writer in Washington, D.C. Switched to digital media at Discovery Communications in 1995, and ultimately head of digital media for Discovery Channel.
Recent stories: "Protecting Paradise" environmental series; county broadband; school reopening; rural healthcare.
What drew you to journalism: "I love storytelling."
A great day in Rappahannock: "Driving around and discovering amazing views I've somehow missed."
Sara Schonhardt
Grew up: Columbus, Ohio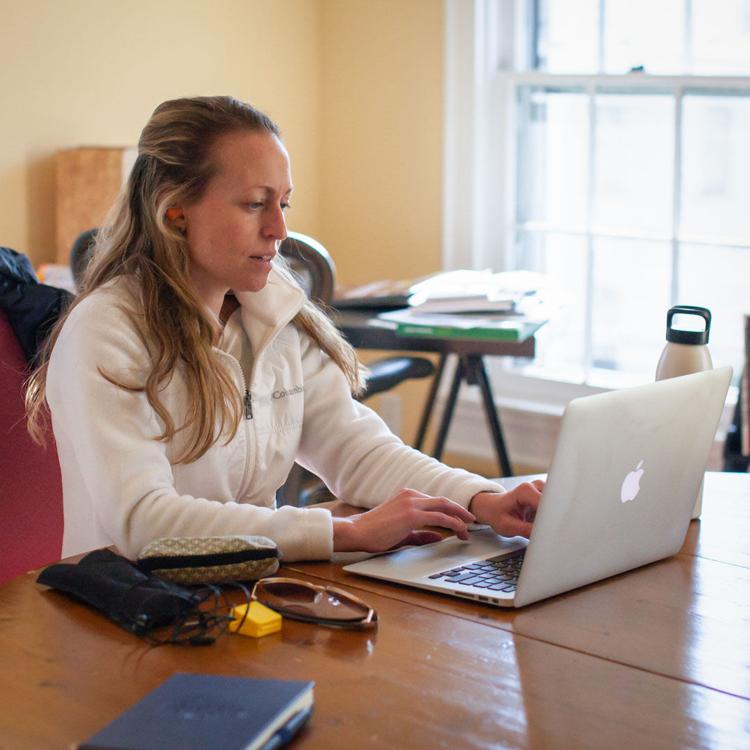 Career: Reporter in Thailand, Cambodia and Indonesia for The Wall Street Journal, among others. Currently managing editor for an environmental news nonprofit.
Recent stories: Housing; water and soil quality; comprehensive plan developments; COVID-19 impact.
What drew you to journalism: "Justice, truth, accountability. Ability to always be learning."
A great day in Rappahannock: "Dawn run down Harris Hollow or a hike up Little Devils Stairs; takeaway from Country Cafe Pit Stop on a porch with friends; sunset at Red Oak Mountain; local brews and stargazing."
Laura Stanton
Grew up: St. Louis, Mo.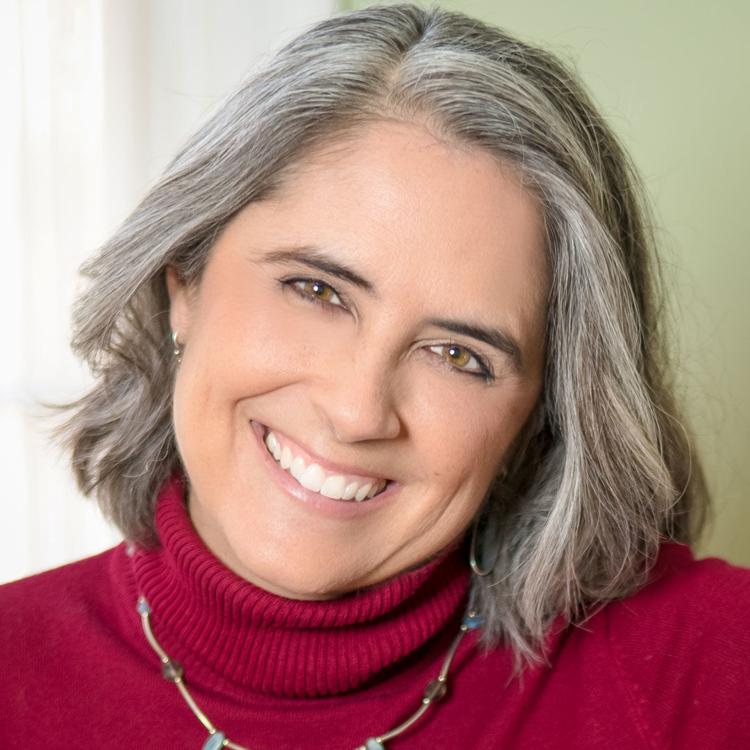 Career: Graphic artist for The Dallas Morning News, Chicago Tribune and The Washington Post. Currently run LaVidaCo Communications with journalist husband, David LaGesse, which focuses on visual storytelling in all forms. 
Recent stories: "Protecting Paradise" environmental series; county broadband, school reopening; rural healthcare.
What drew you to journalism: "I am drawn to the blend of words, pictures, data, and art in an effort to accurately reflect life as we know it -- or maybe introduce us to life outside our own experience."
A great day in Rappahannock: "Wine on a blanket with a view."
---
{ Sign up for the C-19 Daily Update, a free newsletter delivered to your email inbox every morning. }
---