Persistent pandemic frustrates public schools
It's not surprising that Superintendent Shannon Grimsley and her staff at Rappahannock County Public Schools felt pretty good about the start of classes last August. 
---
---
They had just weathered a distinctly abnormal school year of hybrid class schedules, mask mandates, desks with plastic barriers and teaching grade schoolers about social distancing. But despite their share of challenging times and frustrating moments, the students and staff managed to avoid a major COVID outbreak. 
Only 20 positive cases were reported during the year, and when the Class of 2021 graduated last May, those seniors were able to parade through the high school's gym like old times.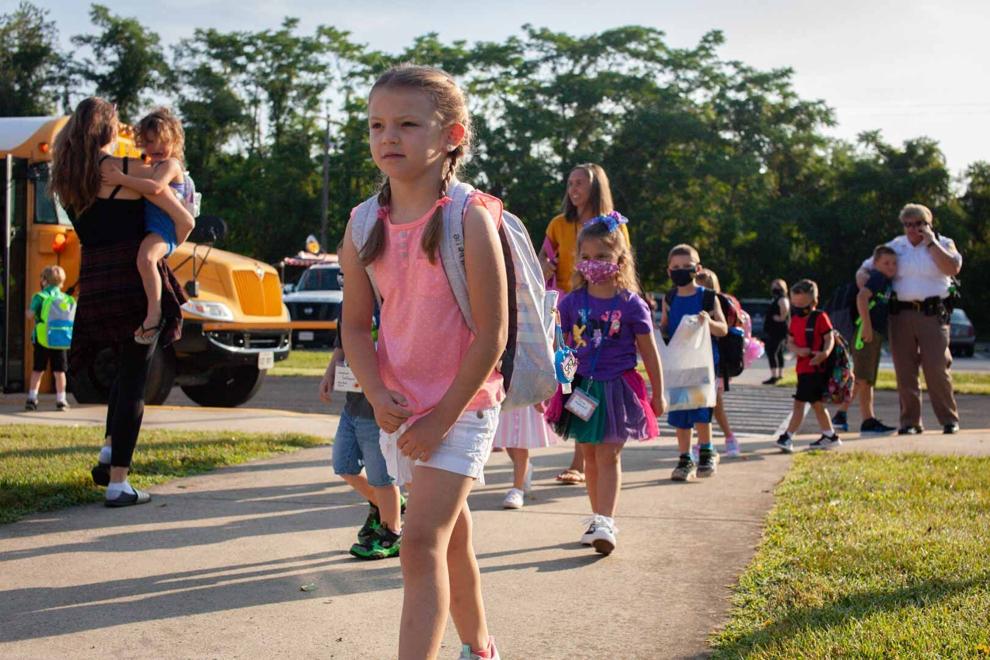 When classes resumed three months later, it was a very different story. Almost immediately, COVID cases in the schools escalated. Within two weeks, the school district had 25 active cases and more than 142 students and staff members home on quarantine. In-person classes were canceled the last week of August.
"We all felt very frustrated," said Grimsley. "All of the data and guidance that we were receiving at the time indicated that we were okay to begin the way we did."
When students returned the following Monday, the district had turned back the clock and reinstated past precautions. Desks were rearranged into small pods, classes could no longer mix at recess and students were back to eating lunch at their desks. A regularly updated dashboard tracking cases and quarantines was added to the district's website. 
The district also scrambled to hire more contact tracers, creating a six-person team. Its job was complicated, however, by the fact that the Delta variant of COVID was then surging. Not only was it more contagious than its predecessors, but its symptoms were different and more difficult to spot. 
"Last year you could almost tell immediately because of the loss of taste and smell, and fever would pop up " said Grimsley. "But this time, you didn't have a lot of fevers. It was more like allergies. Parents would send their kids to school thinking they just had seasonal allergies."
---
---
More, smaller, but not insignificant spikes followed in September and October. The first, primarily in the elementary school, resulted in 70 people quarantined at one point. The second hit the high school harder, with a dozen positive COVID cases and more than 50 people quarantined. Concern about some students not complying with the district's pandemic policies reached the point where Grimsley suggested some activities, such as Homecoming, might have to be canceled. But that didn't happen.
The school district's COVID story took another twist that month during a talk by U.S. Rep. Bob Good to a government class. In response to a question, Good, a Republican who represents Virginia's 5th Congressional District, encouraged the students to disobey the state's mask mandate. It became a national news story.
"They had already been studying the different positions on this so it wasn't a surprise to them," said Grimsley. "But it became a teachable moment about the media. They were like, 'Oh my gosh, we made 'Rolling Stone.' So, why was that? What's going on in the political climate?"
---
The latest
Grimsley has seen other ripple effects of the ongoing pandemic, such as the impact on the mental health and learning skills of students, especially younger ones. "The literacy piece is difficult, and we're seeing behaviors we haven't seen before. Some are having trouble with structure since they're back in school full time."
She's also concerned about the consequences of the state's quarantine policy. The Virginia Department of Health now requires that any student or staff member exposed to someone who tests positive must quarantine for 10 days. That can be disruptive not only for students, but also for their families. Because of the unpredictable nature of quarantines and the high cost of sporadic child care, she said the school district has lost 15 students this year because parents have instead chosen to quit their jobs and home-school them.
Grimsley's analysis of the school district's data revealed that only 1.4% of the people quarantined because they had been exposed to a positive COVID case in school actually developed COVID themselves. That prompted her to survey 46 other school districts in the state and they likewise had a very low percentage – 2 to 4% – of quarantined people who developed COVID after exposure to a positive case in school.
"I've been advocating that if we have good mitigation policies in place, we shouldn't be quarantining healthy kids for 10 days just because they had some exposure in school," she said. "We can send out a note telling parents their child has been exposed and they should watch them for symptoms. And if they become symptomatic, keep them at home.
"We need to look at this because it can be devastating to families."   
In mid-December, the Centers for Disease Control and Prevention endorsed a "test-to-stay" approach where students who had "close contact" with a classmate infected with COVID can avoid quarantine as long as they themselves test negative.
---
What's next?  
It's likely that the RCPS school board will need to take another vote soon on whether a mask mandate should be maintained. Last August, it voted in favor of making masking optional, but that was superseded by a mandate issued by Gov. Ralph Northam.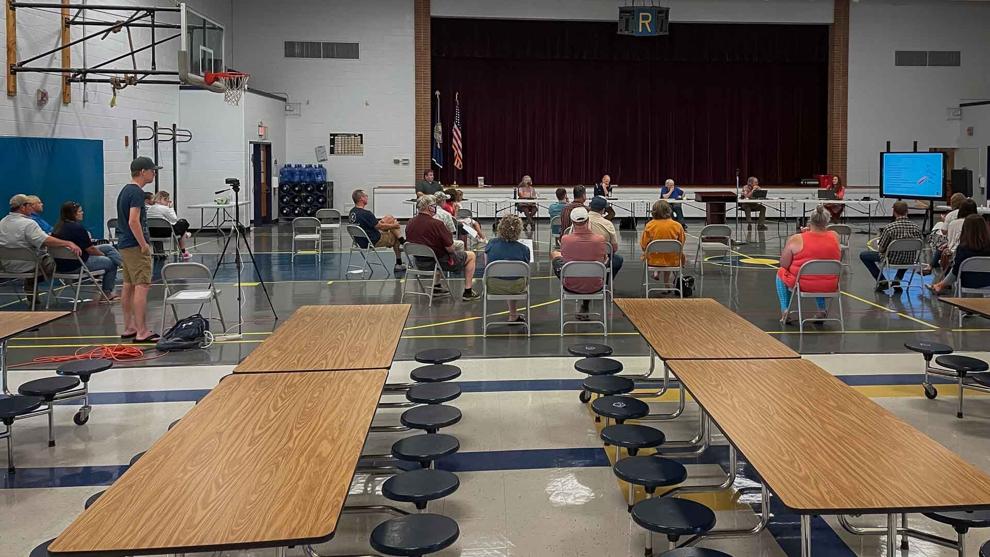 But, at the board's December meeting, Dr. Colin Greene, outgoing director of the Rappahannock-Rapidan Health District, pointed out that Gov.-elect Glenn Youngkin has indicated he will end the state's mask mandate, and instead leave the choice up to local school districts.
This comes at a time when Omicron, the latest variant of the coronavirus, is on the rise. While it has so far been found to cause less severe effects than the Delta variant, it also is highly transmissible. 
"Under the current protocol, I'm very concerned that it's going to put a lot of people out of school again," said Grimsley. "Our staff is close to 90% vaccinated, but if it somehow evades vaccination, I'm going to have a lot of staffing issues."
---
Dr. Shannon Grimsley, RCPS Superintendent:
WHAT WORRIES HER: "Navigating through what will be a very difficult budget year based on what has been proposed, paired with pivoting as necessary with whatever the pandemic has next in store for us."
WHAT GIVES HER HOPE: "Our incredible student body and staff. I'm so thankful our staff is staying as motivated as possible to do the best they can for the kids. And I think they can see how happy the kids are just to be in school and be with them."
BY THE NUMBERS: Through mid-December, 109 students and staff have tested positive for COVID this school year. A total of 529 quarantines have been ordered, with some people quarantining more than once.
By Randy Rieland — For FoothillsForum
---

Foothills Forum is an independent, community-supported nonprofit tackling the need for in-depth research and reporting on Rappahannock County issues.
The group has an agreement with Rappahannock Media, owner of the Rappahannock News, to present this series and other award-winning reporting projects. More at foothillsforum.org.