A Foothills Forum/Rappahannock News occasional series
Give them a chance and Rappahannock County citizens will speak freely about what divides us – and unites us – living in this place we call home.
Beginning in January, a team of Rappahannock News reporters and Foothills Forum volunteers conducted lengthy not-for-attribution interviews about the rise of conflict and the decline of civility with nearly five dozen Rappahannock citizens of all ages and political persuasions.
The 11 interviewers asked similar questions of the respondents. What's behind the increase in divisiveness and conflict? In contrast, what unites us, and where can you see it? What, if anything, can be done? 
To launch this ongoing series, the interviewers spoke to Rappahannock residents with a range of ages, races, education levels, political leanings, socioeconomic standings and length of time living in the county.
---
Why are the divisions in Rappahannock getting sharper?  And where is the common ground?
By Randy Rieland — For Foothills Forum
"If you can't keep a civil discourse, you've got nothing."
It's just one comment from a single Rappahannock resident, but it captures the sentiment of many who feel their community has changed – although not in the way they've long feared. Their misgivings aren't about an invasion of box stores and subdivisions. They're about a different kind of ugliness.
"One thing that bothers me is how often and how quickly differences turn personal now," said a resident whose family has had connections to Rappahannock for quite a while. "It's not just that someone disagrees with you. They'll say something nasty or make fun of you."
No question that there's an undercurrent of disdainful distrust and mean-spirited mockery throughout the country these days, and Rappahannock, for all its idyllic qualities, hasn't been a safe harbor. But there are those who believe that the tensions among county residents have been building for a while. 
Said one long-timer: "Rappahannock hasn't been Rappahannock for at least 20 years."
---
Different shades of rural
The conventional wisdom is that divisions here come down to a "come-heres/been-heres" conflict, those who are new and those who have been here for generations, and there's some truth to that. But a lot of those who offered their feedback in not-for-attribution interviews think the situation is more complicated than how long a person or their family has lived in the community.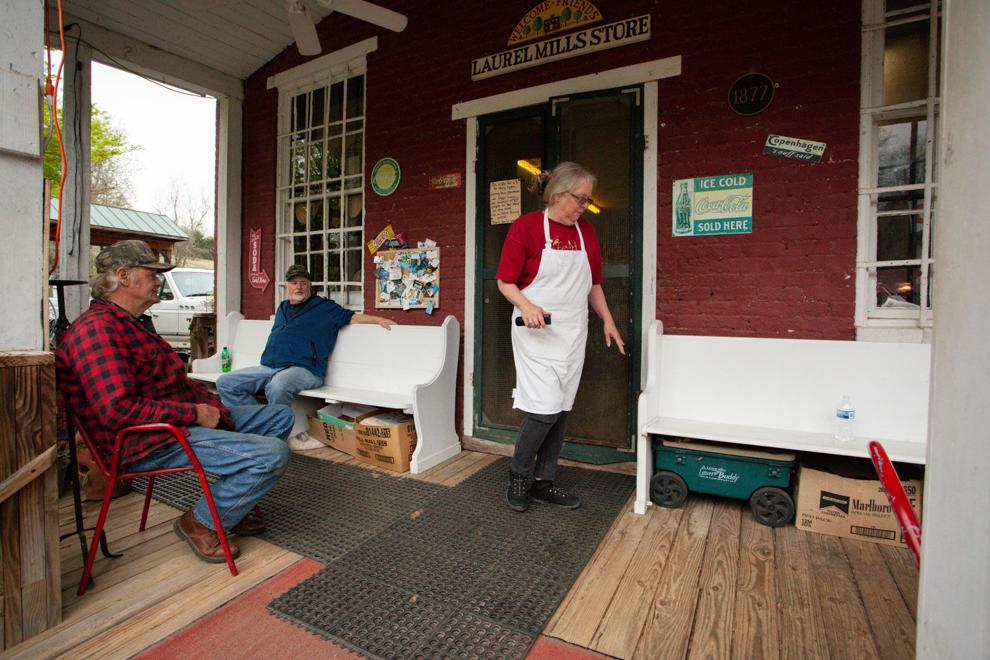 They believe the large income disparity in the county plays a big role, as does the generation gap between retirees and younger residents whose challenges they don't appreciate. According to federal and state statistics, Rappahannock households in the top 1% income bracket earn 33 times that of households in the bottom 1%. At the same time, the county is one of the oldest in Virginia, with more than one out of four county residents now 65 or older, almost double the percentage in 2000. 
Because people tend to stay in their social bubbles, they also can have very different ideas about what it means to live out in the country. 
"You have some people working two or three jobs to make ends meet, and then you have rich retirees," said one resident.  "And their worlds may never intersect."
"Everyone loves the rural lifestyle," added another. "They just define it in different ways." 
That plays out in what many said is at the root of the community's cultural discord – how people view change. One long-time resident, for example, pointed to the transformation of the Town of Washington, and its growing divide with the rest of the county. 
"The Inn at Little Washington was a fault line," he said. "It became a place where rich people came to eat. And the town has become a movie set."
Here's a sampling of other comments:
• "It's simply the concept of change that immediately elicits anger and divisiveness. It doesn't have to make sense. You don't apply reason to it."
• "Everybody wants the county like it is – though the come-heres hope it will include galleries and restaurants, along with the farms and walking trails."
• "People fear that they're going to lose something, that their way of life is going to be dissolved."
• "Strip away the national political conflict and there would still be a chasm between those who distrust change and those who instinctively explore possibly constructive changes. When these inclinations become fixed, it's  a small step to see people who distrust change as being recalcitrant, or even prejudiced, or on the other side, to see those frequently advocating change as being arrogant know-it-alls."
• "I think there has to be some reasonable progress, but you have some people who are pushing so hard on certain agendas that reasonable progress becomes difficult because it becomes an 'us versus them' thing. And then one side doesn't listen to the other."
---
A problem with problem-solving 
Others mentioned a different aspect of change that can fuel friction, one that has to do with addressing social issues.  
One of those interviewed suggested that people who have migrated here with experience in nonprofits have an inclination to identify problems and propose solutions, while longer-term residents see fewer situations as problems, but rather as conditions with which they're used to living.  
That difference in perspective can lead to misunderstandings and resentment, according to a number of those who participated in the interviews. On one hand, they said, organized efforts to solve problems, though well-intentioned, can feel patronizing and even judgmental to some in the county. At the same time, those who see themselves as helping others can feel their efforts aren't appreciated.   
"They're resentful that the natives are not happy they're fighting for them," said one relatively new resident. 
"Some people see the fancy fundraisers of nonprofits and say 'What does that have to do with me?,'" noted another person interviewed. 
"It's not just 'I don't need your help.' It's 'I don't want your help,'" declared yet another.  
---
Milking the divide 
While cultural dissonance isn't new in Rappahannock, many do believe it has grown sharper teeth in recent years. Political Polarization is seen as a driving force, with the pandemic ratcheting up hostility even more as people took sides on masking and vaccination.  
COVID also meant people had far fewer in-person conversations, and it wiped out most of the public events where people from different parts of the community have an opportunity to come together. For many dealing with isolation, social media filled the void. 
And that, in the opinion of quite a few, has made matters worse. Here are some of their comments:  
• "There's such a disturbing difference in how people behave online and in person." 
• "On social media, the voices in the middle seem to be canceled out."   
• "Some people use social media to milk the divide."  
• "There's no such thing as a win-win. If something is good for 'them,' it must be bad for 'us.'" 
• "Both sides are pretty good at weaponizing the ideals they have and demonizing the ideals of the other side." 
---
Fight fatigue 
It would be a mistake, though, to assume that the county is split into two warring camps. At least that's a conclusion shared by many of those interviewed. Their consensus is that most Rappahannock residents aren't feeding the rancor, that a lot, in fact, are feeling what one described as "fight fatigue." 
"When people talk about the divided county, the implication is that 50% are burning with indignation on one side, and 50% are burning with indignation on the other side," said a person with a long history in Rappahannock. "This isn't the case. It's actually 20% versus 20%, with both sides pugnacious.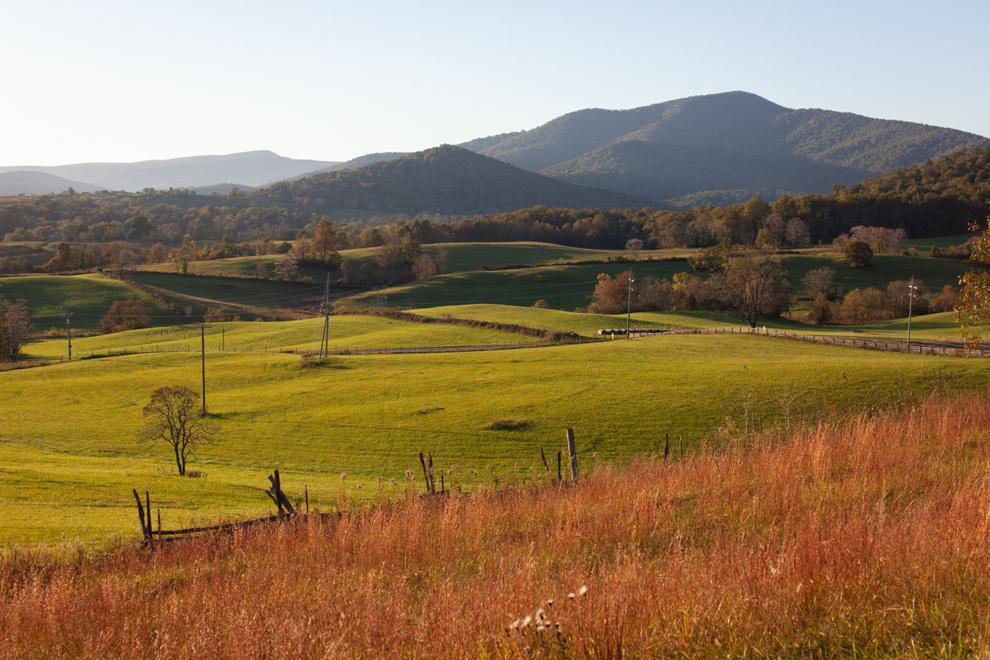 ---
---
"Then there's 60% of the citizens, some liberal/cosmopolitan, some traditional/conservative, who don't reach for their weapons, or lawsuits, and who don't see those holding the other view as evil," he added. 
Several people suggested that the ill will may seem more pervasive in Rappahannock because even if social lives don't intersect, paths inevitably cross more often in a small community. 
"It's more personal here. You know people on both sides," said one of those interviewed. "Some people think that knowing people makes it easier to understand them. But it can also increase the potential for hurt, resentment and a sense of being betrayed by neighbors." 
"While there are certainly benefits from living among people you actually know by name, there's also a downside," noted another.  
---
Common ground 
When people were asked where county residents share common ground, many mentioned the Rappahannock Food Pantry and the public schools, particularly their sports teams. Others pointed out how volunteers on the county's fire and rescue squads work together, and that some local churches have focused on promoting harmony in their congregations.  
Several applauded the efforts of organizations like Rapp at Home and the Senior Center in helping the county's elderly residents, and RappFLOW for bringing people together to protect the county's rivers and streams. Another pointed to the impact of arts programs, such as the Rappahannock Association for Arts and Community (RAAC). 
"The arts can be so important to both getting everybody's creative juices flowing and finding something in common," one said. "That might not seem consequential at the time, but it can be hugely consequential. It gives kids an example of people working together who don't necessarily agree on everything, but who can make it work."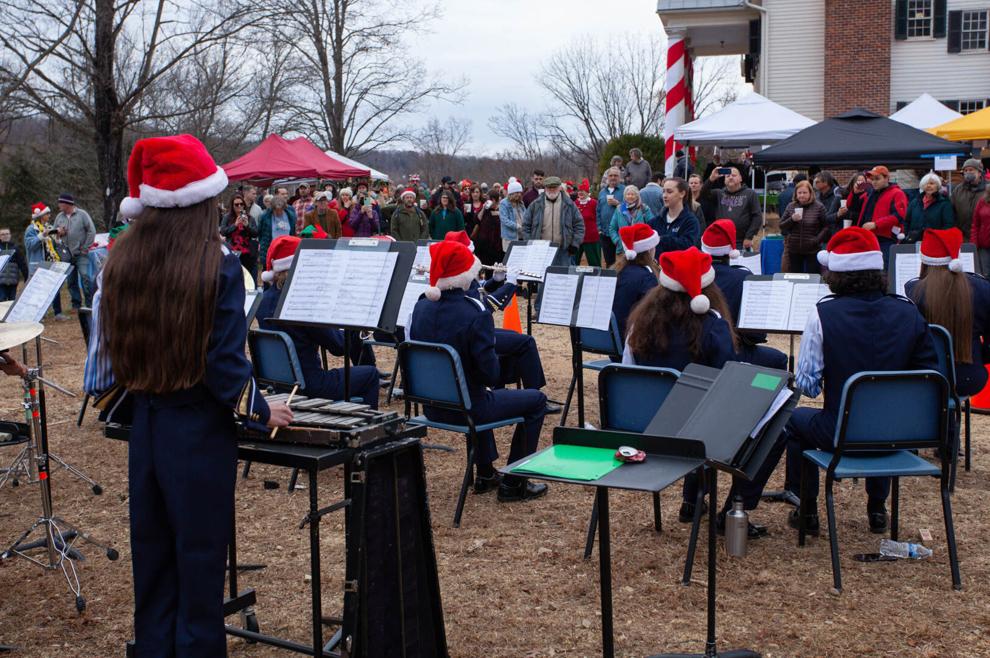 Not surprisingly, a large number of those interviewed said that protecting the county's natural beauty and pastoral lifestyle remains the community's connective tissue.
"There's one great bonding agent – the love of the land, the love of the ingrained beauty that is Rappahannock County. Everybody is locked arm-in-arm in preserving it," said one. 
But the person added, "That's an excuse to allow for extreme behavior when it comes to maintaining the status quo." 
At the moment, as one longtime inhabitant noted, there is no clear external threat to the county's rural identity that people here can fight together. Instead, change is coming more incrementally, from within, and that can stir distrust about where things are headed and who's driving. 
That's why, according to many who offered their opinions, it's particularly important now for people to hear out those with whom they disagree.  
"Once you start a conversation with the attitude that 'I'm here to fight you,' it's almost impossible, in my experience, to break out of that," said one resident. 
Concerns about hidden agendas or knee-jerk negativity can fester if people feel their objectives are misunderstood or their values aren't respected, another noted. She said the key to a more civil Rappahannock is the acknowledgement that different voices matter. 
A relatively new resident who describes himself as conservative put it this way: "I'm very tolerant of other people's views as long as they respect mine." 
Said another: "We have to learn to treat one another as human beings. Degrading each other isn't how we do it."
Andy Alexander, Bud Meyer, Tim Carrington, Bob Hurley, Randy Rieland, Luke Christopher, Ben Peters, Julia Shanahan, Andy McLeod, Stephen Vick, and Sheila Gresinger contributed reporting
---
Video: On a Saturday in May, joining hands for a good cause
The divides in Rappahannock tend to play out in public — angry exchanges at county or school board meetings, insults on social media or yard signs against plans for a bike trail or a boundary adjustment to accommodate the Rush River Commons project.
That will be addressed in the "This Place" series. But so will the moments when divides diminish, when different parts of the community come together to work or play or celebrate a special occasion. Those can be times of harmony that live up to this idyllic setting. One such event occurred recently on Eldon Farms. "Cancer is Messy" was organized to honor cancer survivors and their families, including two young students at the county's elementary school, Anne Genho and Farrah Gates.
To get a feel for that Saturday in May, click above to watch our first "This Place" video.
Produced by Randy Rieland, edited by Cliff Hackel and videography by Luke Christopher.
---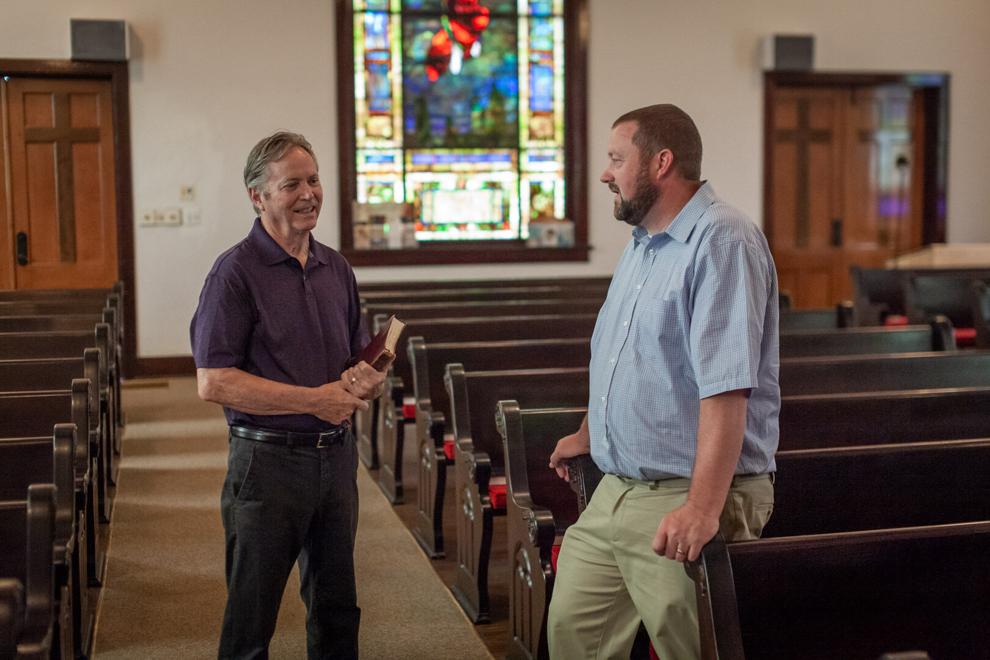 Rappahannock clergy navigate conflict in their congregations: 'We need each other'
You might think that, even as incivility has become more pervasive in the community, local churches have been able to offer some sanctuary.
Some pastors here have, to their dismay, seen more conflicts in their congregations in recent years, particularly over such matters as wearing masks during services. 
"I have seen it firsthand over COVID, whether it was mask mandates or vaccinations," said Rev. Jon Heddleston, who recently retired after 27 years as pastor of Reynolds Memorial Baptist Church in Sperryville. "I've seen the disagreements even in families."
But while they've been disheartened by clashes they've witnessed, some Rappahannock pastors say they're trying to create what one described as "pockets of civil culture" that they hope will spread outward into the community. They acknowledge that they're facing strong headwinds, but believe that they're in a better position than many to take on the challenge. 
"In church, we pray together, we sing together," said Rev. Elizabeth Keeler, rector at Trinity Episcopal Church in Washington. "It's a great environment to bring people together, and you sort of build a bandwidth for tolerance."
Steve Frazier, who preaches at Methodist churches in Flint Hill, Huntly and Sperryville, feels spiritual leaders can help focus their congregants on being kinder and more considerate. "I think you incessantly preach the peaceable kingdom of God, Sunday after Sunday after Sunday. Make it part of prayers. Make it part of Bible study. Say, 'This is what practicing Christians do.'" 
So, what do local pastors see as keys to building civility in the county?
Take the time to find out more about others. What's their story? "Be curious about people's stories, not just their political persuasions," said Keeler. "You're probably going to have something in common. Talk to get outside the degree of separation. In the fullness of our humanity, we actually share things."
Listen to and respect other people's opinions, even if you disagree with them."If we can respect each other, listen to each other. Allow differences, but look for the common ground," said Rev. Walt Childress, pastor at Washington Baptist Church. "That's what civility brings us. Everybody is apt to win more things than they lose." 
Recognize and acknowledge common goals. "Theonly success I've had – which I admit has been limited – has resulted from being able to demonstrate that both sides have something to gain by working together," said Gary Aichele, a deacon at Washington Baptist. "This usually involves getting folks to understand that their interests in making Rappahannock a decent place in which to live and work may outweigh their commitment to some political slogan, or even some personally held belief or value."
Be clear-eyed about the impact of social media and other divisive messaging. "We need to wake up and recognize when we're hearing some kind of delusion of what reality is, whether it's from social media or the national media or whatever it is," said Rev. Jeffrey Light, pastor of Novum Baptist Church in Reva, but a Woodville resident. "We need to recognize that we are better than it is, that we're stronger than that as a people."
Overall, the pastors generally agreed that it's most important that people work to follow the principles central to their faith, that they don't put up walls, but try to be in harmony with one another.
"That's how we were made," said Keeler. "When we fight, and we are estranged from one another, we are going against the grain of our very nature. Even though it can be difficult at times, we need each other."
"Few people are so blessed to live here, or anywhere like Rappahannock," added Heddleston. "So don't ruin Rappahannock. Stop bickering. Quit hiding behind the anonymity of the internet. So far as possible, live at peace with everyone. Let's challenge ourselves by practicing civility. God willing, it may be habit-forming."
— Randy Rieland for Foothills Forum
---

Foothills Forum is an independent, community-supported nonprofit tackling the need for in-depth research and reporting on Rappahannock County issues.
The group has an agreement with Rappahannock Media, owner of the Rappahannock News, to present this series and other award-winning reporting projects. More at foothillsforum.org.