'I'm optimistic that we'll become more resilient and find ways to make it all work.'
---
Shortly after Carl and Donna Henrickson opened Little Washington Winery in November 2011 they started hosting wine boot camps to lure customers. The response was so overwhelming they were hosting two classes a day on the weekends for 25 people each, with a months-long waiting list. 
The two-hour crash course on winemaking, food pairings and more, became a mainstay of their business. Now, it's the only thing aside from their wine club producing revenue.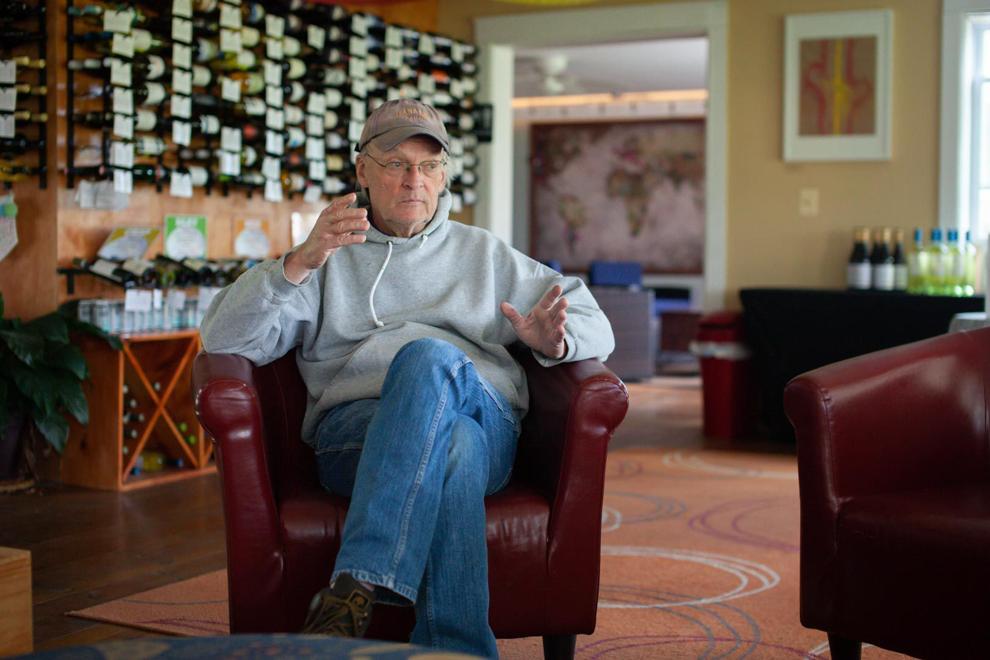 The couple's other lines of business — the winery's tasting room, their Wine Loves Chocolate shop in Little Washington and the Skyline Vineyard Inn — have all been shuttered under state orders to control the spread of COVID-19.
Even the boot camp is a shadow of its former self. Classes happen on GoToMeeting, a video conferencing platform that allows participants to interact but deprives them of the mountain air and bonds formed in person. Instead of 100 people on a weekend, they're averaging about 15 registrations. 
"Economically, it represents a 75 percent drop in our revenue," said Henrickson, who notes he's in survival mode. "Everything we're trying to do is hold expenses down because of the unknown."
It's a story playing out across Rappahannock, a county that increasingly relies on tourism built around small businesses that are bearing the brunt of coronavirus closures.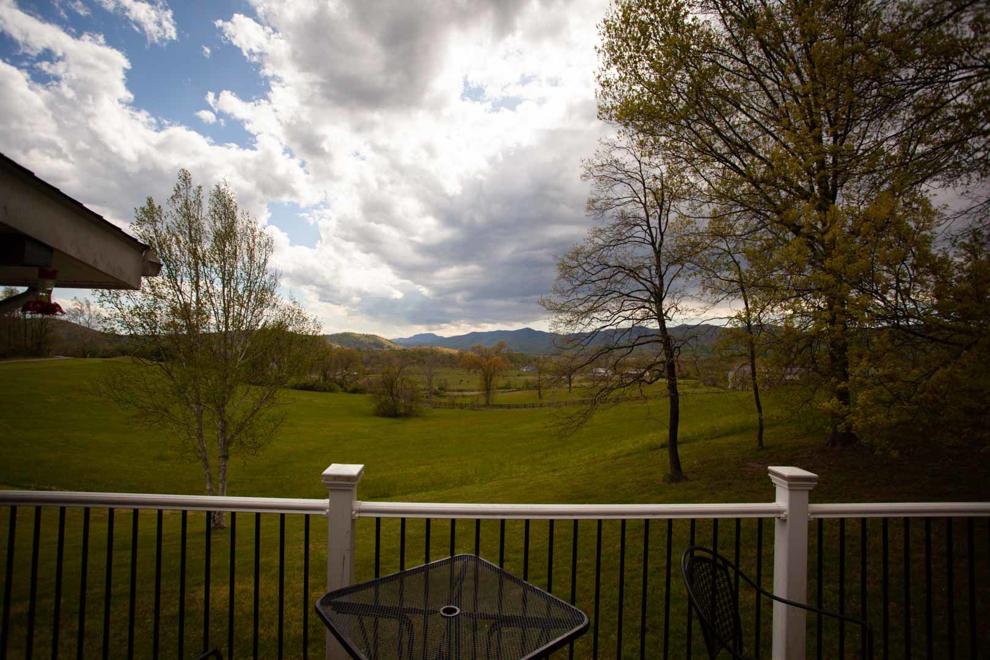 Many of those businesses are eligible for loans under the federal Paycheck Protection Program, an emergency small business fund. Loans carry a one percent interest rate and may not need to be repaid if businesses use the majority to cover payroll costs. 
An initial $349 billion put toward that program ran out in less than two weeks, but President Trump signed legislation April 24 authorizing another $310 billion to replenish the fund. The Small Business Administration (SBA), responsible for guaranteeing funding, began accepting PPP applications again Monday — albeit with some computer system crashes. 
Analysts say the program, which pays banks a fee for originating the loans, still has flaws. 
The average loan size according to the SBA, was $206,000, but many Rappahannock businesses have fewer than 10 employees and need far less. 
There's also worry that the incentives are skewed. The program offers loan forgiveness to business owners who retain or rehire the workforce they had as of late February and then spend 75 percent on payroll within eight weeks of receiving it. Another 25 percent can be put toward rent, mortgage or utility payments.
Foothills Forum is an independent, community-supported nonprofit tackling the need for in-depth research and reporting on Rappahannock County issues.
The group has an agreement with Rappahannock Media, owner of the Rappahannock News, to present this series and other award-winning reporting projects. More at foothills-forum.org.
But some local business owners don't know whether they'll be able to reopen within that time frame — Virginia Gov. Ralph Northam's stay at home order restricting business operations won't expire until June 10. Even when they do reopen, it's unlikely that operations will immediately return to normal. So some owners argue that the money could be better used for business improvements or paying vendors.
---
Are you a small business that has sought financial assistance? Have you received PPP funding or other loans? We want to hear about your experience. Email us at editor@rappnews.com.
---
Competing with unemployment
A challenge with rehiring, say businesses, is that for a lot of workers unemployment benefits enhanced under the government's relief package may prove more beneficial than going back to a job with little to do and the potential to be furloughed again when the PPP money runs out.
"With the PPP, there's no way I could get thirty people back to work by the end of June unless I wanted them to paint walls or something, and they're not going to come back to paint walls," said Debbie Donehey, owner and manager of Griffin Tavern. "If they can stay home and collect unemployment until their real job is available, I think that's what a lot of people will end up doing."
Donehey went from 31 employees in mid-March to just 10 working reduced hours. She chose not to apply for the PPP knowing there wouldn't be enough work to rehire everyone and not wanting to be saddled with debt — even at a very low interest rate — since she feared she wouldn't qualify for forgiveness.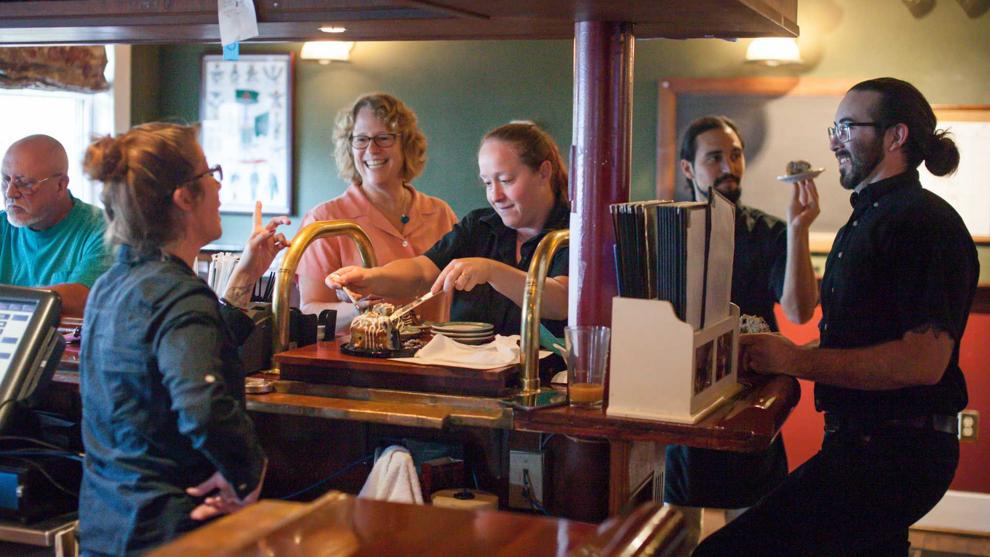 Instead, she decided to seek an employee retention tax credit, a provision under the federal government's relief law that provides a refundable credit to employers for up to $5,000 per employee they retain. 
Businesses that prove they need the money to keep operating can qualify to receive an advance payment on their credit. They also can continue to seek credit for staff they rehire through the end of the year. Donehey calculated that with her 31 employees she'll get the same amount she could have received through the PPP but in the form of a credit rather than a loan. 
---
Forced to make sacrifices
For Colleen O'Bryant, owner of Wild Roots Apothecary, the replenishment of the PPP fund couldn't come soon enough.
As businesses began shutting during the first weeks of the pandemic, she and her staff were scrambling to meet demand from customers seeking more holistic, alternative health remedies. It wasn't the same as having her Sperryville shop open to handle hikers and other tourists passing through the county, but the marketing around immunity kits and other special remedies was her way of pivoting.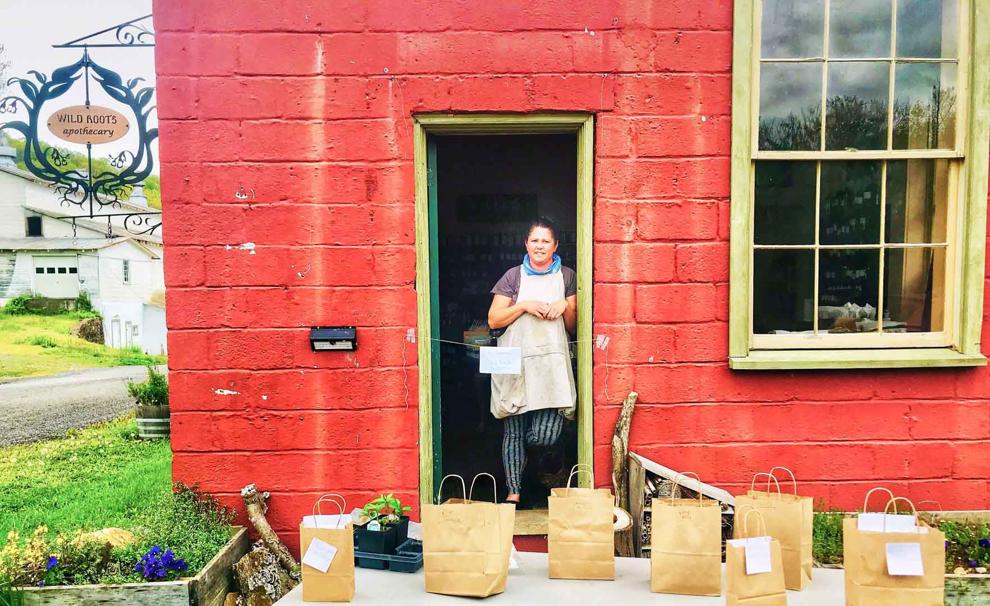 It also occupied all of her time in those early days, preventing her from gathering the documents she needed to submit her PPP application. 
She was ready when the second round opened Monday. But she now finds herself having to line up for funding behind businesses that got their applications in much earlier.
She's also looking for other, more targeted funding opportunities, such as those that support women-owned businesses or small businesses with a modest revenue stream.
O'Bryant's business is tiny. She has three part-time seasonal employees and earns most of her income from in-person classes and consulting — running backend operations almost entirely herself. She admits that finances have never been her strong suit so it's been a challenge to assemble the paperwork and understand the loan terms in order to know whether she would even be eligible.
In the absence of a loan, she has looked for ways to cut costs without having to get rid of staff, who have transitioned to online customer service, and packing and shipping of orders. She's also invested in more marketing, using a $2,000 rapid response small business aversion grant she received from Virginia Career Works to help with website development. 
Yet her biggest challenge, she said, has been maintaining a positive, can-do spirit, when she isn't sure it will all work out. It's also made her question whether her business is really viable without walk-up traffic if the downturn extends long-term.
"It feels like a lot of waving your hands and [saying] 'we're still here, we're still here.' We spent all of this money and energy and effort to get everything online, and will people actually buy it?"
Going into 2020, O'Bryant said she was excited about plans to expand her gardening operations and build new partnerships, particularly after a financially difficult 2019.
"I'm optimistic that we'll become more resilient and find ways to make it all work," she said, "but not without the sacrifices of the business owners themselves to try to keep employees and staff and make a viable living."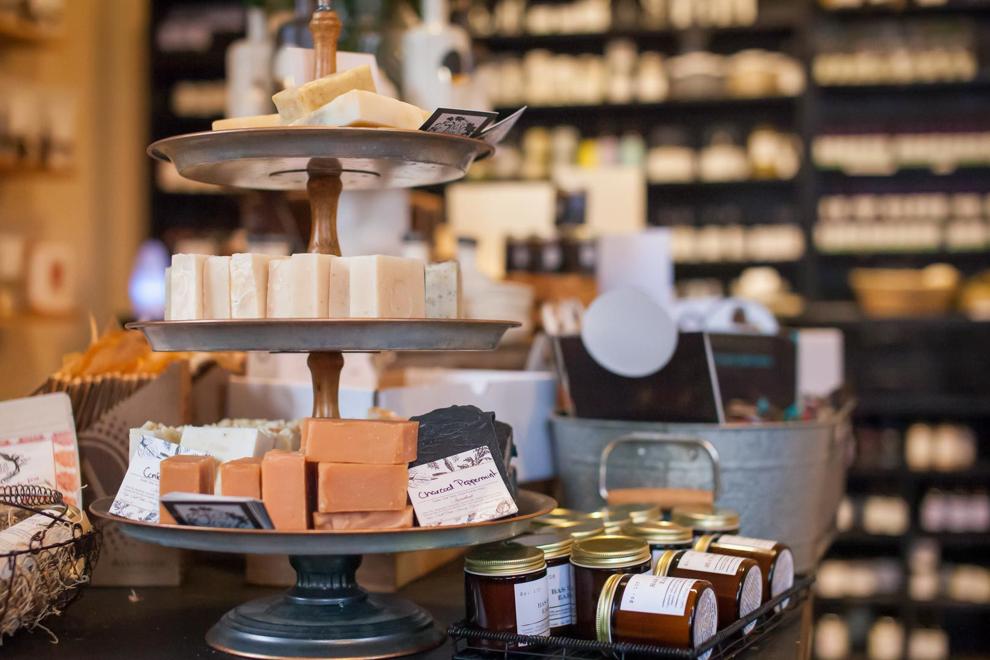 ---
Businesses that have been awarded PPP money like Off the Grid in Sperryville hope the funding buys a little time to re-envision what they're doing and find new ways to draw traffic. Owner Sarah Meservey said she'll put a large chunk of the loan toward payroll, but hopes to use the remainder to grow the business, meaning a portion of her loan won't be eligible for forgiveness.
General Manager Anita Carshult said they're planning to create raised garden beds where they'll plant "cut your own" herbs and flowers, and they may plant berry bushes for self-picking — all activities that will bring in revenue while allowing people to enjoy nature at a safe distance.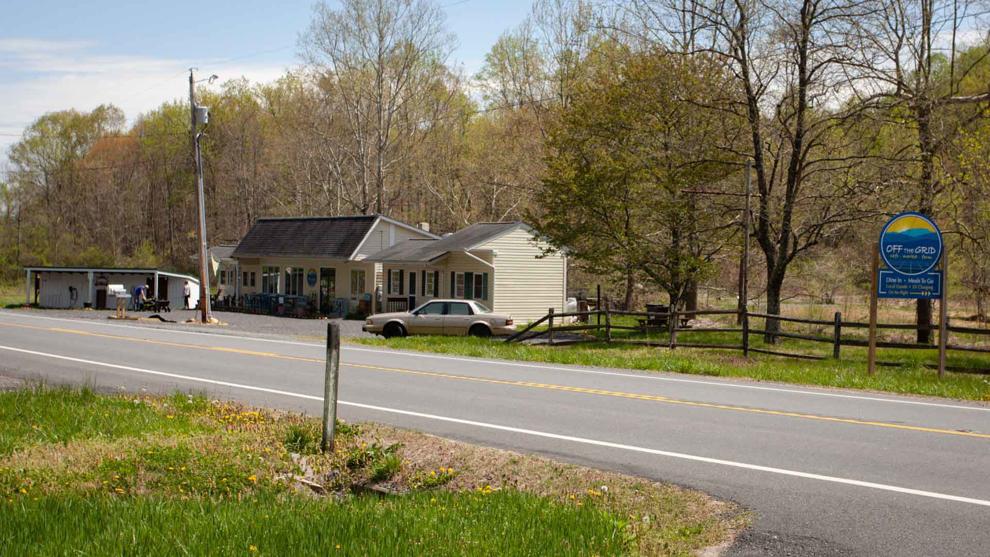 The five remaining staff are helping build out the apiary and will need to start planting their garden plot with the vegetables they'll use in the restaurant and for a potential roadside farmers' market. 
"If this having to stay at home continues longer than we all hope it will then we would at least have some other interests for people to stop, pick up something seasonal and be able to grab a bite to eat," Carshult said. "We're really trying to figure out ways to sustain ourselves over the long term."
That's true for Donehey, too, who said she had never really considered curbside or to-go service prior to the pandemic. She expects that even after businesses begin reopening it will be a good service to offer. 
Sign up for our free email newsletter
Roughly 1.66 million small businesses were able to obtain loans through the PPP's first round, according to the SBA's April 16 report. Virginia banks approved 40,371 loans totalling more than $8.7 billion. 
Henrickson's winery wasn't one of them, despite submitting his application early.
"My thinking was, if there is federal assistance we're going to need it," he said.
He has furloughed all but one of his 11 employees but soon will need a few to help with maintaining the grounds and vineyard and building out the brewery operation he was getting licensed when the pandemic hit. While the emergency assistance might not be that much of a cushion, it would help cover costs he can't delay and support any creative measures he and Donna can think of to generate some additional revenue, he said.
In addition to the PPP, Henrickson also applied for the SBA's Economic Injury Disaster Loan (EIDL), a potentially more troubled fund that also was reportedly depleted.
As part of the new round of funding, another $60 billion will go toward that loan program, which includes an emergency advance up to $10,000 to businesses that doesn't need to be repaid and is aimed at providing immediate financial assistance as they wait for their full disaster loan to be processed.
Henrickson said Tuesday he has received some money from the EIDL advance for his Inn and has resubmitted his PPP application for the second round with some help from the bank. He suspects now that his first application was rejected because he hadn't provided the correct payroll information. 
He also feels better about this application moving forward — after classifying the program as an "empty hole" following the first round. He's less certain how successful he'll be in securing funding.
What he finds frustrating, however, is that his business is in this position through no fault of this own.
"It wasn't like Donna and I were falling asleep at the wheel," he said, sitting in a sweatshirt in front of a walled wine display in his empty tasting room. "We're out here putting together a nice business, hiring people, putting money back into the economy out here and bam, gone."
The couple is redesigning the business as best they can based on what's available, Henrickson said. And while he believes they will survive, it will be from the place they began eight years ago. 
"We're starting at day one again," he said.