The Sperryville River Walk officially opened last week with a celebratory ribbon cutting.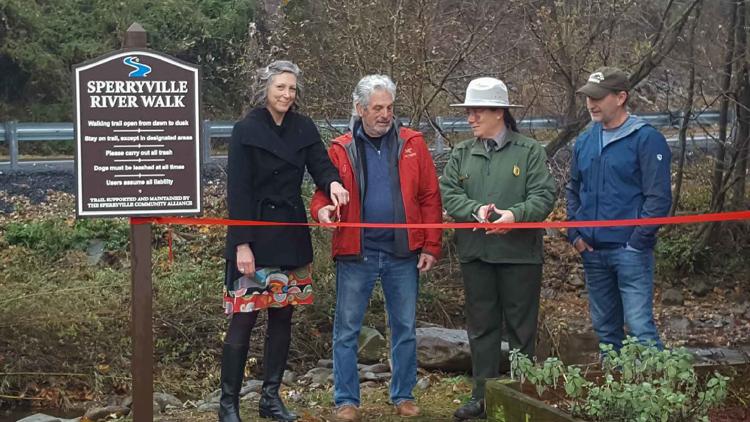 Doing the honors are (from left) Shenandoah National Park Trust Executive Director Susan Sherman, Sperryville businessman and artist Martin Woodard, Shenandoah National Park Superintendent Jennifer Flynn, and Kerry Sutten, who since opening the popular Before & After espresso cafe and wine bar has undertaken numerous projects that benefit Sperryville and the entire county. 
The Sperryville River Walk seeks to enhance the outdoor recreational amenities available to the residents and guests by providing a safe and informative walking trail that connects the community and focuses attention on conservation of the Thornton River.