Nearly 60 people gathered at the Rappahannock County Park last Saturday evening to hear an informative presentation from James Granahan (Northern Virginia Astronomy Club–NOVAC) about the planets and what the public can do to preserve our view of the star-filled skies.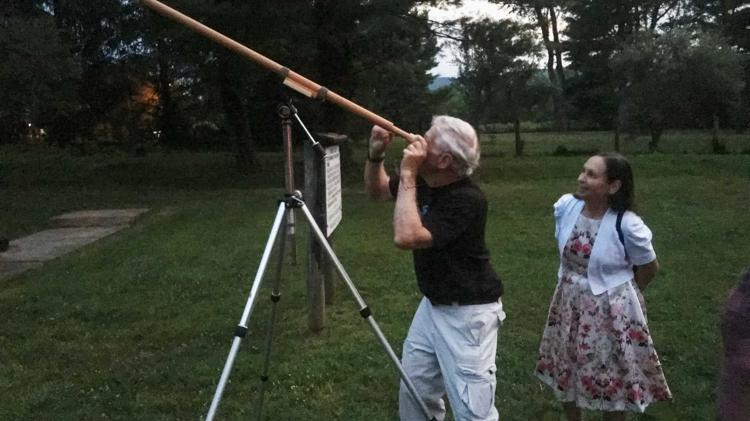 Visitors also migrated to telescopes set up for viewing Jupiter and its four moons and Saturn with its unique ring system. NOVAC's Milt Roney, seen here spying on Jupiter with Castleton resident Sylvie Van Acker waiting her turn, brought his replica of Galileo's telescope that was used in 1609 to discover the moons of Jupiter.
As a bonus, visitors were treated to a clear view of the international space station zooming overhead around 9:30 pm. The next dark sky event at the Park is scheduled for September 28.