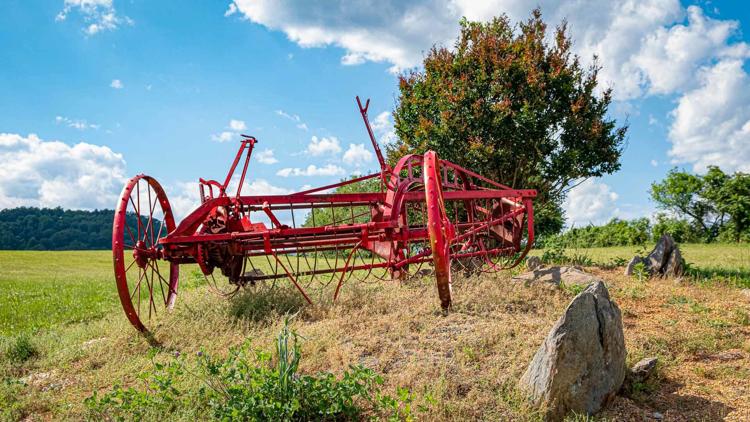 "This helps me to recall my childhood when I would spend time on my uncles' farm during 'hayin' time.' They had the same type rake (1950's) but in the John Deere colors green and yellow," notes photographer Ray Boc, who captured these two images at the Armistead family farm approaching Sperryville on Lee Highway.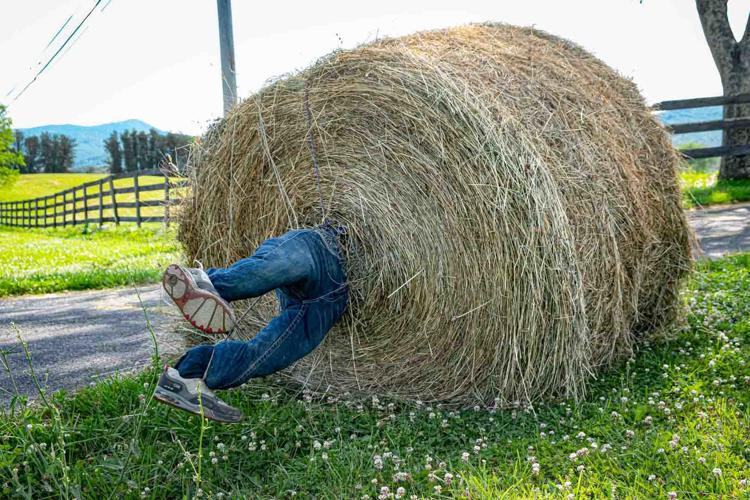 As for the dummy trapped in the bale, Ryan Armistead hopes to attract some attention to the hay he has for sale.
---
Click here to sign up for the C-19 Daily Update, a free newsletter delivered to your email inbox every morning.
---