"Hemp Harvest Day," a Rappahannock Farm Tour Open House sponsored by the Rappahannock Hemp Cooperative, was held Saturday at Off the Grid Farm, Market & Cafe in Sperryville. Throughout history industrial hemp has been an important source of fiber, food and medicine, and only recently has the US government acknowledged that growing the hearty and versatile plants can help create thriving local economies, including by developing regional hemp processing and manufacturing facilities.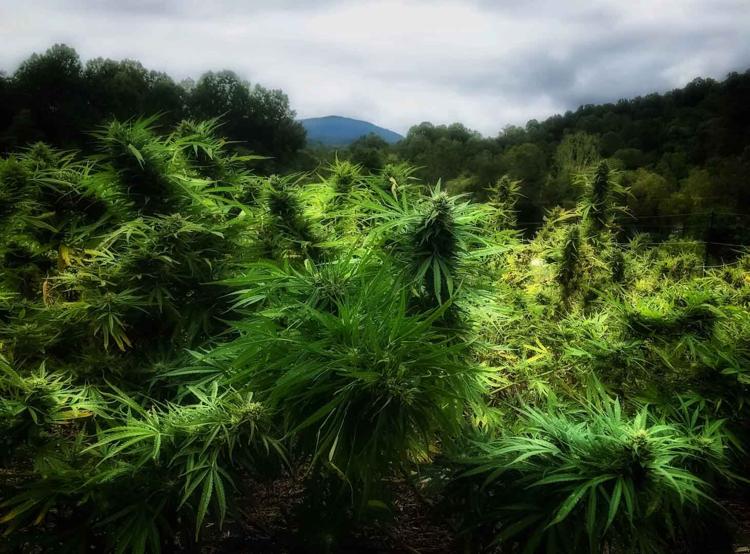 Seen here (1), the Cherry Cobbler variety of hemp thrives almost jungle-like on a hillside at Off the Grid Farm, where manager Elizabeth Melson says "98 percent are female plants, which is what you want when trying to get the flower."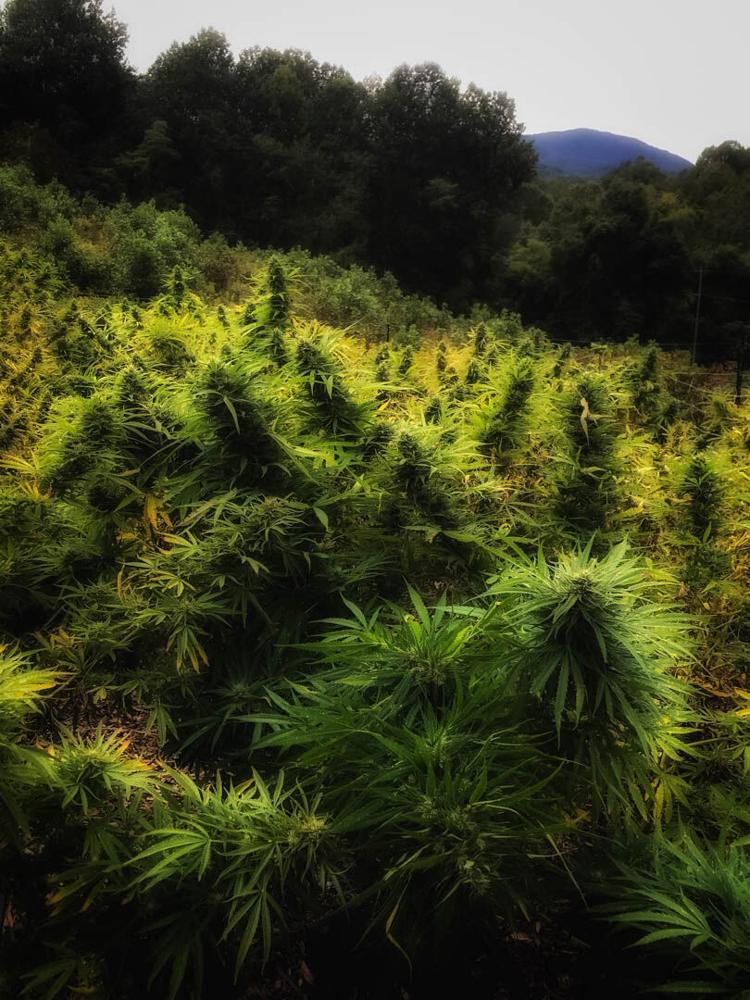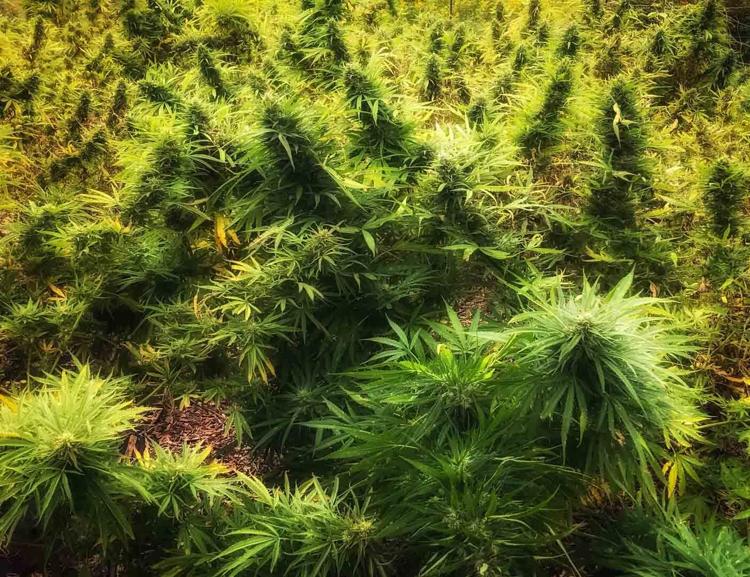 After drying and curing, the farm's Lis Heras (2) trims the larger buds and strips smaller stems, each portion of the plant providing important ingredients to the many hemp products available at Off the Grid Cafe & Market.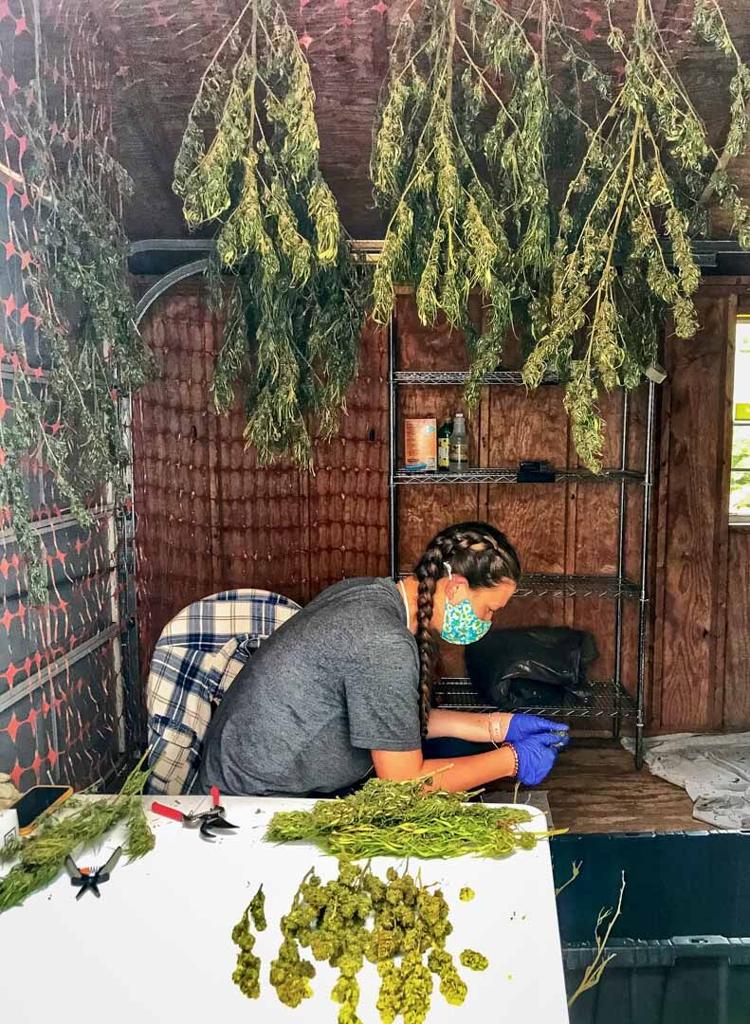 Hemp Harvest Day events also featured demonstrations from veterinarian Joyce Harman on hemp and animal care; Theresa Boardwine on hemp clinical applications; and Elizabeth Lee on basic fiber applications.
---
Click here to sign up for the C-19 Daily Update, a free newsletter delivered to your email inbox every morning