Rappahannock County Public Schools held their "second" first day of school on Thursday, Aug. 27. Teachers and staff greeted Group B students for the first time for in-school instruction after Group A, which had returned Monday, Aug. 24, completed their classes for the week.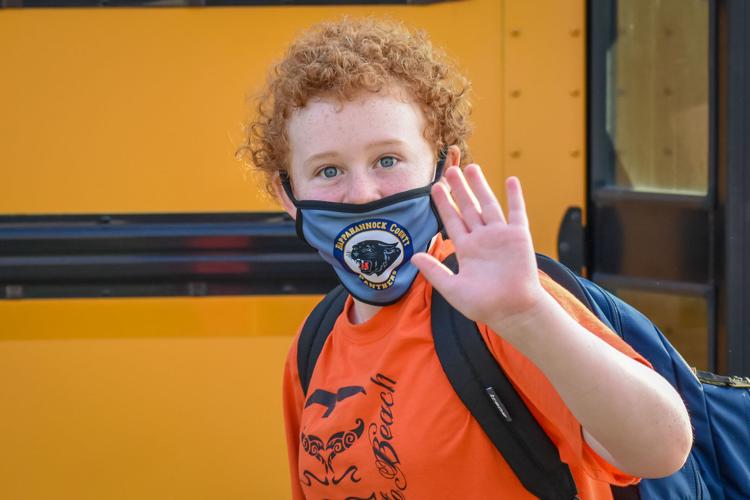 The hybrid schedule, which incorporates a blended model of both remote and in-school learning, was adopted to ensure smaller class sizes and physical distancing protocols. Seen here, 5th grader Mary Reinboldt waves hello to the new school year.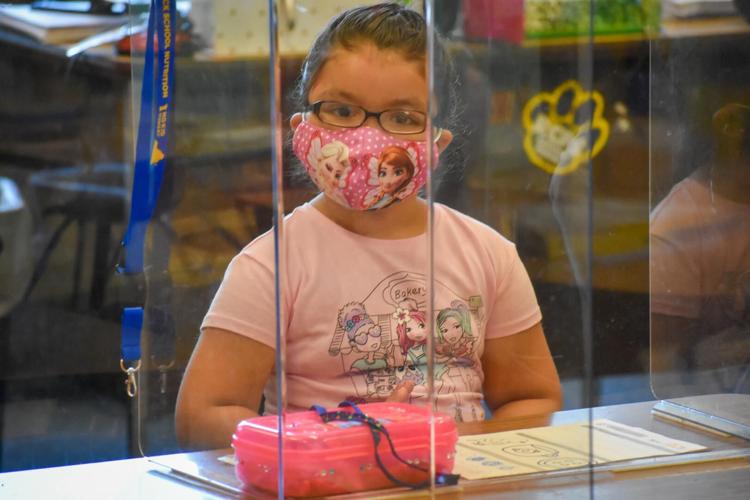 Kindergartner Daiana Flores brings a pretty pink reflection to her COVID-altered classroom.
---
Click here to sign up for the C-19 Daily Update, a free newsletter delivered to your email inbox every morning.