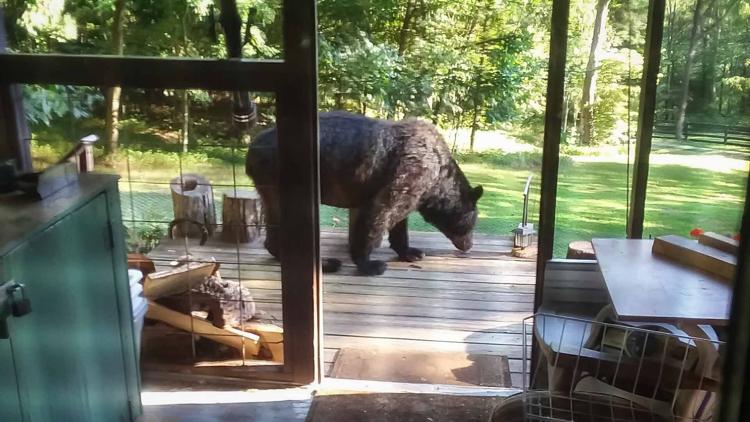 "This black bear is huge, although not aggressive," relays Rappahannock resident Mike Millan. "He doesn't act like he owns the place, he is an unassuming visitor. As soon as I jiggled the doorknob he sauntered away. Up until now I've been dismayed by squirrels and raccoons eating the bird seed. The bear is several orders of magnitude larger, like a 100x or a 1,000x. 
I hope he doesn't take a hankering to flowers. It's shocking when I look out expecting to see birds or squirrels and instead I'm presented with a black wall of fur. What is your guess, 500 pounds or does he weigh much more? I have a friend whose son is 6'3" and 350, he is one of the biggest men I know and he is a gentle giant, this bear dwarfs him."
---
Click here to sign up for the C-19 Daily Update, a free newsletter delivered to your email inbox every morning.