"This is so sad," writes the Rappahannock County resident. "Over the weekend someone shot this beautiful creature on Battle Run Road and just left him. It was obviously shot from the road.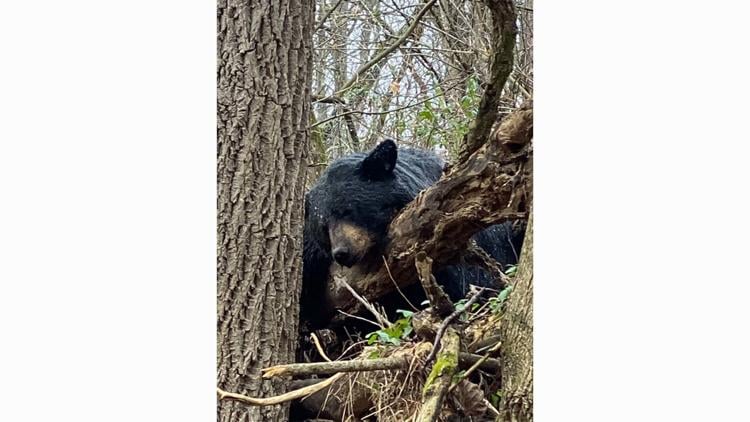 The hunters come down our road at dusk with spotlights, especially where Battle Run and Long Mountain join. [My husband] goes out and yells at them, but they know the deer and bear are thick on our property. This particular bear was one of our biggest. Last year a small bear was shot and left to the side of the road further down Battle Run." 
The Virginia Department of Game and Inland Fisheries and Rappahannock County Sheriff's Office have both been notified of the poaching and measures are underway to capture whoever is responsible. Firearms bear season doesn't begin in the county until Nov. 25, and even then it is unlawful to shoot a bear without intent to retrieve and possess the animal.