Lines in Rappahannock, some Culpeper pumps run dry
The shutdown of the Colonial Pipeline caused long lines at gas stations across the region on Tuesday. The artery which supplies oil to many states in the eastern U.S. purportedly shut down on Friday because of a ransomware cyberattack by the Russian group Darkside. 
Colonial Pipeline Co. said on Monday that it plans to restore service by the end of the week. On Tuesday evening the company released a statement saying that it "continues to make forward progress in our around-the-clock efforts to return our system to service" and has delivered more than 967,000 barrels to delivery points along its route.
But the trucking industry was facing a shortage of drivers before the cyberattack — an issue that could only be exacerbated by such an emergency. 
The shutdown — and subsequent agitation about fuel availability — is being felt locally at gas stations across the region. By 4 p.m. on Tuesday, at least four Culpeper stations had run out of gasoline. By 6 p.m. in Rappahannock, the queue of cars waiting to fuel up at the Quicke Mart in Washington extended into the westbound lane of Route 211.
In the afternoon on Tuesday, Virginia Gov. Ralph Northam called a state of emergency in response to the pipeline shutdown and issued Executive Order 78, which will remain in effect until June 10, 2021 "unless sooner amended, terminated, or rescinded by further executive order."
"This emergency declaration will help the Commonwealth prepare for any potential supply shortages and ensure Virginia motorists have access to fuel as we respond to this evolving situation," Northam said in a press release.
As of Tuesday night, Virginia's statewide gas outages climbed to 9.1 percent according to Gas Buddy, a tech company that monitors real-time consumer gas prices at fuel stations throughout the country. 
Mercifully, gas prices in the area have not yet risen above the state average of $2.79 per gallon (and by Wednesday morning, fuel supply at Culpeper gas stations had been replenished).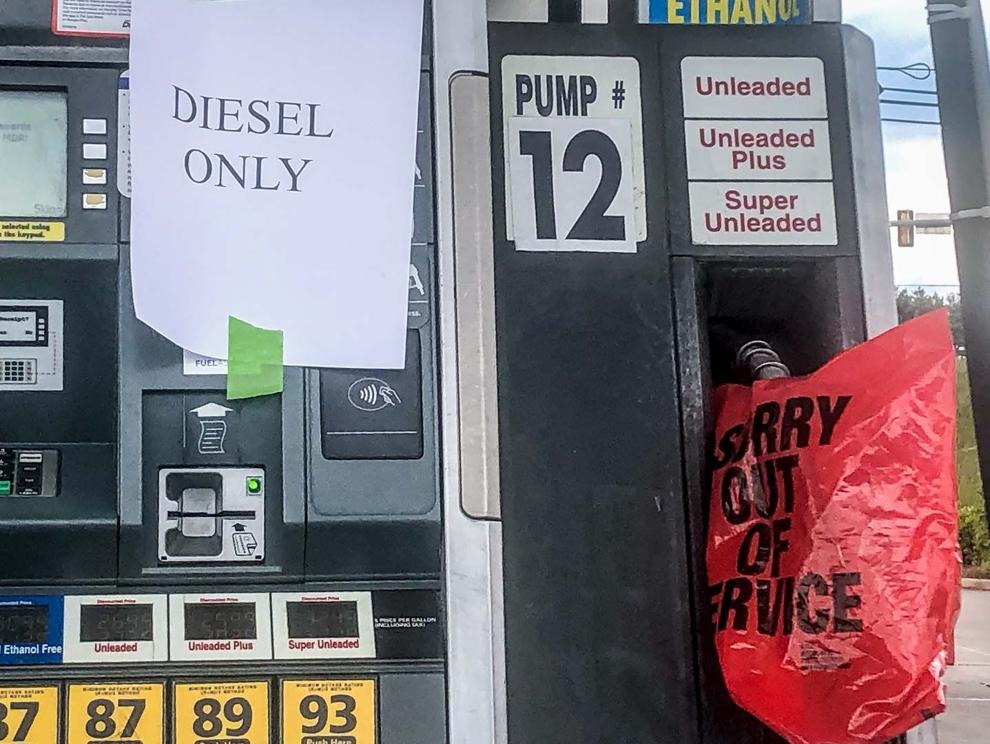 Gas Buddy petroleum analyst Patrick De Haan, who has been tweeting about the shutdown and subsequent outages nonstop for the past several days, advises consumers not to panic and stockpile gasoline.
"FOLKS. We're only a couple days away from restoration," De Haan posted on Twitter. "There is truly no reason to fill your tanks to the brim. You're self inflicting more weeks of outages by not taking this seriously."
---
---