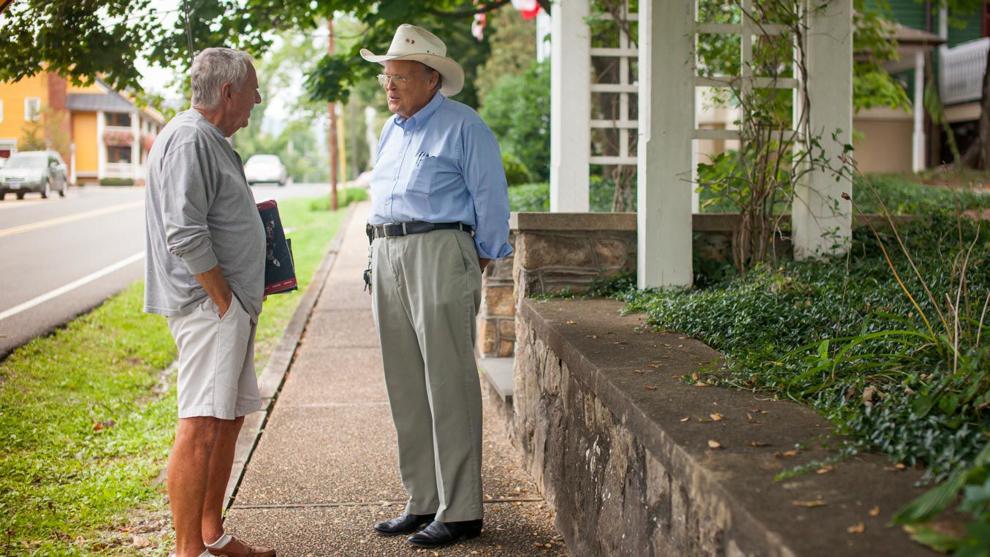 Raymond L. Gooch, an 82-year-old former Washington town councilman who was involved in a serious two-vehicle crash on Oct. 18 in Flint Hill, died Tuesday evening while remaining hospitalized as a result of his injuries.
No official cause of death was given, although Washington Vice Mayor Mary Ann Kuhn said it was from complications of his injuries.
Gooch was initially transported by ambulance to Fauquier Hospital in Warrenton, and then moved that same evening to the ICU trauma unit of Inova Fairfax Hospital. He reportedly suffered from multiple rib injuries and a broken pelvis.
"Got a call from his doctor. He had been doing so well the past two days," Kuhn wrote in an email Tuesday evening, having just learned of Gooch's death.
"As we all know he was the penultimate gentleman who was central to this town for decades and loved it so much," former Washington Mayor John Fox Sullivan reacted Tuesday evening. "He so committed himself to the town for so many years before we all arrived and we are the beneficiary of his efforts ...
"But he left his mark. He was a very good man. We will remember him."
Also injured in the accident was Rappahannock County Sheriff's Deputy Crystal Jenkins, who according to the Virginia State Police was traveling north through the village — her cruiser's flashers and siren turned on — when Gooch's vehicle attempted to make a left turn into the southbound lane. 
"The deputy was unable to avoid striking the Mazda and the vehicles collided in the roadway," according to an initial VSP accident report. "The sheriff's deputy was responding to an emergency call, and the vehicle had its emergency lights and siren activated."
Deputy Jenkins suffered non-life-threatening injuries in the crash and was transported to Fauquier Hospital in Warrenton. 
"She's healing," Sheriff Connie Compton said last week. "She's sore, she's got some bruises, but at this point she is still recuperating."
At last word, Virginia State Police Senior Trooper S. Riddle was continuing to investigate the accident, which occurred at 12:55 p.m. on a sunny Sunday as Gooch was pulling out of Settle's Grocery & Garage on Route 522. The road was extremely busy that day with local and tourist traffic.
---
{ Sign up for the C-19 Daily Update, a free newsletter delivered to your email inbox every morning. }
---