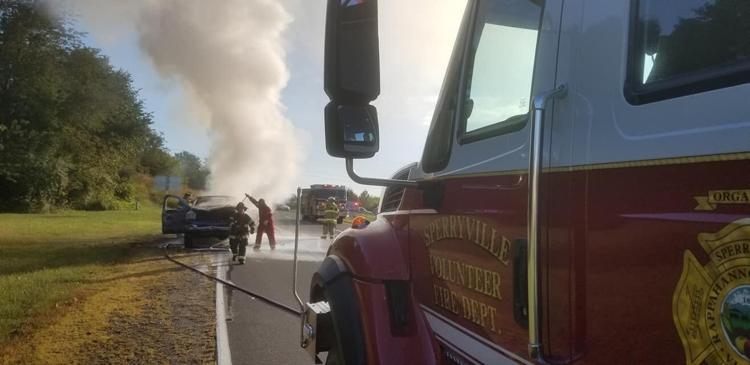 "It sounded like cannons firing," said Gid Brown Hollow resident Brenda Van Ness, who happened upon a vehicle fire this morning across Route 211 from the Shell gasoline station.
According to the Sperryville's first responders, "at 9:07 a.m., Sperryville VFD,  Company 2, along with many other fire companies in Rappahannock County were dispatched to a pickup truck engulfed in flames. Rappahannock County dispatch reported the truck as 'fully involved.' Supplemental information provided reported that there was an explosion on the scene," according to an online posting from Sperryville Fire.
"Attack 2 and Engine Tanker 2 from Sperryville VFD arrived first on the scene to make initial attack.  Chief 2 established Command. The fire was extinguished with no reported injuries, as all Fire Companies worked together," the department stated. "One patient received on-scene care but refused transport to a local area hospital."
---
Click here to sign up for the C-19 Daily Update, a free newsletter delivered to your email inbox every morning.